Your home is a haven. From deciding on a décor theme to finalizing the color scheme and furniture, there's a lot of effort that goes into making a house a home. While the interiors may take up most of your time, it's important to consider the outdoor design as well. After all, this is the first thing guests and visitors will notice when they stop by. 
A well-landscaped space isn't only welcoming but will also help you feel more connected to your home. Along with increasing the value of your property, landscaping also increases the energy efficiency of your home. 
Landscaping isn't only about planting the flowerbeds, setting up the barbecue, and adding some chairs, several other important aspects need to be considered. One such thing is adding a stonewall. This is a great way to highlight your landscape's features and increase the safety of your home.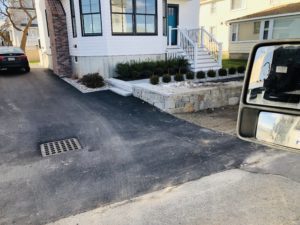 If you're still not sure about whether stonewalls will be right for you, here are some of the many benefits they offer:
1. Stonewalls Define Your Outdoor Space
Imagine a house without walls, what would that look like? An undefined open space. Just like walls are important inside your house to define different rooms and areas, your yard requires this kind of distinction and definition. Stonewalls help define your outdoor space so you get a clearer picture of each section. This way you can allocate different functions to maximise use. These stone walls can be used to separate the patio, outdoor kitchen, garden area, play section, pool, seating area, and more. They can also be used to invite people to your yard while highlighting your yard's best features.
2. They Help Maintain Privacy 
Let's face it, no one likes sneaky neighbors peeping into their yard while they enjoy their time alone with friends or family. This is why a stonewall around your yard is a great way to keep all intruders away and maintain privacy. You can host family gatherings, or simply soak in the nature without worrying about any disturbance.
Another important benefit of these stonewalls is that they're particularly helpful when you have children or pets around. You can rest assured that they'll always be within reach and not wander off outside the house.  These walls will form a distinctive boundary and safe space for you and your family.
3. Stonewalls are Aesthetically Pleasing 
Whether you're following a minimalistic theme, going for a modern style, or are inclined towards a contemporary vibe, stonewalls will be a perfect match for all. Their versatile and unique design will be the star of your outdoor space. They have a rustic look while still eliciting notes of elegance and charm. They are sturdy and long lasting, so you can reap their beauty for years and years to come.
The best part is that you can choose a customized stonewall that goes with your existing landscape. Whether it's choosing the material, shape, color, or other elements, your wall will surely be an eye-catching feature of your outdoor space.
You can hang some colorful planters vertically or place them on the ledge for an added burst of color. String lights will also be a great addition so that you can use your outdoor space way past sunset hours as well. These walls are your canvas, feel free to decorate or paint away!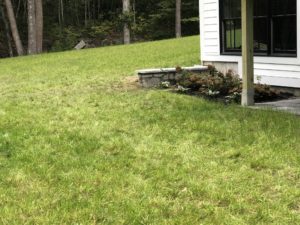 4. Stonewalls Help in Expanding your Garden 
The addition of stonewalls helps in opening up more design space for your plants in the garden. If you have an unleveled space. Then a stonewall will be ideal. This helps even it out, increasing the availability and functionality of space. Most homeowners also add a stonewall around plants to protect them from the elements. 
You can also use a stone wall to direct sunlight to or away from specific areas of the garden. Plants that require constant shade can be planted strategically in the shade. 
Add Stonewalls to your Outdoor Space 
Adding stone masonry to your landscape doesn't only have a stunning visual impact but also increases the functionality of your yard. If you're looking for design solutions for your outdoor space, Stone Solutions Maine is the one for you! They're a renowned landscaping company that has been providing exemplary services and customized solutions to spruce up outdoor spaces. They're a trusted name in Maine and are known for their landscaping services. Whether it's installing a patio or outdoor fireplace, they offer several landscaping services in Saco, South Portland, Falmouth, Cape Elizabeth, Scarborough, Yarmouth, Arundel, Cumberland, and Freeport. 
What are you waiting for? Let them help you upgrade your outdoor space. Contact them today to learn more about their services.