Fire Pits & Fireplaces of Southern Maine
Premium Stonework and Landscape Services to Enhance Your Property
High Quality, Locally Sourced Materials
Your Satisfaction is Guaranteed
Get an Estimate for your project.
Enhance Your Home's Ambiance with a Firepit and Fireplace
A fireplace is an asset to every household for many good reasons. And when it comes to installing a fireplace that's built to last, it goes without saying that stone should be your material of choice.
At Stone Solutions Maine, we offer a range of both custom and prefab stone firepits and fireplaces that can take the style and functionality of your house to a whole new level.
A Touch of Indoor
Elegance and Prestige
No other heating appliance can offer the kind of warmth that a traditional wood or gas-powered fireplace provides. Make your fireplace the focal point of your living room by adding ornamental stone accents.
Extend Your Outdoor Season
Love having friends and family members come over? Looking for ways to entertain a larger group comfortably at your home? Need a cozy corner that can provide some downtime from the hustle and bustle of daily life?
Installing a stone firepit in your backyard can help you achieve it all – and more!
The popularity of outdoor living is continuously on the rise. More and more homeowners are getting caught up on the idea of spending family time and entertaining their guests outside after giving their backyard or patio a refreshing makeover.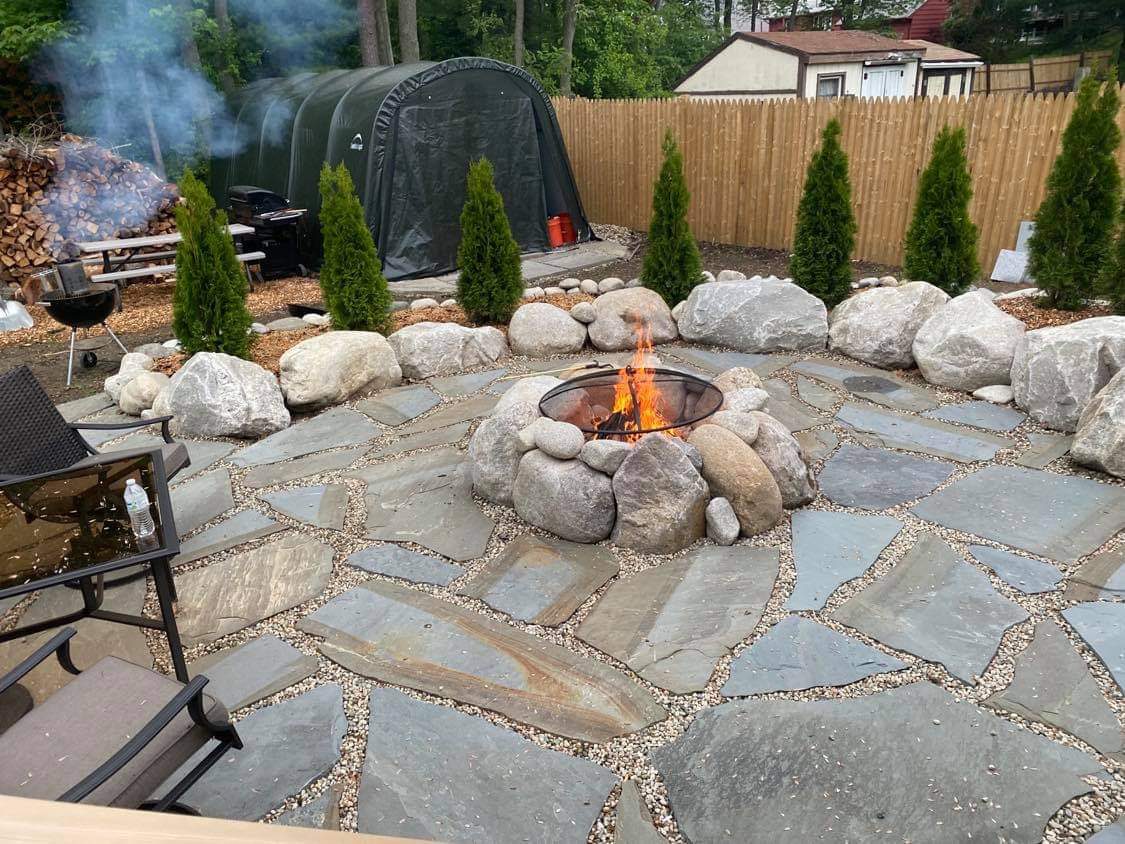 An outdoor stone firepit, ideally with adjoined stone seats, cannot only add a naturalistic appeal but also provide you with a stylish and practical spot to hang out with your friends and family whenever you want.
Our professional stonework installers can also help you build a stone craft pizza oven or barbeque pit. It can make for truly enjoyable outdoorsy experiences without having to leave the safety of your premises.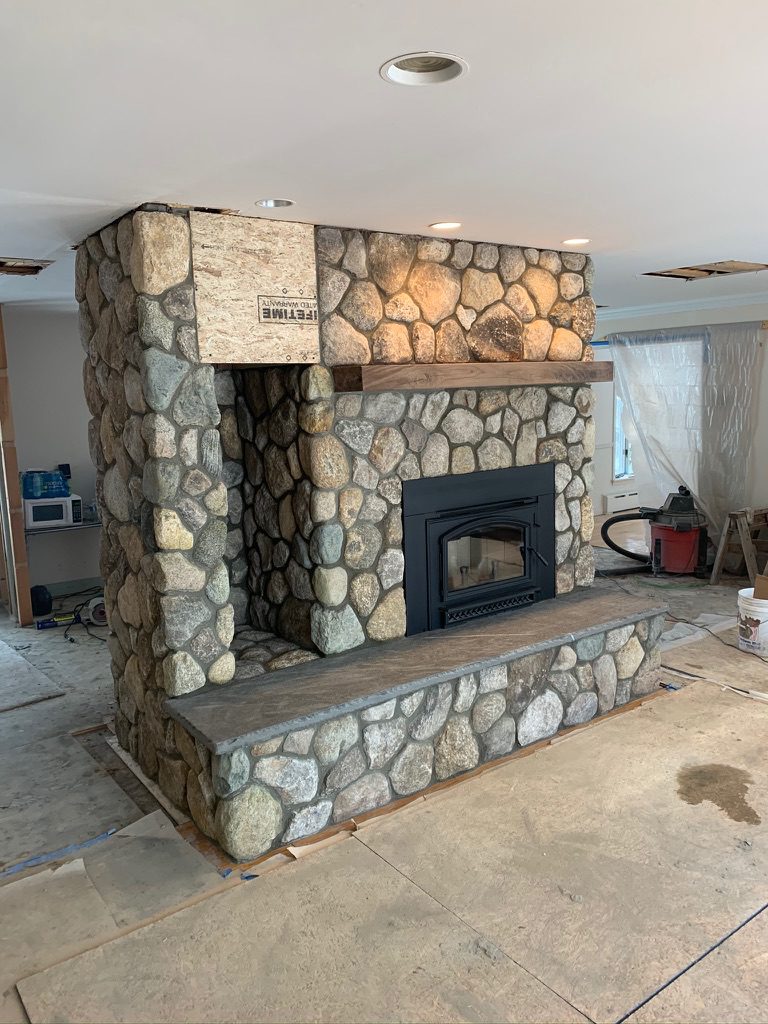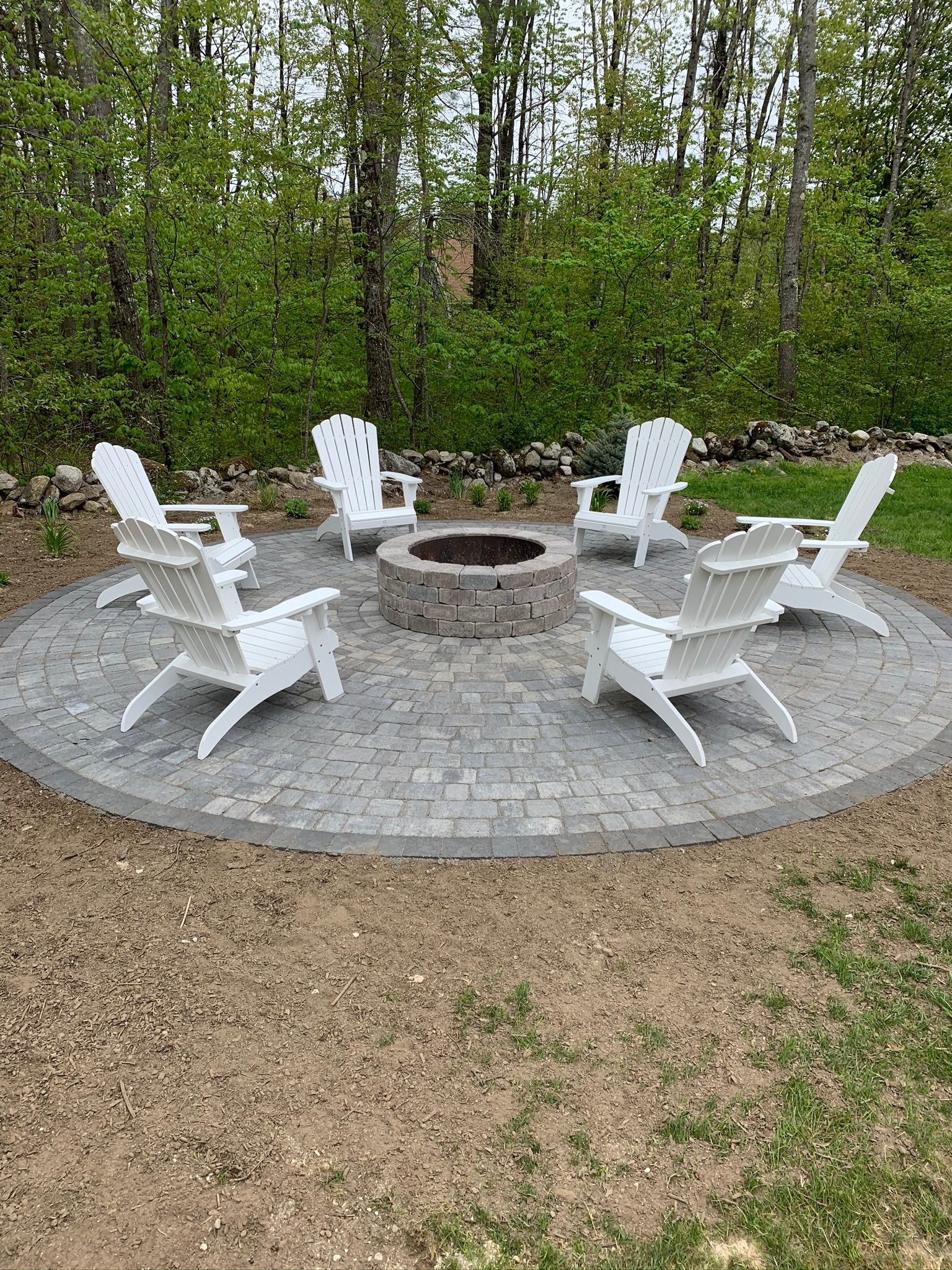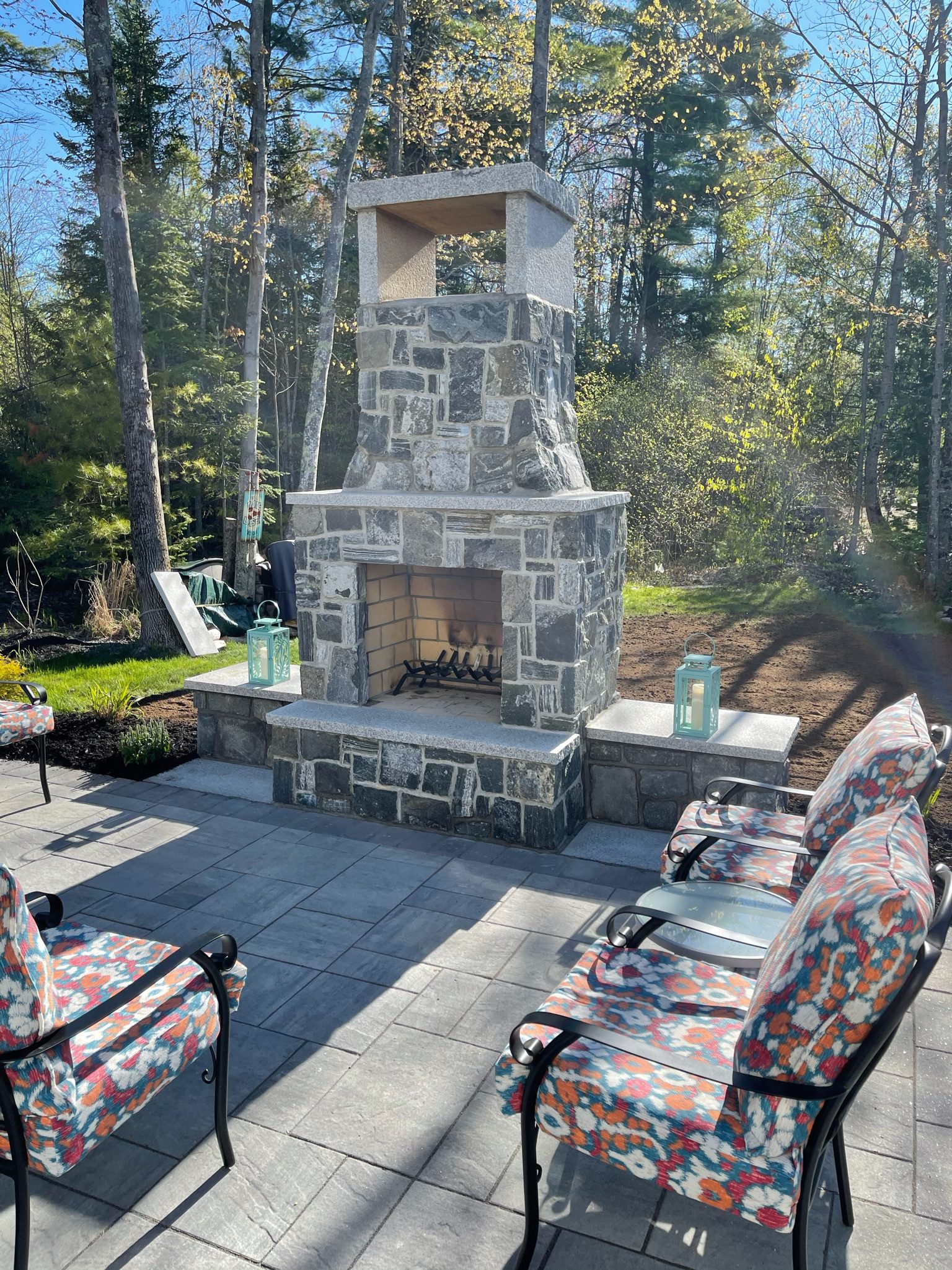 The Benefits of Owning a Stone Fireplace
The warmth and comfort they provide is the main reason why you may be looking to install a fireplace at your place. But there's so much more to a stone fireplace than just heating a given space.
Among the top reasons why Mainers contact us for stone fireplace installation are to listed to the right. Click the plus icon to learn more.
Adds visual interest
With a decorative stone fireplace, you can not only enhance your interior design but also give your backyard an exquisite look.
High durability and low maintenance
Whether it's made from natural or manufactured materials, our stone firepits are extremely strong and durable. It doesn't matter whether you use it only in one season or round the year, it will last for a long time without the need for you to upgrade.
Boost Property Value
According to survey results, sturdy fireplaces are one of the most sought-after features among people looking for a new home. Thus, installing a decent fireplace in your house can be a profitable investment, especially if you plan to sell your property down the lane.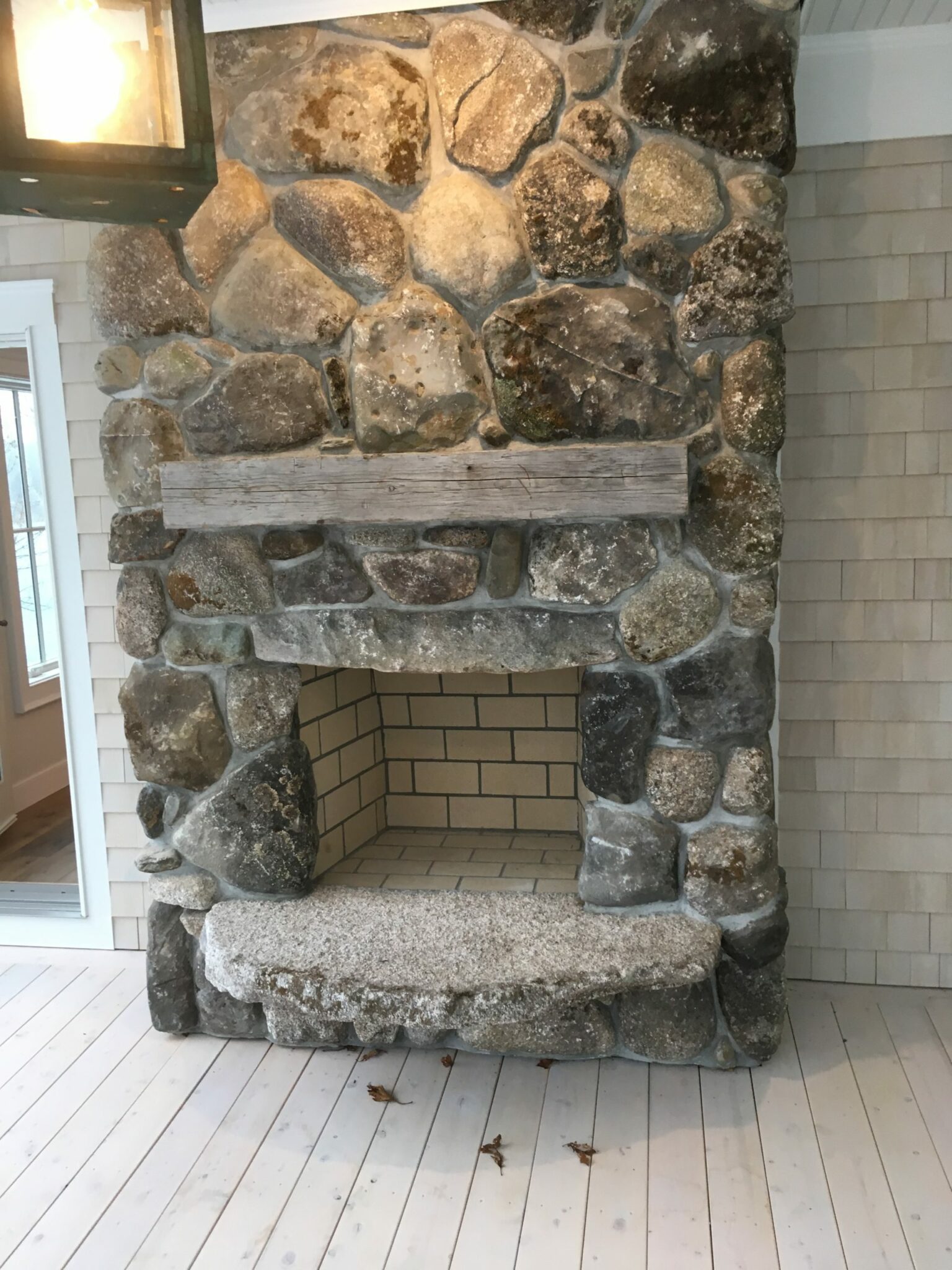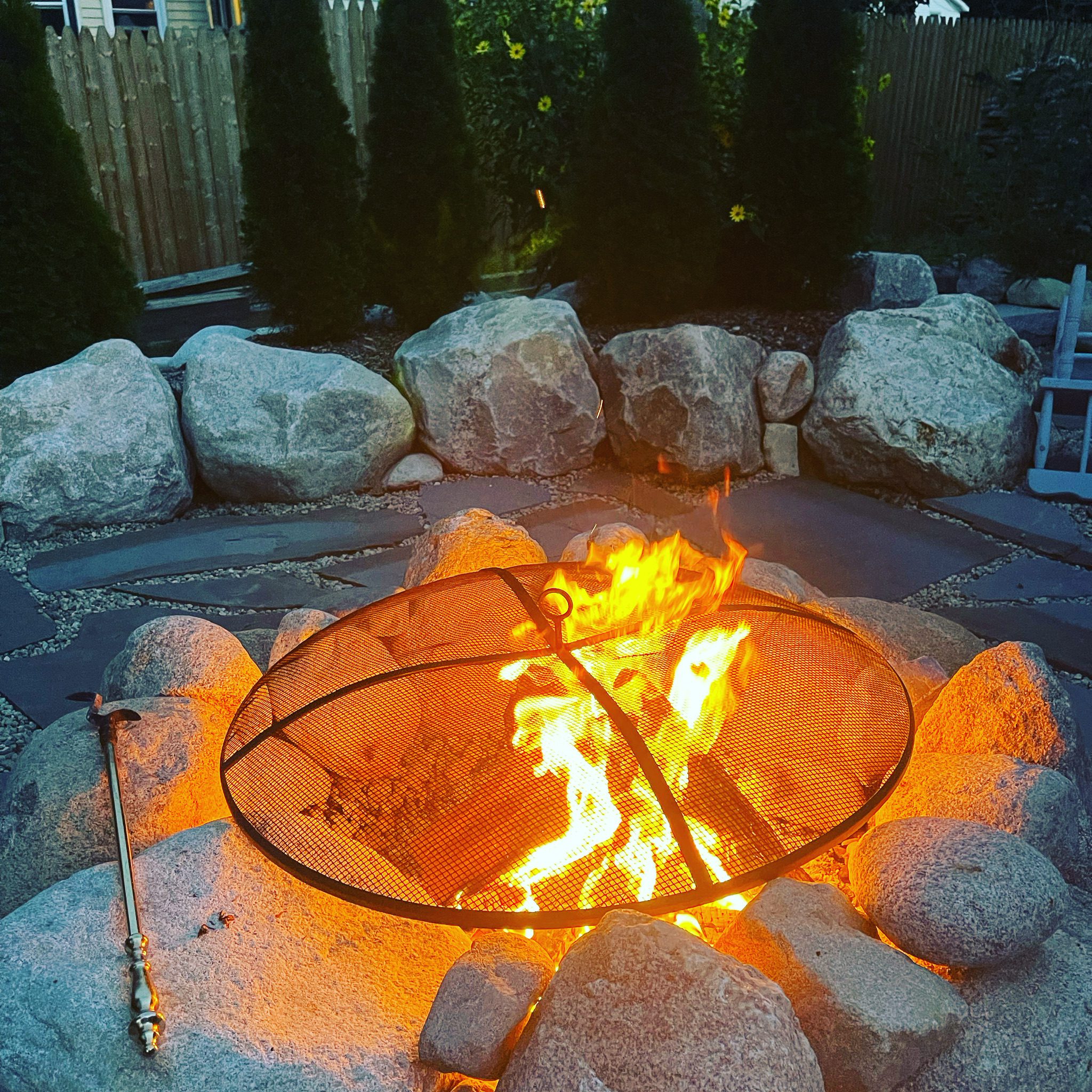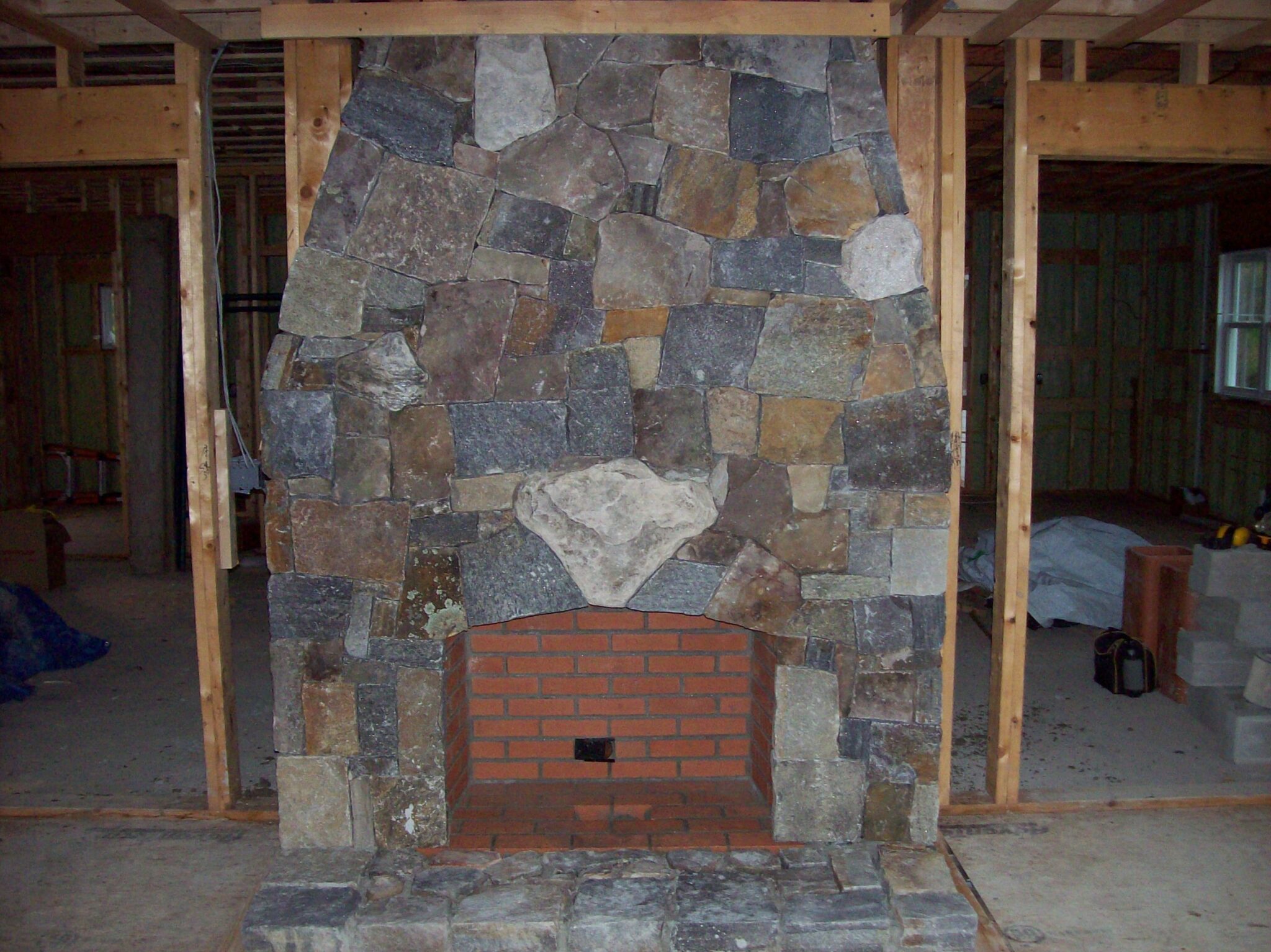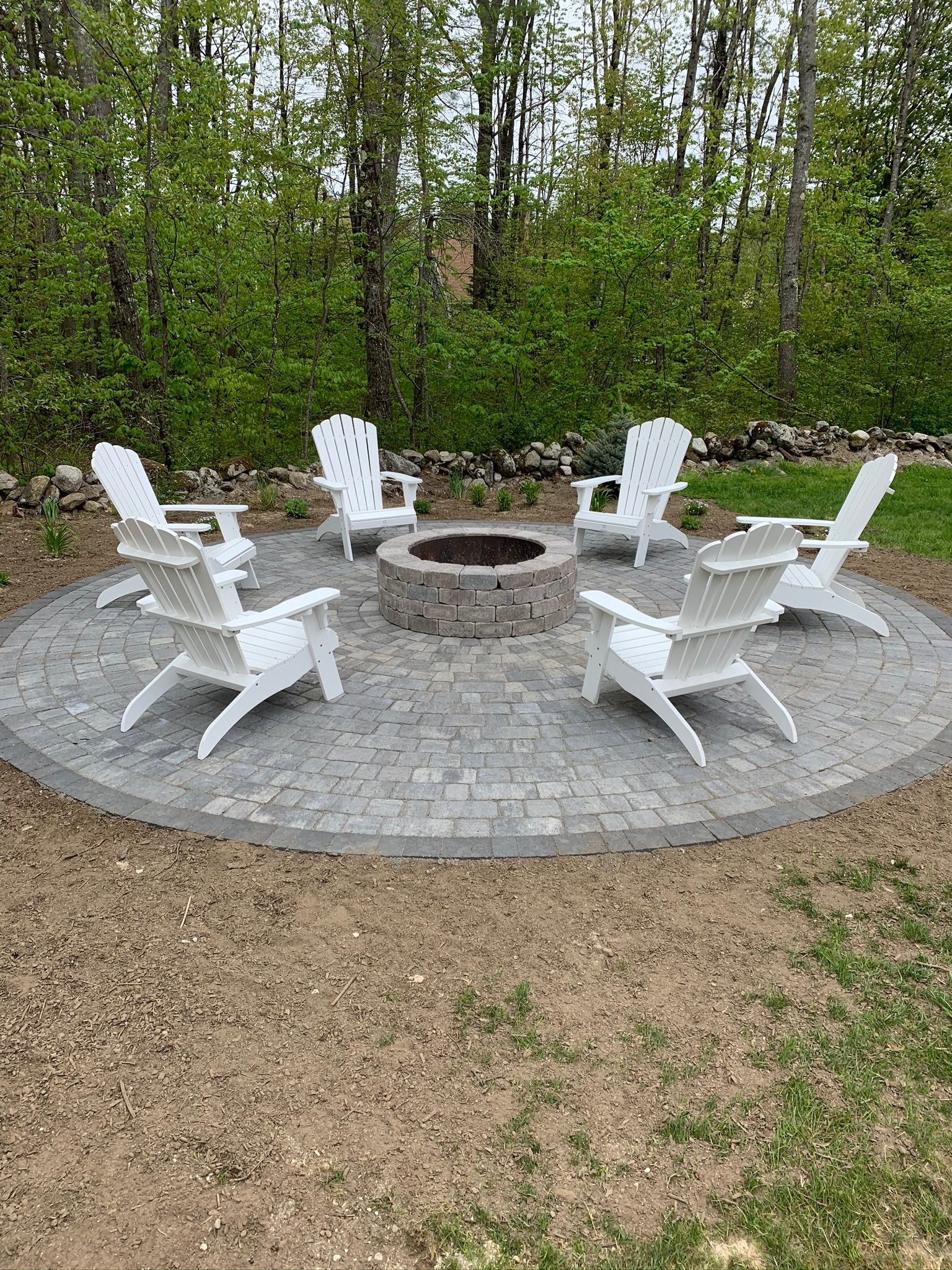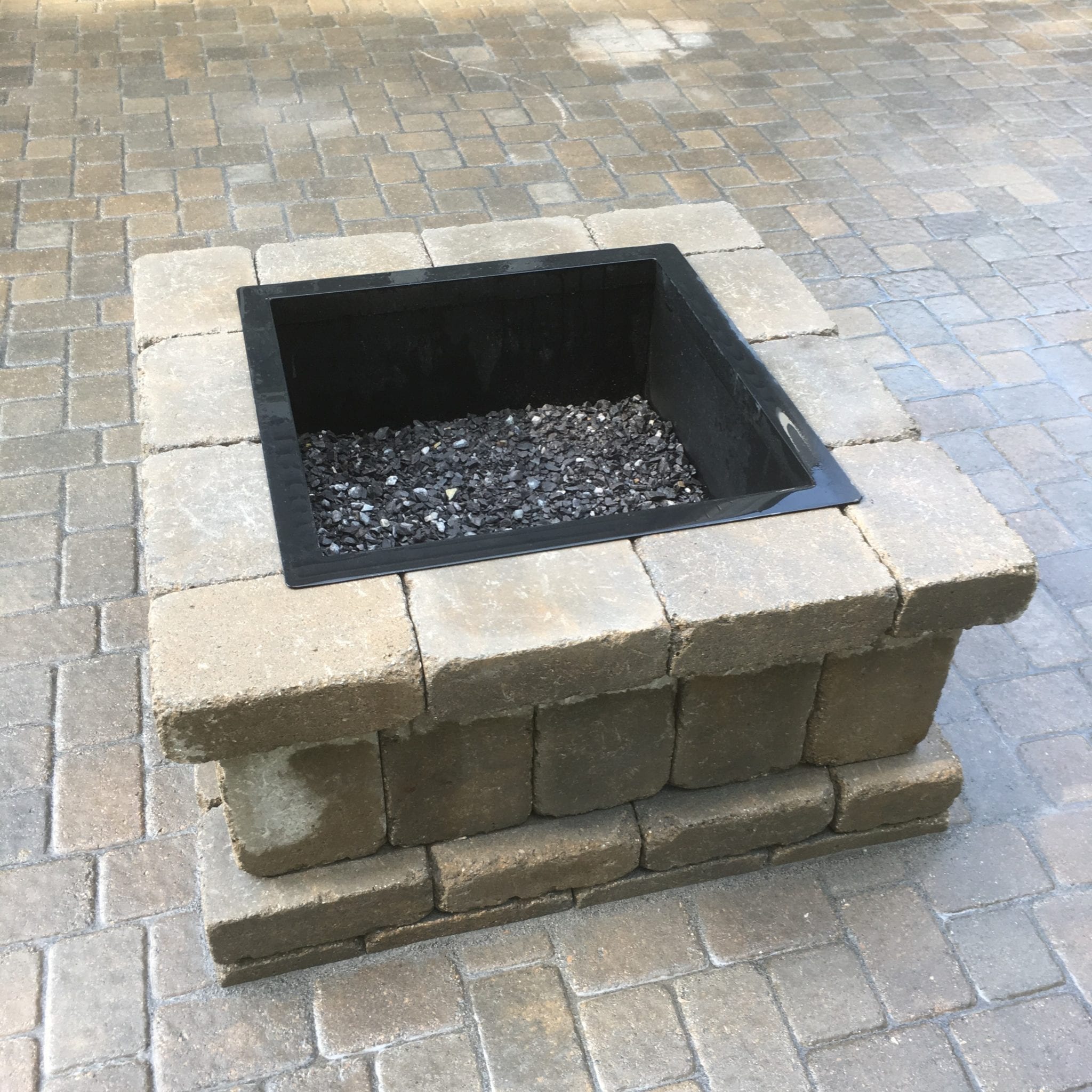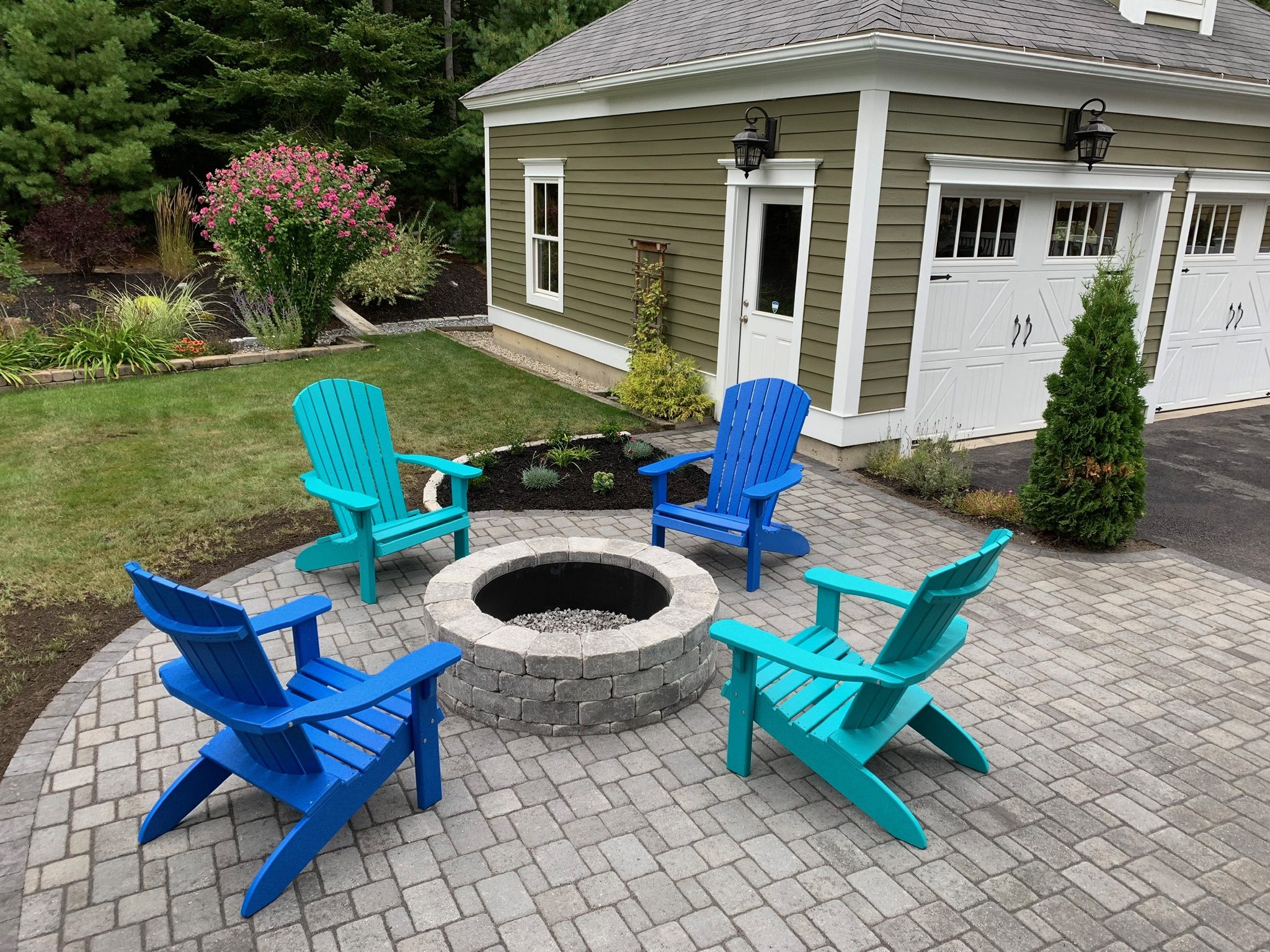 How Our Stone Fireplace Installation Services Work
Your firepit installation project can be as simple or as unique as you like. Choose from a line of prefab fireplaces or request a completely customized build.
When you call Stone Solution Maine for your stone fireplace installation, we will help you figure out the right location. We consider factors, such as ease of use and space availability and ensure safety, in all our projects.
We will also walk you through the design process so you can decide the shape, size, style, and type (wood or gas) of fireplace that will work best for you.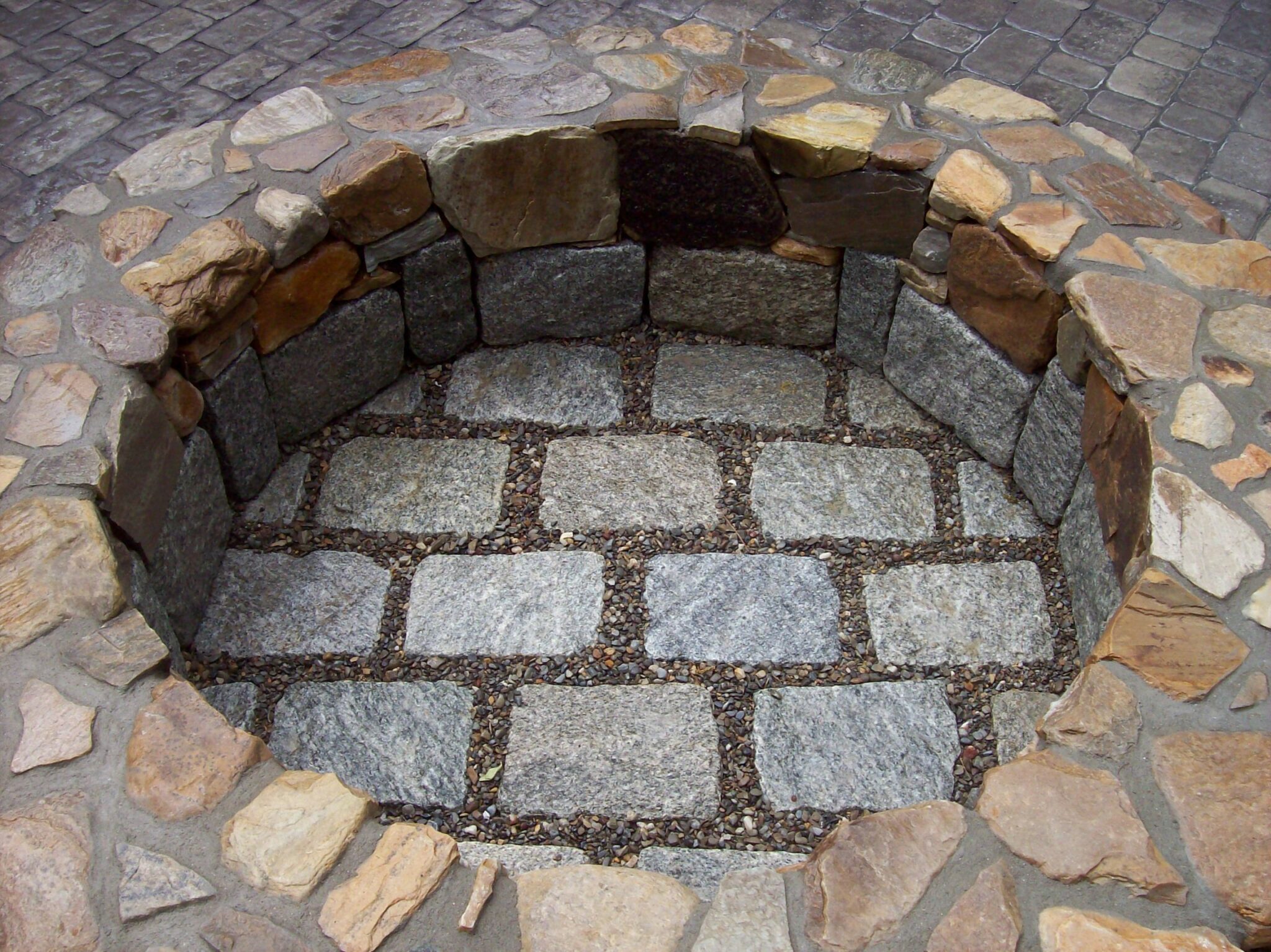 To learn more about stone firepit and fireplace installation in Maine, get in touch with us now!
Rob at Stone Solutions of of Maine is amazing. Really appreciate the wonderful raised planter bed he built for us out of landscaping blocks. End result beat my expectation and was delivered within budget and on time. I highly respect his transparency and integrity …highly recommend for any hardscape need!
– Ray Cloutier
Message Us
Get In touch below. Ask Any Question or Start a Free Consultation
Open Hours
M-F: 7am - 5pm
Saturday By Appointment