Hire us as your hardscape  Architect
Bringing your vision to life. 
IF YOU CAN IMAGINE IT,
WE HAVE THE SOLUTION.
Our dedication is to your end experience, we not only design, prep the landscape and create, we care about the experience you have when you have your completed project. Whether it is a new walk way that leads you through your front door at the end of a long day, a new retaining wall that supports your beautiful landscaping and garden, or an inviting patio or fire place that you can gather with your friends and family to enjoy your back yard oasis, we will bring your vision to life.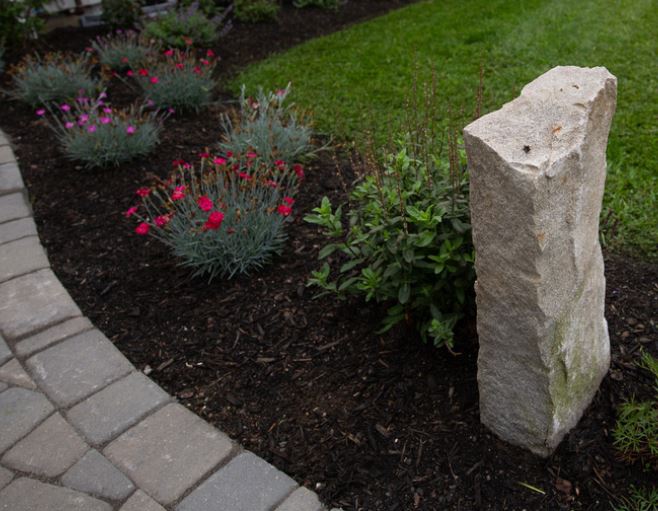 The Landscape Architect Difference 
Having a hard time seeing what is possible with your space? Let us help you see the vision!
Feel confident that we are on the same page we will come to your property and help you visualize the space in a new light. 
We can show you how our work will transform the energy and flow or your space. 
Summer in the Suburbs: Design Ideas
This concept-based walkthrough shows how you can transform your space into a multi-use landscape for friends and family to gather, relax and enjoy the day. A rounded patio design gives a great platform for the waterside and the pool is tied in nicely with stone coping. To the right, the shed is bordered with loose rock, great for irrigation, drainage and moving equipment and pool toys in and out of the space. Moving through the rest of the space we find a raised patio with rock wall and a custom outdoor fireplace.   
Back Yard Paradise
This concept-based walkthrough gives brings together a beautiful granite paver custom design patio, with steps leading to the front entryway. Around the side yard, you can see a combination of landscaping and loose rock to support irrigation and rainwater runoff. Around the back, it opens up to an outdoor living paradise. A raised patio supported by a rock wall and custom stone fountain. Again, you see landscaping and hardscaping coming together to deliver the ultimate back yard experience. Mulch beautiful greenery with a splash of color and clean edging to bring you through to the customer outdoor granite fireplace, one of our specialties. Sit back and relax.  
Outdoor Adventure
Approaching from the side yard you have nice clean lines of a wooden fence, and dark stone walkway balanced by your landscaping and white deck fence giving this space a comfortable path to the opening of the back yard. Rounding the corning we have a fun multi-layered patio uniquely designed to break up the space.  
Message Us
Get In touch below.
Ask us a question. Start a free consultation or find out about partnership opportunities!
Open Hours
M-F: 7am - 5pm
Saturday By Appointment