Steps & Walkways in Southern Maine
Premium Stonework and Landscape Services to Enhance Your Property
High Quality, Locally Sourced Materials
Your Satisfaction is Guaranteed
Get an Estimate for your project.
Enhance your Home's Aesthetic Appeal with a Walkway & Steps
Hardscaping is a vital part of a property's landscaping design. With the ideal walkways and steps, you can enhance the visual appeal of your home while improving the functionality of your hard or outdoor space. When installed correctly, these hardscaping elements can help you access your deck, patio, or the inside of your home easily. They can also bring together the entire look of your outdoor space.
Our team at Stone Solutions Maine offers you the wonderful opportunity to transform your outdoor space with customized, excellently installed walkways and steps. Depending on your needs, we can provide you with beautiful, intricately designed marble steps to practical, concrete stairs. We can also install winding pathways or diagonal or straight walkways set in natural stone or concrete for a stunning outdoor space. We can customize these hardscaping elements in various colors and shapes to suit your needs. 
Solutions to Fit
Any Budget
With years of experience in the field, our craftworkers are a real pro at what they do. We understand design considerations, legal code, and price levels for different types of hardscape and landscape projects. We can thus, create a budget-friendly custom plan that will help you upscale your property without burning a hole in your pocket.
Get in touch with us now if you have any questions or want to start a free consultation.
How Our Steps and Walkways Installation Service Works
Stone Solutions Maine provides you with the opportunity to install highly customized walkways and steps in designs, shapes, and materials that appeal to you. All you have to do is communicate your vision and expectations to us, and we will make sure to install the walkways and steps of your dream. 
Give us a call for a consultation
Mapping and Planing of the job
Our team starts to transform your space
Enjoy your new walkway or patio for years to come!
Moreover, if you need our expert opinion, we will certainly help you figure out the best materials for these hardscape elements. We can also help you find the ideal location for them based on space availability and ease of use. We will make sure to walk you through the entire process and help ease all your worries and concerns regarding the selection of the material and the installation process.
Customized Walkways for Outdoor Spaces
Stone Solutions Maine also offers highly customizable outdoor walkways to its clients. We can create convenient passages for your outdoor areas to enhance the visual appeal of your landscape. Walkways are designed in many shapes, sizes, and hues, and you can have them designed in multiple materials. You can opt for a simple sidewalk that takes you from point A to B in your garden. 
Alternatively, depending on the space you have, you can opt for winding walkways that reveal a hidden landscape feature or pathway. Customized walkways can help you navigate your outdoor space quickly and conveniently without tracking mud all over your house or tiring your legs from hopping or jumping off raised surfaces!
The Benefits of Having Walkways & Steps in Your Home
Here are some compelling benefits of investing in walkways and steps for your outdoor space:
Easily accessible raised surfaces
Foundation protection with durable materials
Appealing landscape layout & more!
Collaborate with us so that we can help you choose the ideal material for your walkways and steps based on your specific requirements. 
Customized Steps to Enhance Your Home's Beauty
At Stone Solutions Maine, we provide you with the opportunity to beautify your home with customized steps. After all, no one wants to behold a landscaped yard without any proper steps that you can use to navigate the area. They make it easier to access multiple raised surfaces throughout your home.
Steps are an integral part of any home landscape because they help you get around from one outdoor space to another. They are solid flooring for your outside patios, rooms, and connecting pathways. For instance, if you have a raised patio, you will need to use a step or multiple steps to make it more accessible for everyone, especially those with weak or weary legs.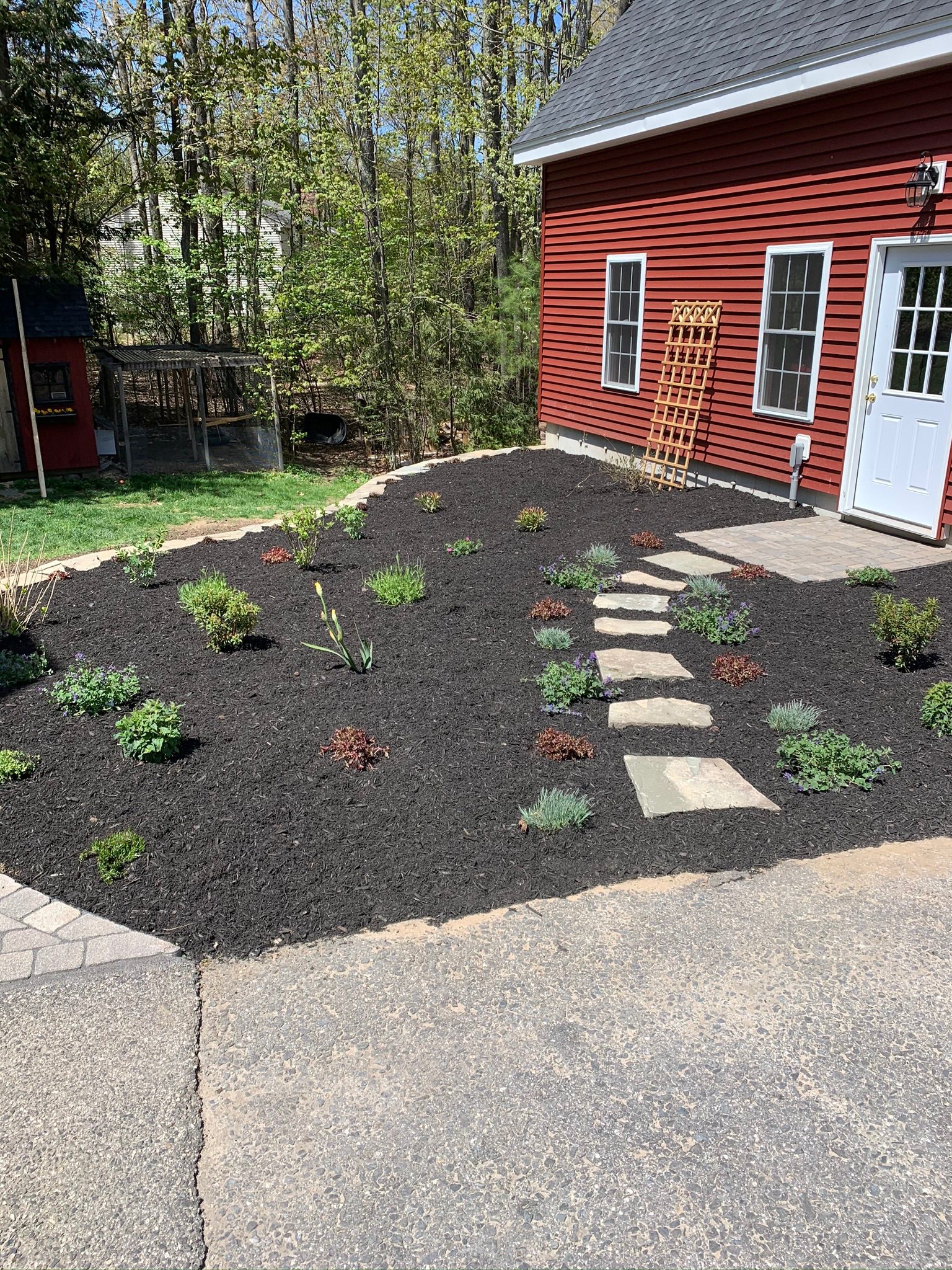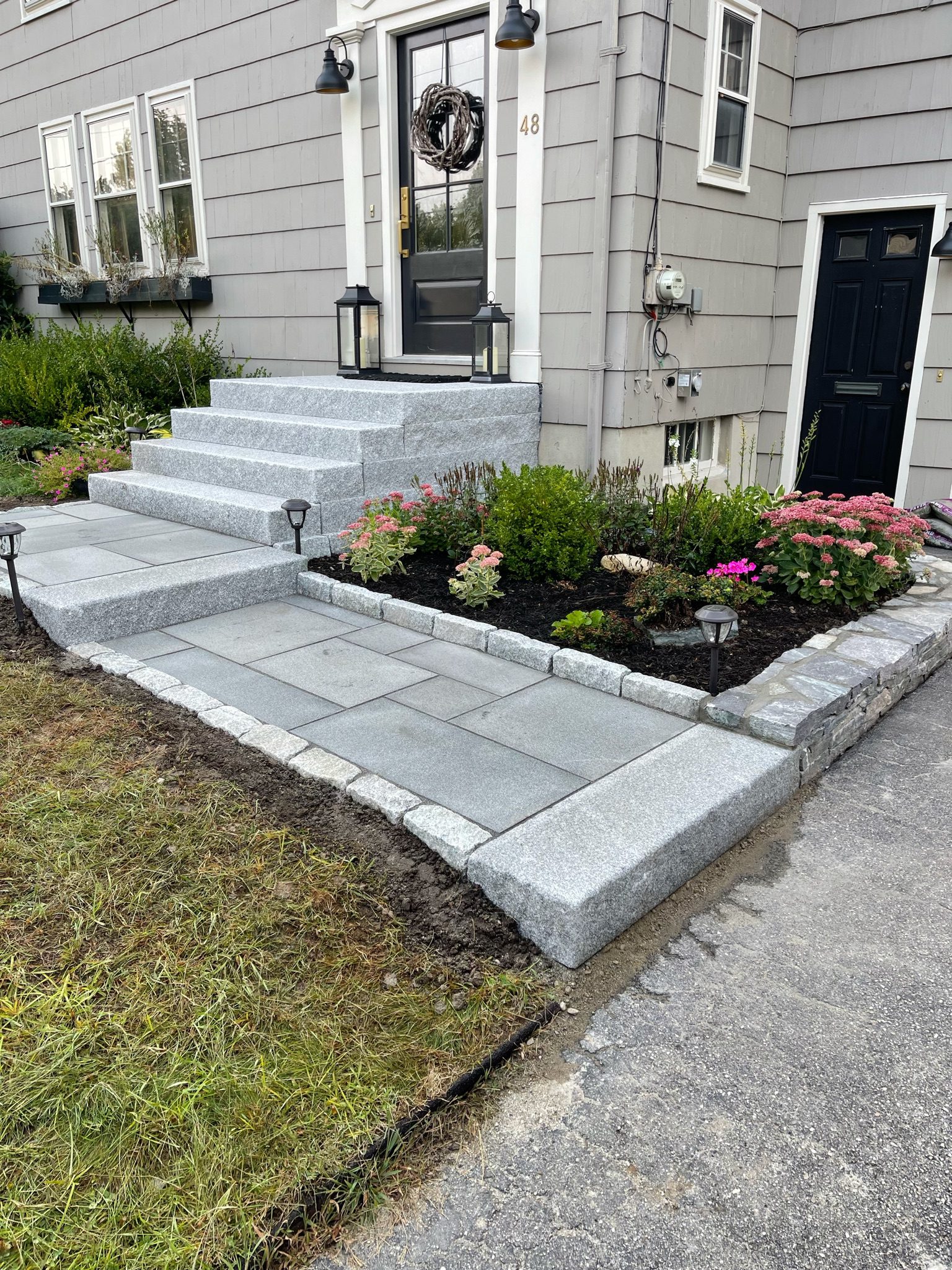 Materials We Use to Create Walkways & Steps
Stone Solutions Maine uses a wide array of durable and aesthetically appealing materials for walkways and steps that you can make a part of your home. Here are some excellent materials that you can choose for your outdoor steps and walkways:
Brick                                               Gravel or Concrete
Flagstone                                       Marble
Fieldstone                                     Pavers & more!
You can easily choose any of the aforementioned materials for your walkways and steps. Depending on the aesthetic of your home and its surrounding landscape, you can choose specific textures, colors, and materials to ensure your vision turns into a striking reality. 
So, if you're ready to transform your outdoor space with highly functional and gorgeous hardscaping elements, you must reach out to our professional landscaping and hardscaping experts today.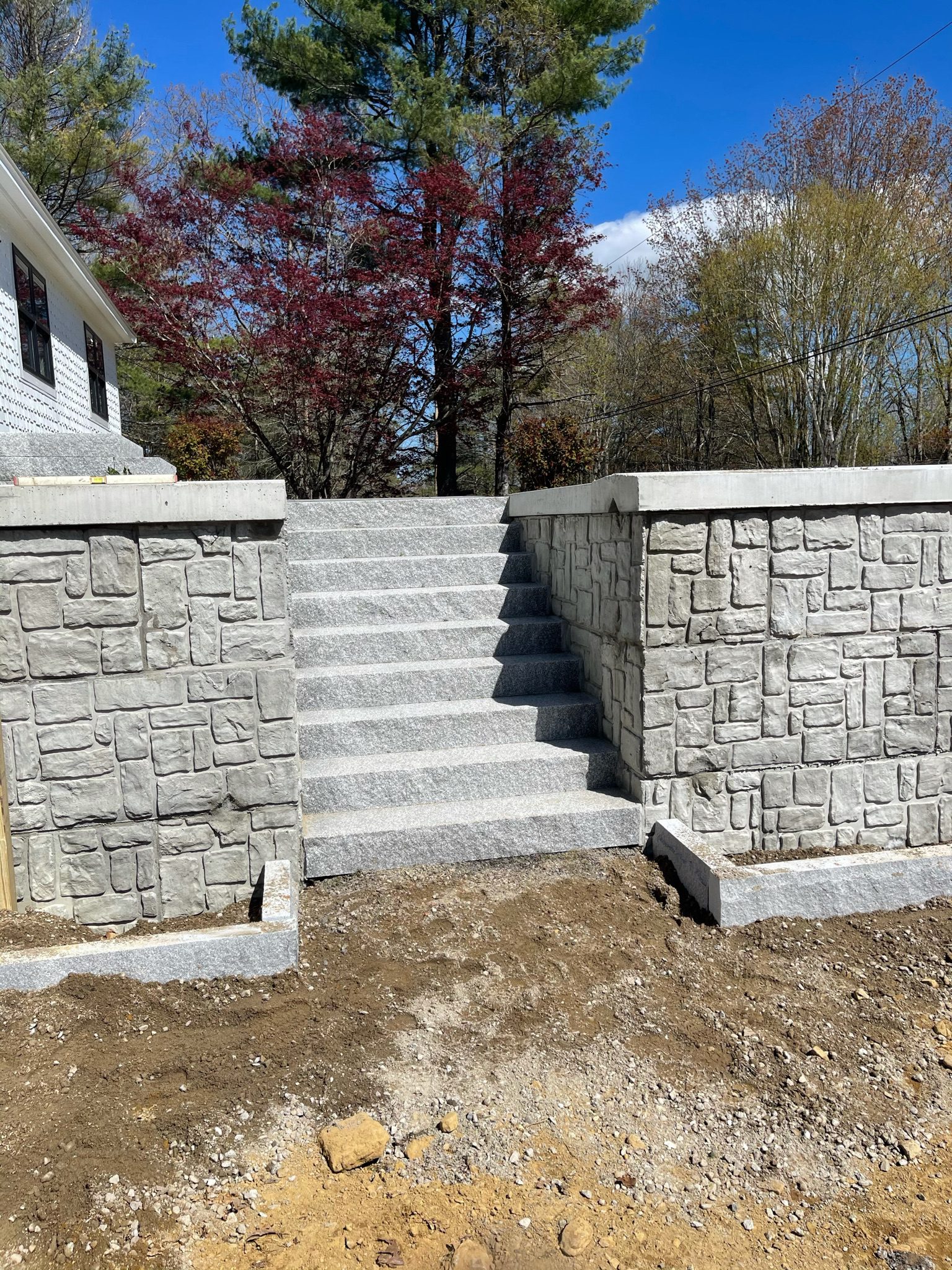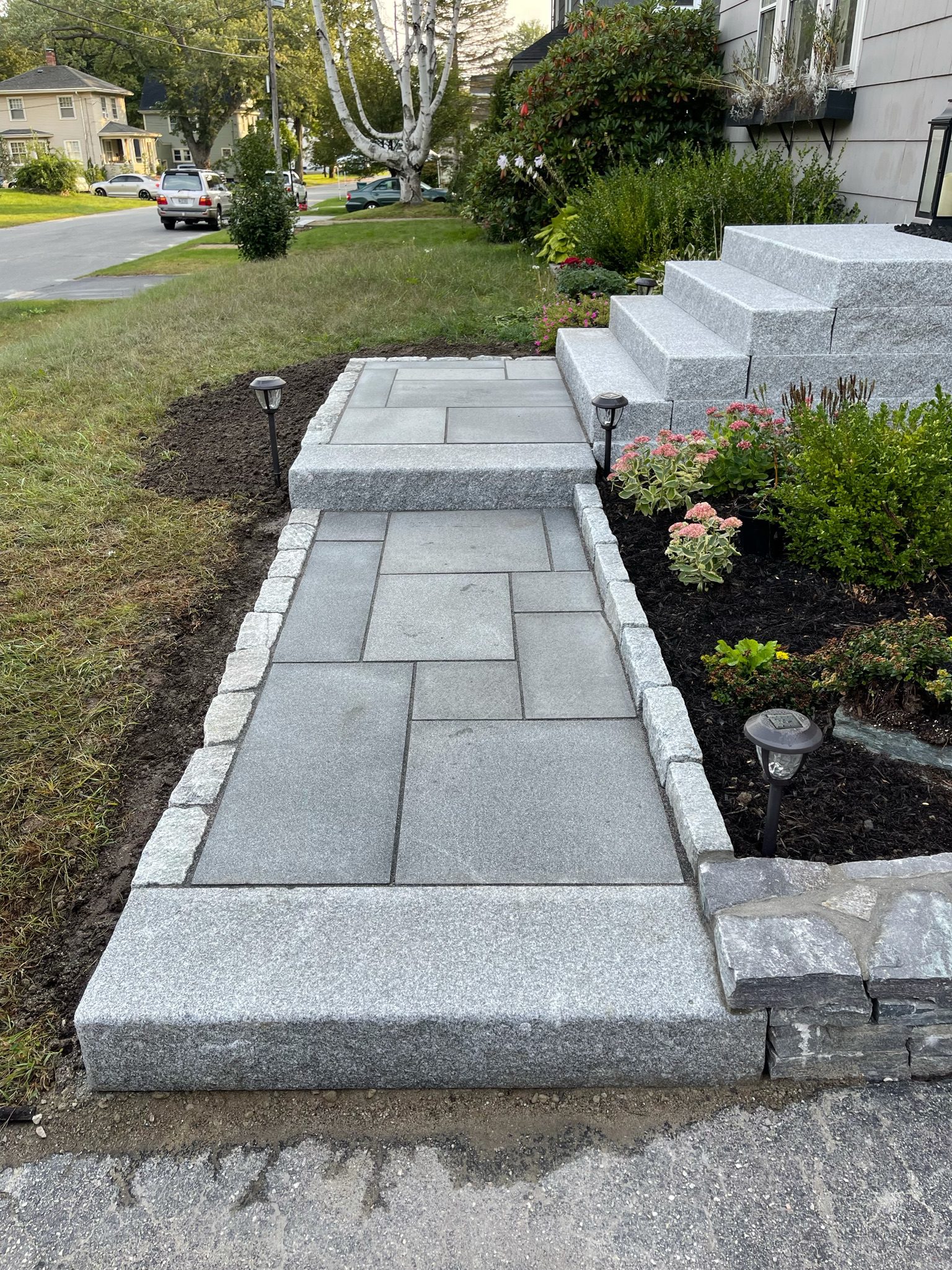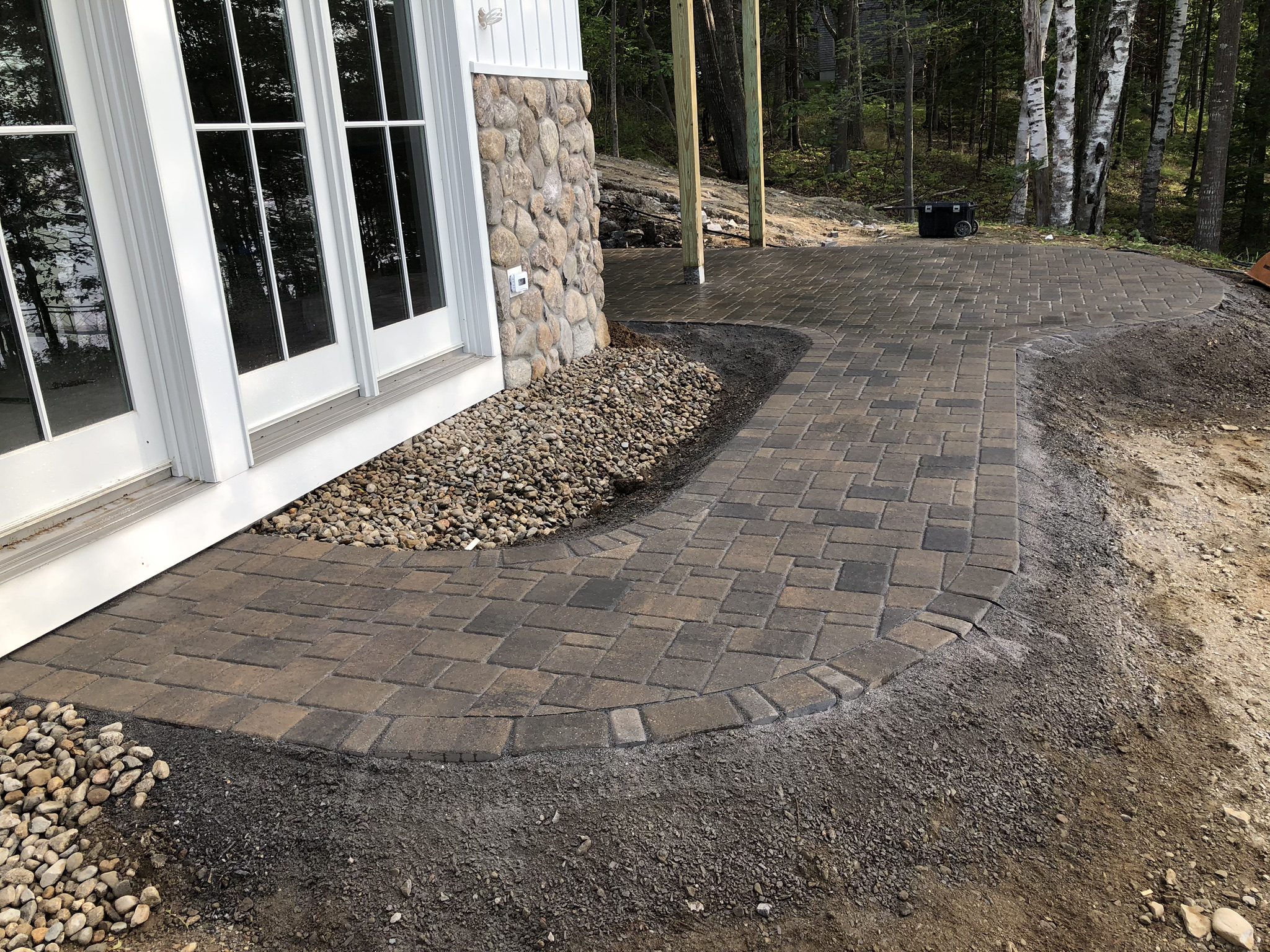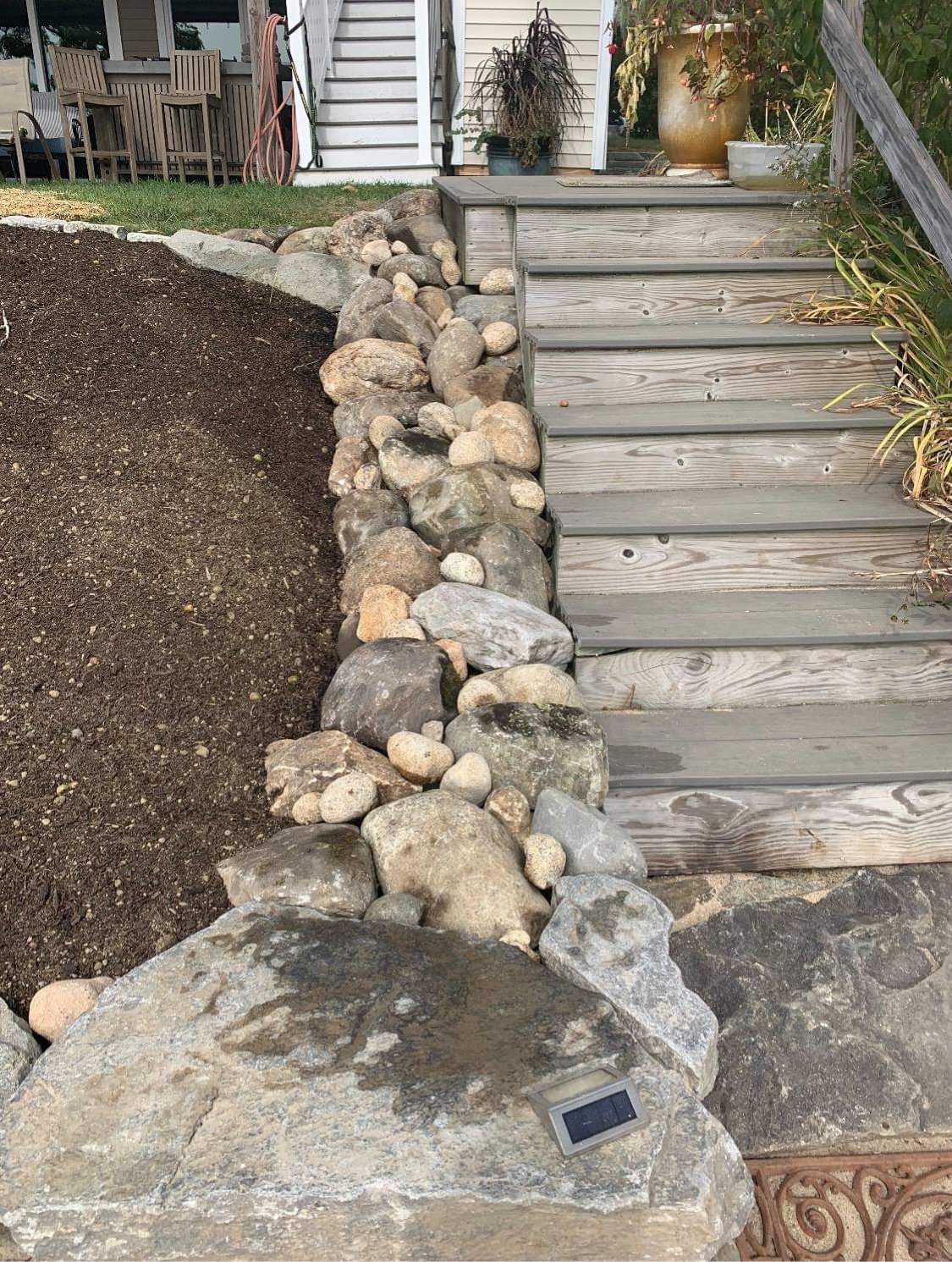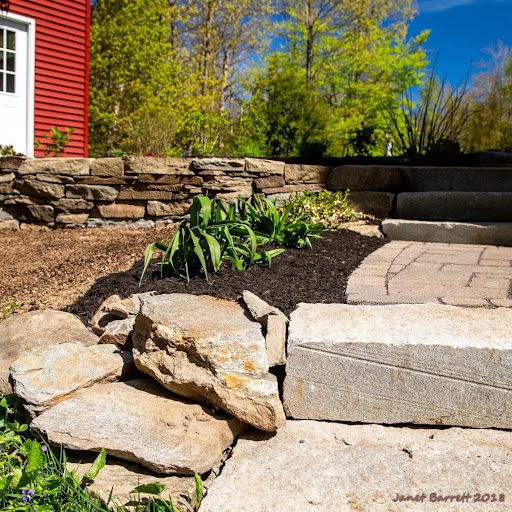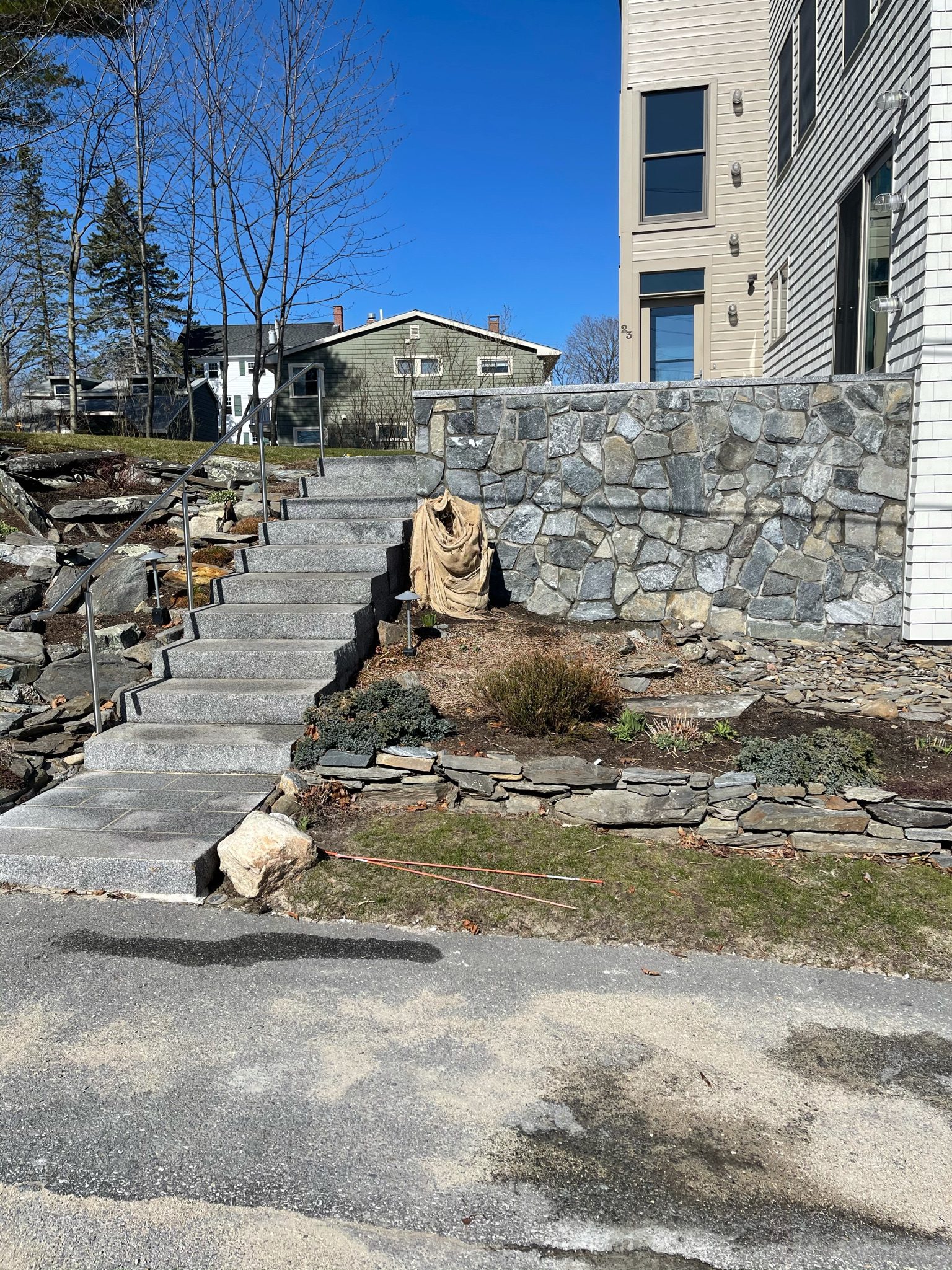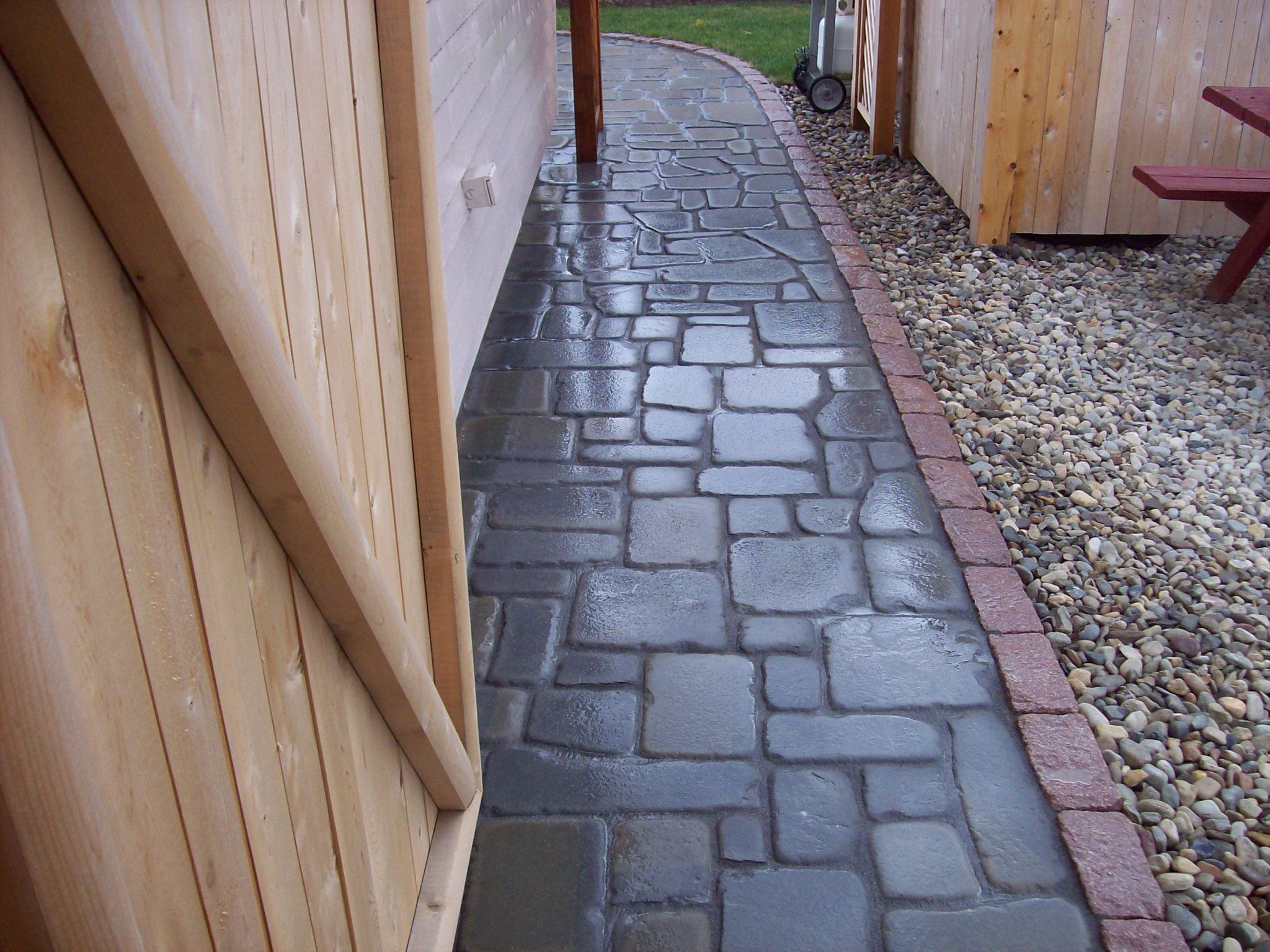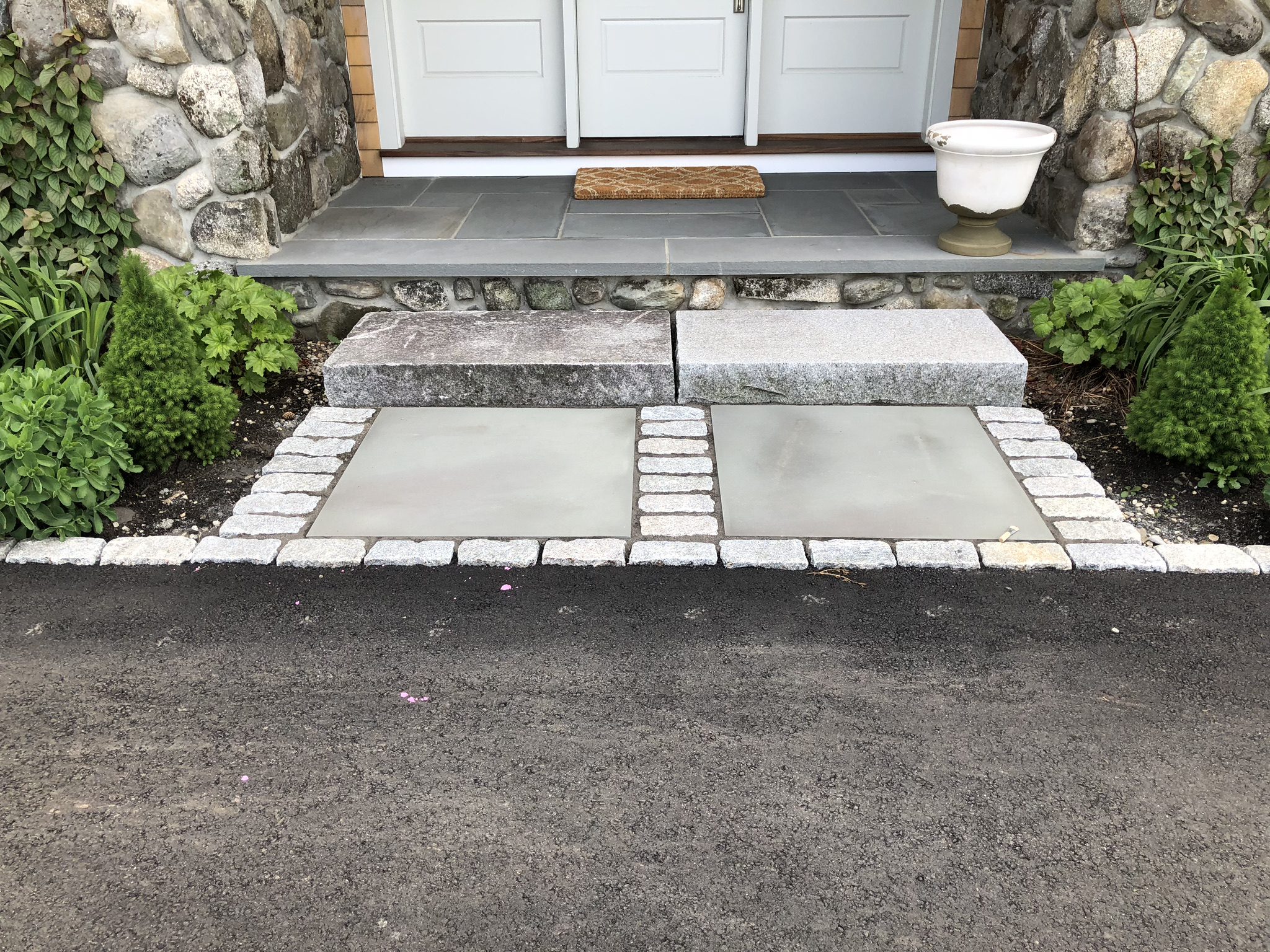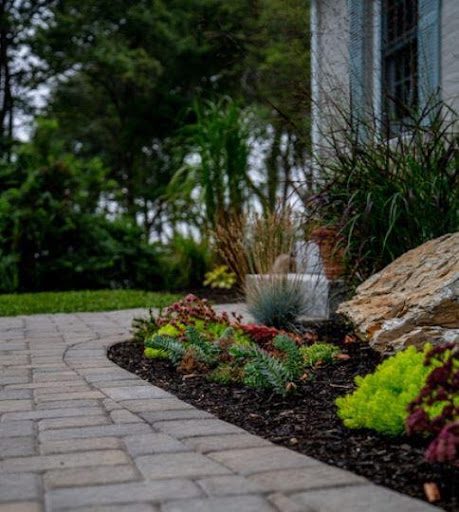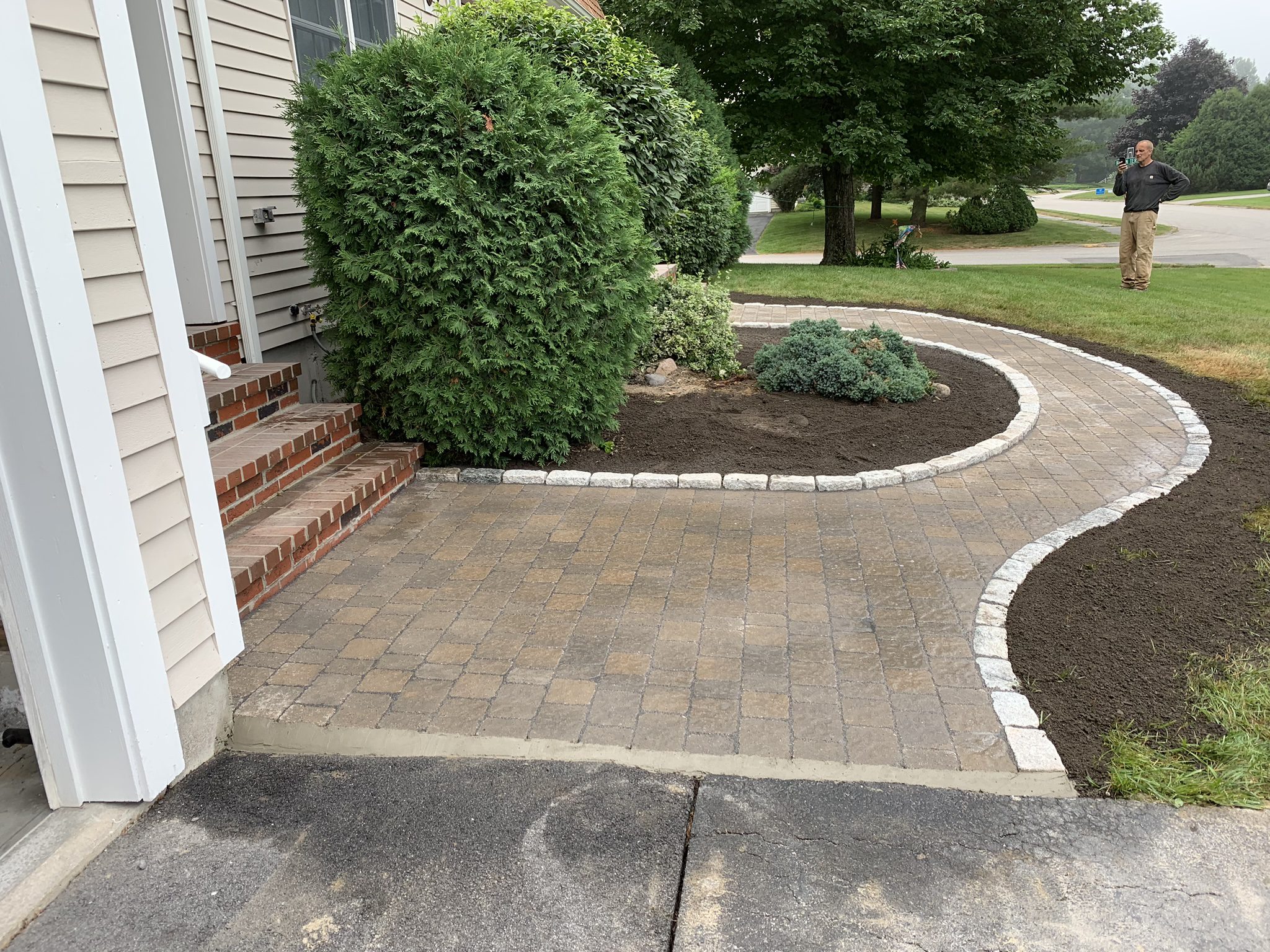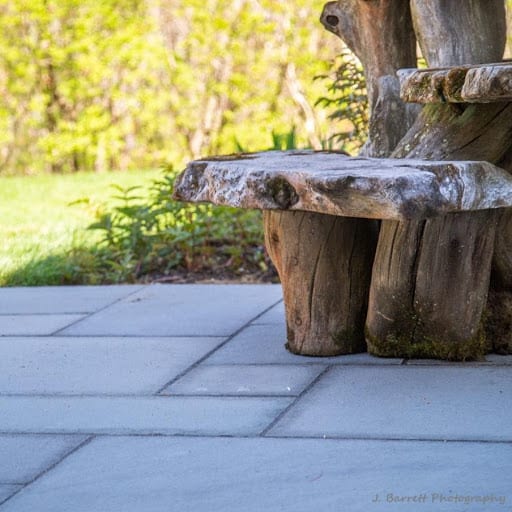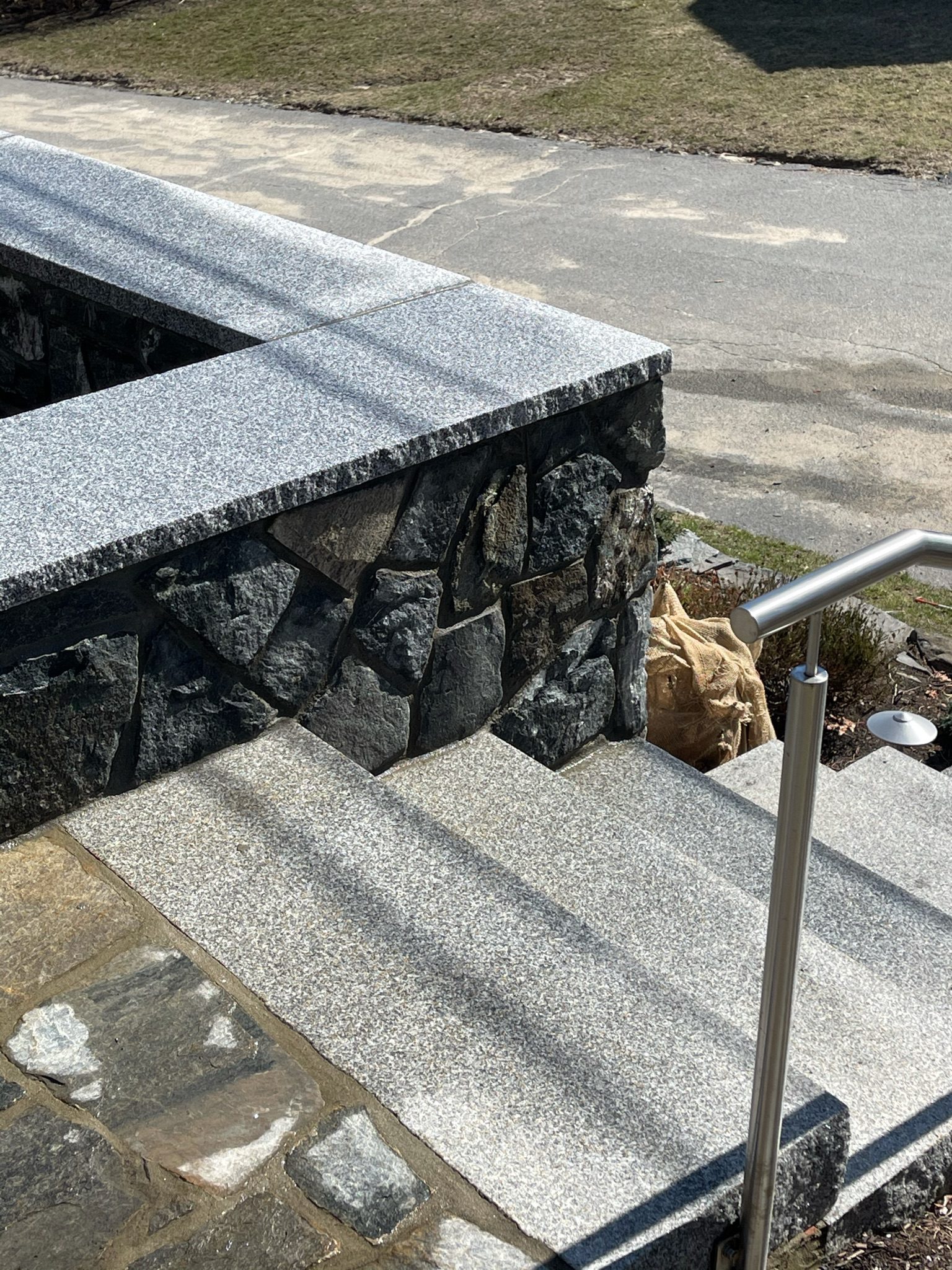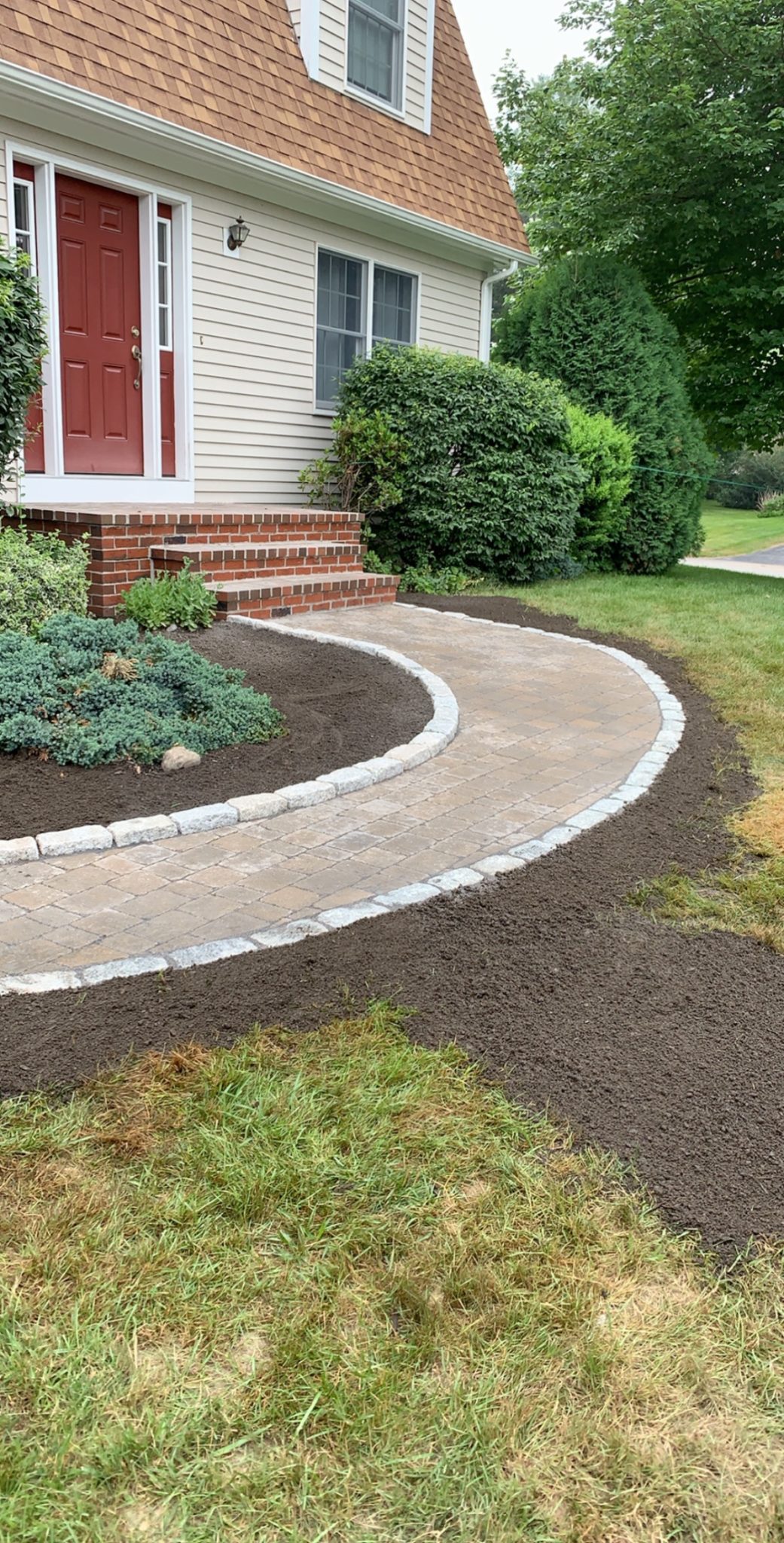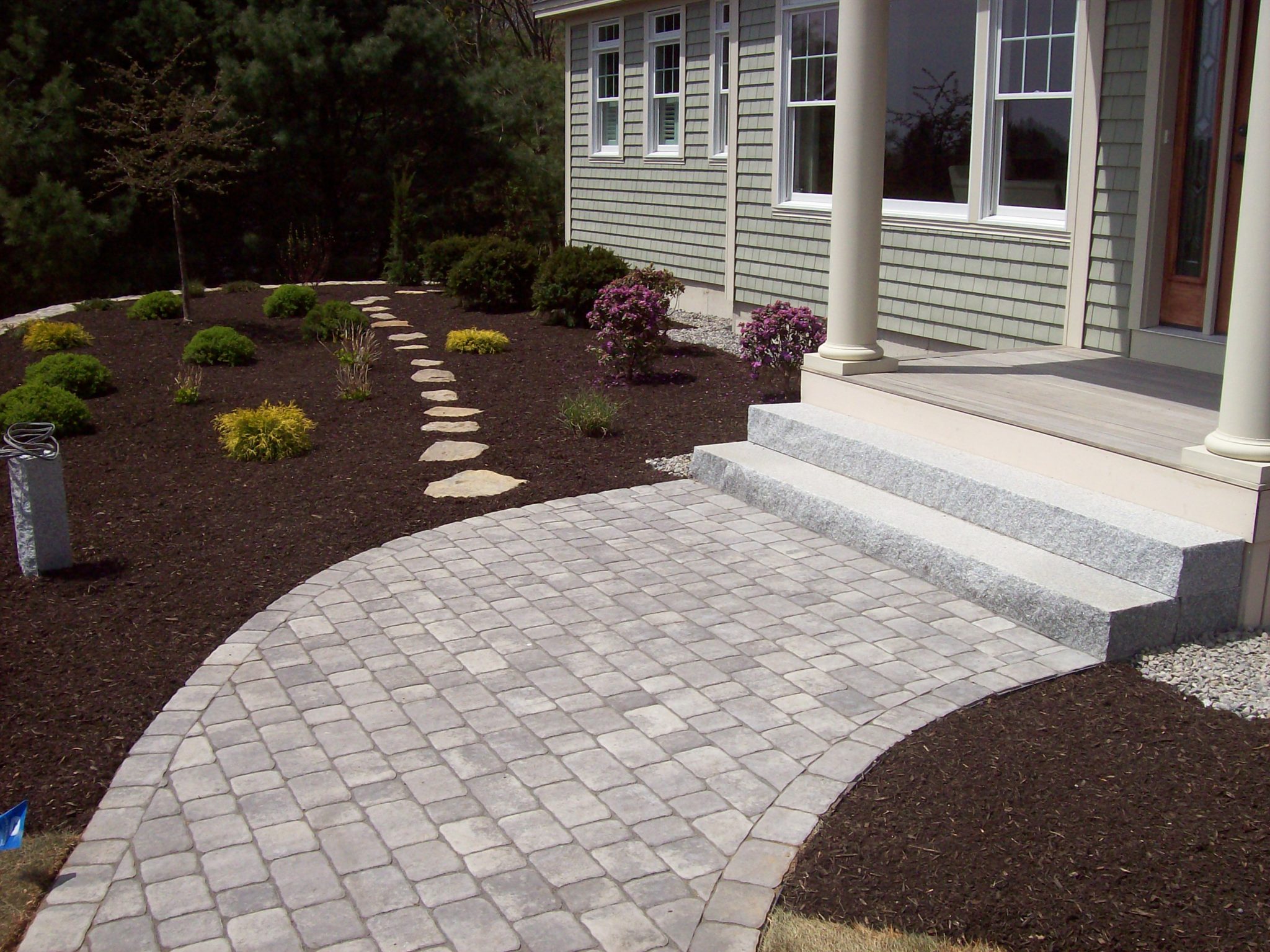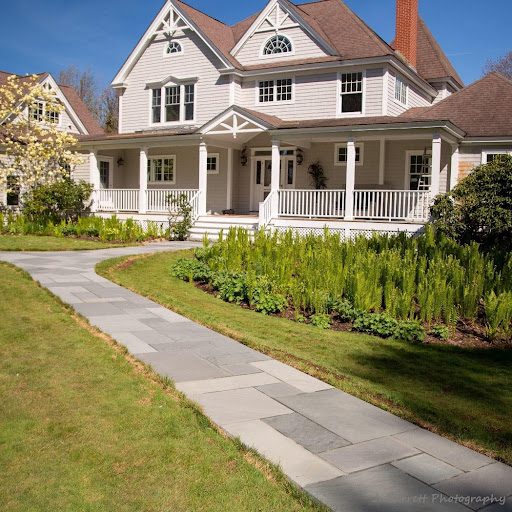 Rob at Stone Solutions of of Maine is amazing. Really appreciate the wonderful raised planter bed he built for us out of landscaping blocks. End result beat my expectation and was delivered within budget and on time. I highly respect his transparency and integrity …highly recommend for any hardscape need!
– Ray Cloutier
If you want to learn more about steps and walkways installation in Maine, get in touch with Stone Solutions Maine today!
Open Hours
M-F: 7am - 5pm
Saturday By Appointment