There's something unique about a walkway that's engraved with stones that instantly evoke images of exquisite gardens and enchanting cottages. Even if your home is constructed on an urban or sub-urban model, you can bring this whimsical feel to your outdoor space by incorporating a stone walkway.
Whether you're strolling through your lawn or a guest is walking up to your front door, walkways provide a way for visitors to amble about without crushing your beautiful blooms. From classic bricks and stepping stones to gray gravels and mosaic pebbles, here are some of our top ideas for stone walkways that can revamp your outdoor space.
A Classic Brick Walkway
Brick has been used for constructing walkways for hundreds of years, and for plenty of good reasons. This traditional material can never go out of style, especially for homeowners who like to give their homes a mid-century modern feel. A brick walkway running through a garden blooming with lavender, rosemary, and daisies is a view that no one can resist.
Gray Gravel Walkway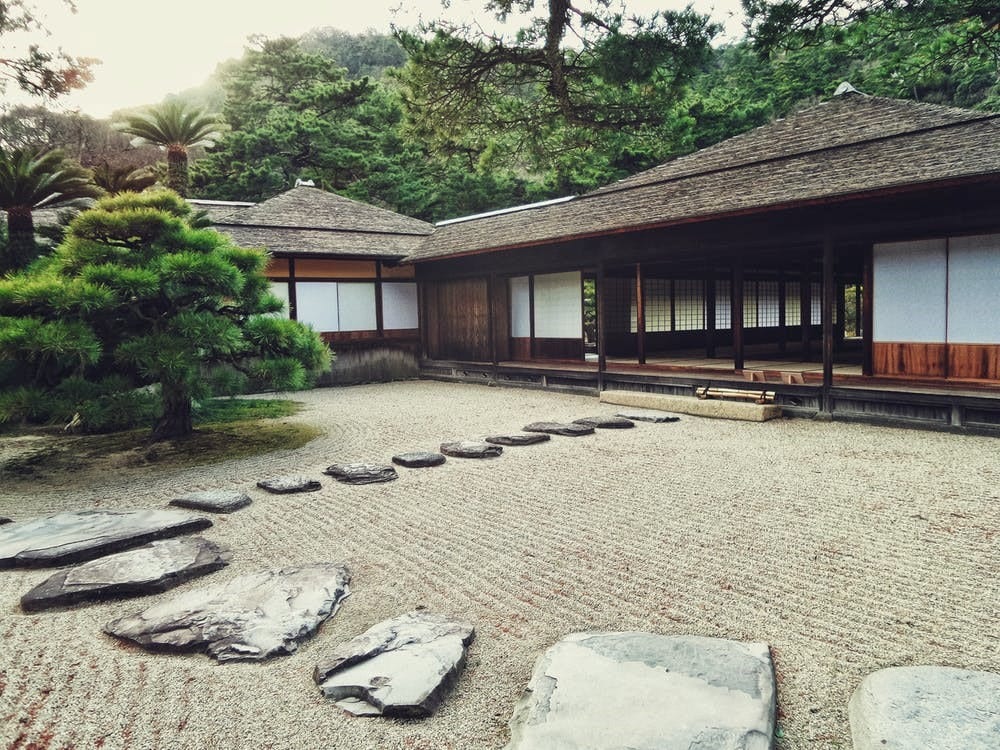 While most homeowners believe gray gravel is only for driveways, it can do wonders if designed and placed right, as shown in the above image. It's one of the best ways to boost your landscape's aesthetic appeal and create a welcoming aura within a limited budget.
Set large slabs of gray gravel on a bed of lush green grass or small pebbles to create an informal, stylish look. Gray gravel stones are available in different sizes and colors, making them versatile for outdoor spaces of all sizes. You can add flowers and trimmed bushes on the border for the perfect look.
Paver Stones Walkway
If you want to give your garden a more formal, classier look, go with a paver stones walkway. Make it perfect with siding that's comprised of flat-trimmed boxwoods, daisies, lavender, moss phlox, or border rocks in a contrasting hue. You wouldn't want to go back to your home!
If you're looking to add a stone walkway to your outdoor space, get in touch with Stone Solutions Maine. We offer high-end walkway design services across Saco at affordable rates. Our comprehensive range of hardscaping services in Saco include stone veneer installations, patio installation, driveway installation, custom paver driveways installation, and custom outdoor fire pit installations.
Contact us for information about our landscaping services or to schedule an appointment.