If you've grown tired of looking at your dull concrete walkway, its high time for an upgrade. Winding stone walkways through your garden can dramatically transform your outdoor living space and add to its aesthetic appeal. There are many benefits of installing a stone walkway in your backyard, including the wide variety of designs you could choose from. Since the stone comes in a whole range of sizes, shapes, colors, and textures, it's easier for you to find a suitable element to your liking.
Here are some fantastic benefits of installing stone walkways in your landscaped garden:
Durability
Stone is one of the sturdiest elements found in nature. Hence, when it comes to durability, stone walkways are the most long-lasting pathways you can find. Harsh weather conditions and heavy foot traffic can have minimal impacts on its strength and won't cause deterioration. Natural stone is also slip-resistant, minimizing fall and slip risks for your loved ones.
Low maintenance
Since natural stones are highly durable and long-lasting, they require almost no upkeep. With stone walkways, you won't have to worry about cracks and fissures since they can absorb shocks easily. Furthermore, stones' intrinsic ability to resist stains can prevent staining and keep you from laborious scrubbing and washing.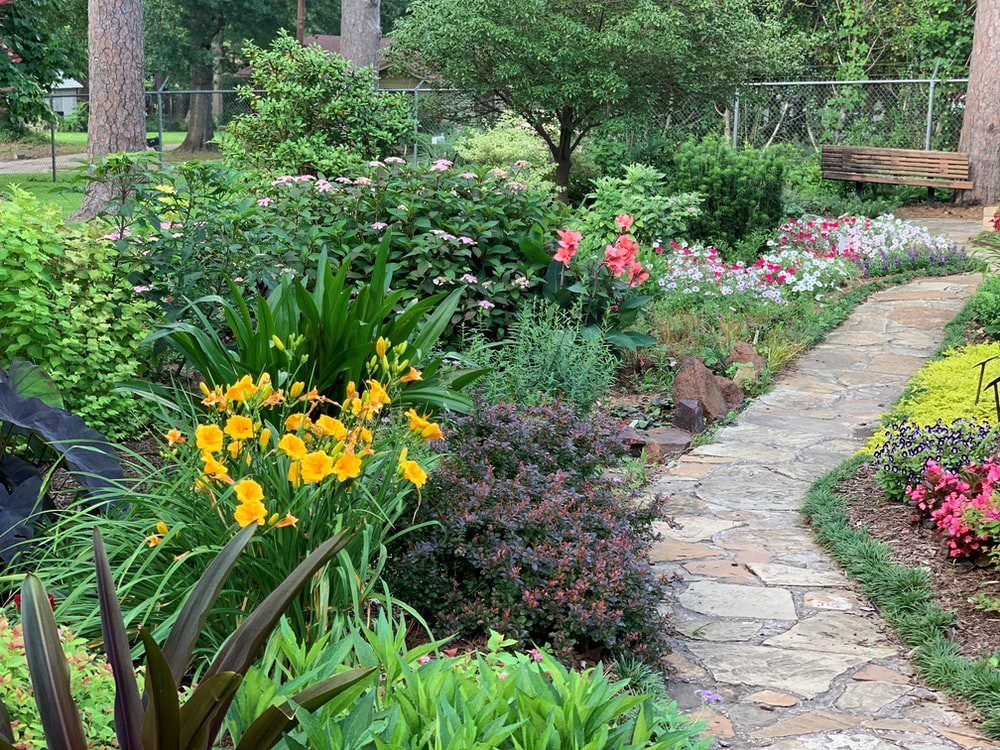 Soothes the feet
Walking barefoot on the uneven surface of stone walkways can have incredible health benefits for your feet. According to renowned reflexologists, this activity can stimulate the reflex areas of your feet, which offer health benefits such as improved blood circulation, reduced anxiety, and stress.
Boosts home value
Stone walkways can add a natural and rustic look to your home's architecture, improving its curb appeal. The aesthetically pleasing properties of stone walkways can also boost your home's resale value and give you an excellent return on investment. If you're put away by the high cost of natural stone, remember that it's an investment that can get your high returns in the long-run.
Multifunctional
Due to their natural look, stone walkways can be used in almost any area of your landscaped backyard. You can get them installed along your flowerbed to improve visibility or create outdoor zones in different parts of your garden. Your patio can also benefit from a sandstone walkway, enhancing its accessibility and appeal.
Installing stone walkways isn't a DIY job. Professional landscapers create more durable and trustworthy walkways, saving you a lot of time and money. If you're looking for reliable landscapers in Maine, reach out to Stone Solutions Maine.
They offer landscaping services, including patio, driveway, and stone veneer installation at incredible rates.