Few things are more comforting than sitting around a warm and cozy fireplace or fire pit with your loved ones on a chilly night. But this is where a question arises:
Should you go with a fireplace or a fire pit for your yard?
While both are equally beautiful and functional, you'll have to pick one, depending on the following factors:
Accommodation
Identify the number of people you want your fire feature to accommodate.
If you're looking to accommodate 1 to 4 people, a fireplace is the perfect option for you. It fosters an intimate ambiance and a romantic feel and is ideal for a few people.
For five or more people, consider adding a fire pit instead. Fire pits are ideal for accommodating larger groups because of the 360-degree space and bonfire feel.
Mood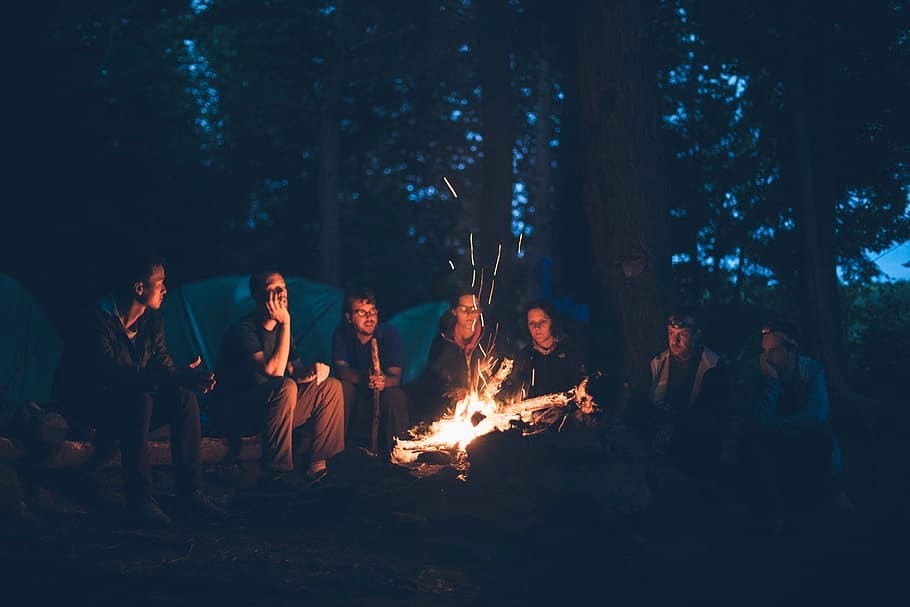 What's the overall ambiance and mood that you're looking to create in your yard? Do you want to make it look romantic and intimate, or just a hangout spot for social gatherings? If it's the latter, go with a fire pit. This will create a campfire environment, where you and your friends can laugh, sing, tell each other stories, cook some s' mores, and roast some stick marshmallows. Go with a fireplace for a more romantic feel.
The Surroundings
Does your outdoor space or surroundings have a picturesque view that you want to highlight?
If yes, go with a fire pit. They aren't as heightened and massive as fireplaces and won't hinder the beautiful views you want to highlight. Install the fire pit at a spot where it directs everyone's attention to the beautiful scenery.
If there's no other focal point in your yard or surroundings, consider adding a fireplace. With its height and formation, it will become the center of attraction for your outdoor space. You can also consider adding a mantel or hearth for more oomph.
If you are looking to add a fireplace or a custom outdoor fire pit in Saco, get in touch with our team at Stone Solutions Maine. We also offer a range of landscaping services and hardscaping services in Saco, including patio installation, driveway installation, stone veneer installation, custom paver driveways, and walkway design services.
Contact us for more information or to schedule an appointment.