2020 has been frustrating and depressing, to say the least. As we move into 2021, we would all want to let loose a bit and spend some time outdoors—safely and responsibly. There is no better spot to have some outdoor time than your own outdoor space. Here are a few ideas to liven it up:
Time to go blue 
Blue is going to be all the rage in 2021—even when it comes to landscaping. The shades of indigo are expected to take the lead. You'd start seeing lots of blue hues everywhere you go—from planers to lawn ornaments. It won't hurt to consider blue-shaded plants like hydrangea, delphinium, columbine, and globe thistle for the garden. All of these options are extremely easy to grow, maintain, and prune. You can further add to the theme by incorporating some water features, accented bold blue tiles, and a rich blue door. Make sure you're only adding a subtle pop of blue to the outdoor space—don't go overboard with it. Your aim should be to create a calming sense and not create a blue overhaul.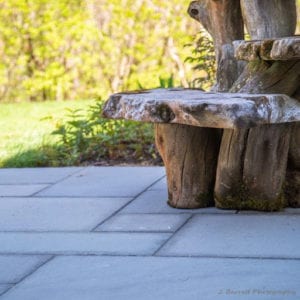 Angular designs 
Just because you weren't a huge geometry fan back in school doesn't mean you can't incorporate angular and vertical designs in your hardscaping. Incorporating geometric patterns will liven up the stone patio, deck, and swimming pool. You can further elaborate on the patterns by adding mosaic tiles and some chevron. A lot of homeowners have also started planting their flowers and pots vertically to make them stand out. Another way of reimagining the plant arrangement is to stack planters on top of each other. Other than adding a vertical element, this will also maximize the shelf space.
Focus on hardscaping 
You might have all the pretty orchids in your backyard; you still need to work on the hardscaping to revamp the outdoor space. Hardscaping is quite the opposite of softscaping—which is often referred to as landscaping. While landscaping deals with your outdoor space's organic living elements, hardscaping is more about the non-organic structures. Create beautiful pathways, walkways, and retaining walls to make your yard look more architecturally thought-out.
It can be tough for many to envision what they can do with their outdoor space. One of the most important things is to try and not limit your imagination when it comes to hardscaping. Let us help you through it! Rob from Stone Solutions Maine can make all of your landscaping dreams come to life.  If you are in the Saco, South Portland, and Cape Elizabeth area get in touch with us so we can together build your custom-designed dream patio.