We don't see any reason why you can't have a canine friend and a beautiful residential landscape. However, landscaping can be a bit of a challenge if you own one or more dogs. You may have to compromise on some of your favorite landscaping features and add some amenities that your pet will love. But even then, you can make it look great and establish it as your pet's favorite part of the house.
Here are some landscaping tips to help you create an outdoor space that is both awe-striking and dog friendly.
Add a Water Feature
If you've been longing to add a beautiful water feature to your yard, being a pet owner gives you the perfect opportunity to do it. Dogs love to drink fresh water from places other than their water bowl. Consider adding a stream or a splash fountain that will be both accessible and safe for your dog. You can enjoy the scenic view too—so it's a win-win!
A Small Pool or Pond for Water-Loving Canine Friends
You can also add a small cocktail pool or pond if your dog loves to swim in the water. But before installing one, make sure it's safe for your dog to get in and climb out of the pool. Add shallow steps or a slope at one end for better safety.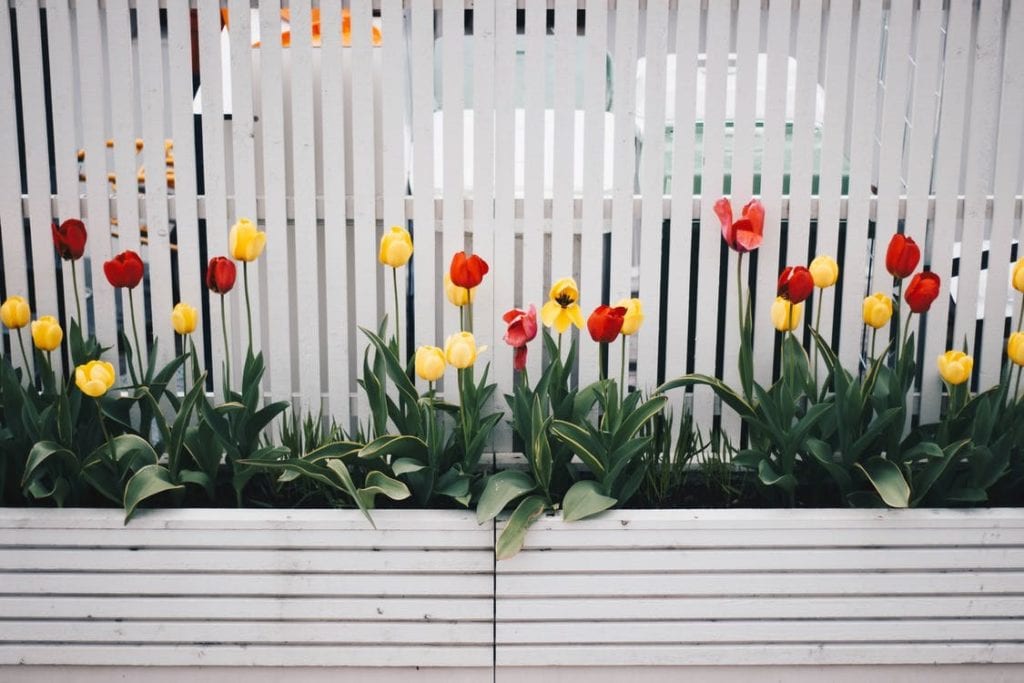 Safe Fencing
Even when trained, dogs can cross the boundaries and run away. While they return to their home after some strolling on the street, it isn't safe for them to be outdoors without supervision. They can get injured—or even lost. To make sure your furball remains safe and sound within the boundaries of your home, install tall fences around your yard and don't miss a spot. (Want a few extra dog training tips? Learn more from our friend Kayla who is a certified dog behavior consultant.)
You could go with a chain-link fence to contain your dog, but it may reduce the aesthetic appeal of your outdoor space. A more attractive and secure alternative are picket fences for a cottage feel. Sleek horizontal boards are another great option if you want to give your outdoor space a more modern look.
Install Shades and Shelters
You don't want your furry friend to get sunburned or struggle from a heat stroke. Installing tall trees is a great way to enhance your yard's look while adding shaded spots. If you have a small yard, add overhead traps, umbrellas, or shade cloths stretched over specific areas to provide shelter for your dog. You can also consider adding a doghouse if you have the budget and room for it.
If you're looking for top-quality landscaping services in Saco, get in touch with our team at Stone Solutions Maine. We also offer a range of hardscaping services in Saco, including patio installation, driveway installation, stone veneer installation, custom outdoor fire pit installation, custom paver driveways, and walkway design services.
Contact us for more information or to schedule an appointment.