Feng Shui, an ancient art practice that originated in China, aims to harmonize the balance of your surroundings with nature, leading to better energy and even good fortune. The practice stems from the idea that humans are connected to nature and the layout of our surroundings can affect this connection. 
Many people believe in the practice and it has become quite popular in today's time. Although most people prefer incorporating it inside their homes in places where they spend most of their time, such as the living room or bedroom, it would be surprising to know that you can use Feng Shui in your garden landscaping too. 
The general principle of Feng Shui is that the end design should focus on the movement of 'chi' or energy in a very smooth manner. Your yard is an extension of your home and therefore, it impacts the energies inside. 
Start by understanding the energy map of your yard. Placement of different items will affect the overall chi and each direction, from north to west, will have varying impacts on different areas of your life. Here are more tips: 
Avoid straight lines
A basic design principle of Feng Shui is that you need to avoid straight lines in your yard and instead opt for curved lines which are present in nature and are more organic. Curvaceous designs will allow energy to flow smoothly. 
Add a water feature
You can also choose a water feature to amplify Feng Shui further. This can include a water fountain, a birdbath, or a small pond. The placement of this water feature is also important as it affects the overall Feng Shui. Consult with an expert or examine the energy map of your home to choose the ideal spot.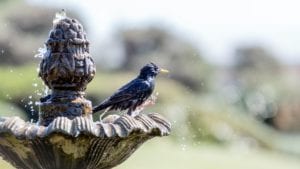 Use wind chimes
Feng Shui also makes use of all elements and senses to smoothen out the flow of energy. Adding a wind chime is a delightful way to create a path for wind. The resulting musical chimes are lovely and create an environment that is pleasing to the senses.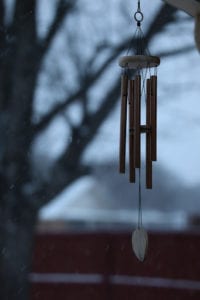 Create a social space
Since Feng Shui aims to help you strengthen your connection with nature, a great way to embody the concept would be to include a social seating space in your yard. This would allow positive chi to further manifest and a relaxing spot for you to enjoy nature. 
Incorporating Feng Shui in your yard will help create an aesthetically pleasing space. To get an expert's opinion for your home, connect with us at Stone Solutions Maine. We provide landscaping services, driveway installation, and stone veneer installation in Saco and the greater Portland area.