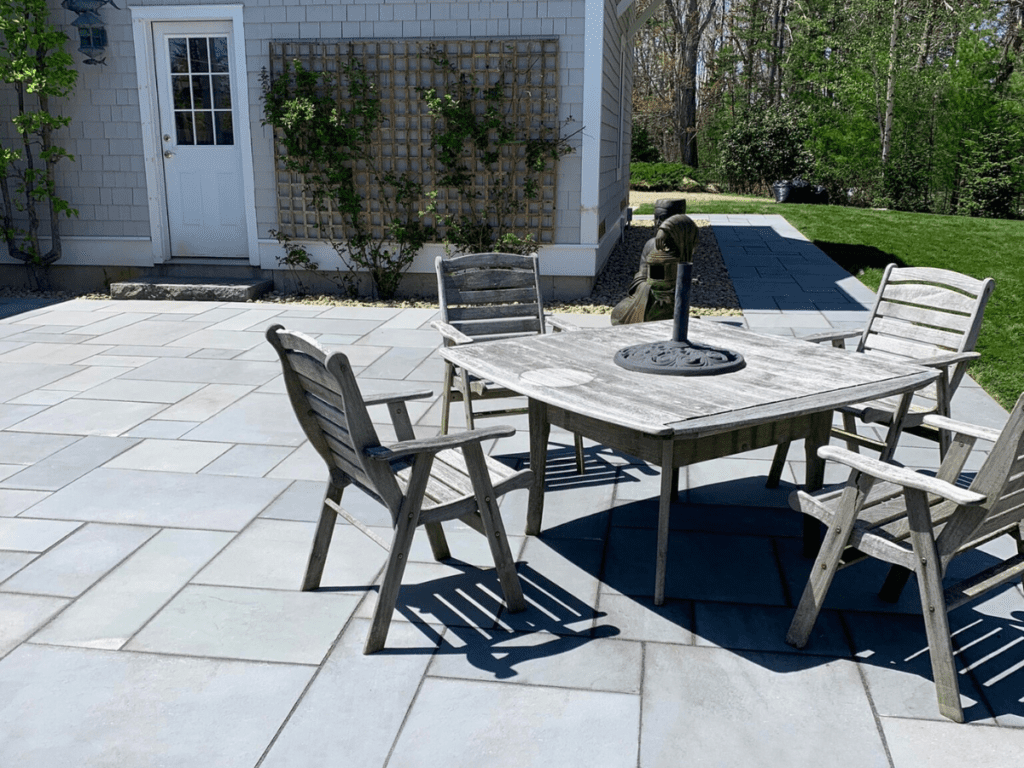 Maine is a beautiful state with stunning landscapes and a unique climate. The harsh weather conditions, including cold winters and frequent precipitation, can make it challenging for homeowners to maintain their outdoor living space. However, with the right hardscaping elements and help from a Maine hardscaper, homeowners can create a low-maintenance, functional, and beautiful outdoor space that they can enjoy throughout the year.
What is Hardscaping?
Hardscaping refers to the non-living elements in a landscape design, such as patios, stone walkways, retaining walls, fire pits, outdoor fireplaces, and driveways. These elements are made from various materials, including granite, bluestone, and concrete, and are designed to complement the natural surroundings while adding functionality and visual appeal to the outdoor living space.
Benefits of Hardscaping in Maine
In Maine's harsh weather conditions, hardscaping offers several benefits for homeowners. First, hardscaping elements are low-maintenance, reducing the amount of upkeep required for a beautiful outdoor space. Second, they can help protect the landscape from erosion caused by heavy precipitation and snow. Third, hardscaping can extend the usable space of your outdoor living area by providing a functional area for entertaining and relaxation.
Types of Hardscaping Elements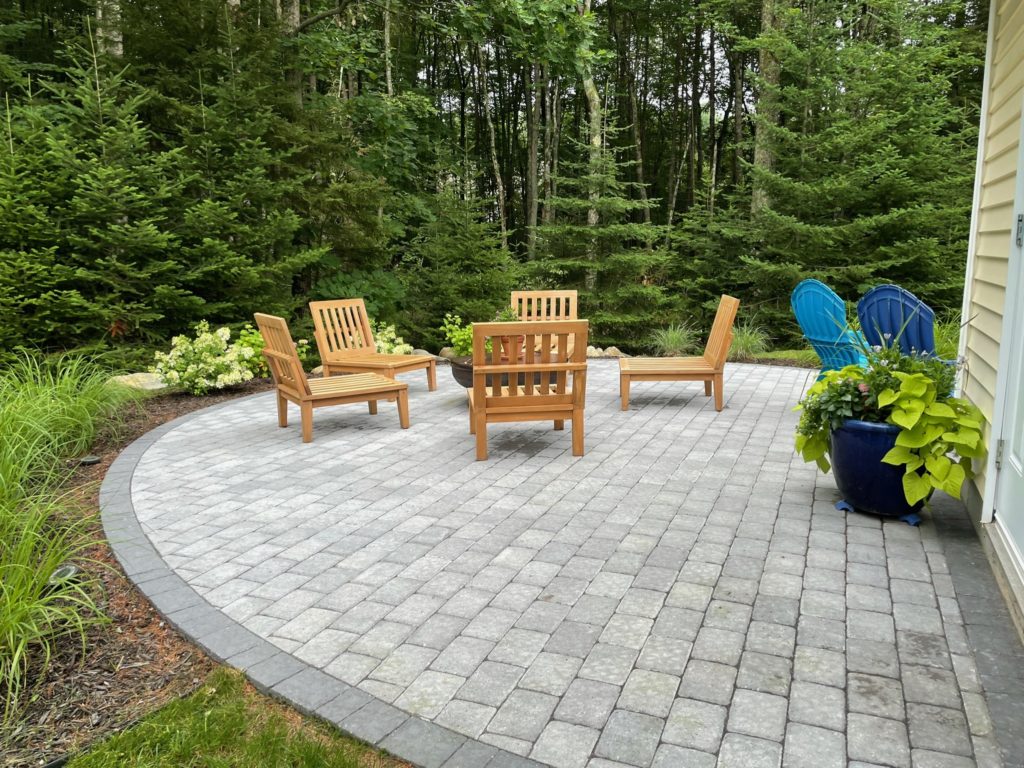 Patios
Create a comfortable and functional space for outdoor entertaining, relaxation, and dining. When considering different backyard patio ideas, choose from a variety of materials such as concrete, bluestone, and granite.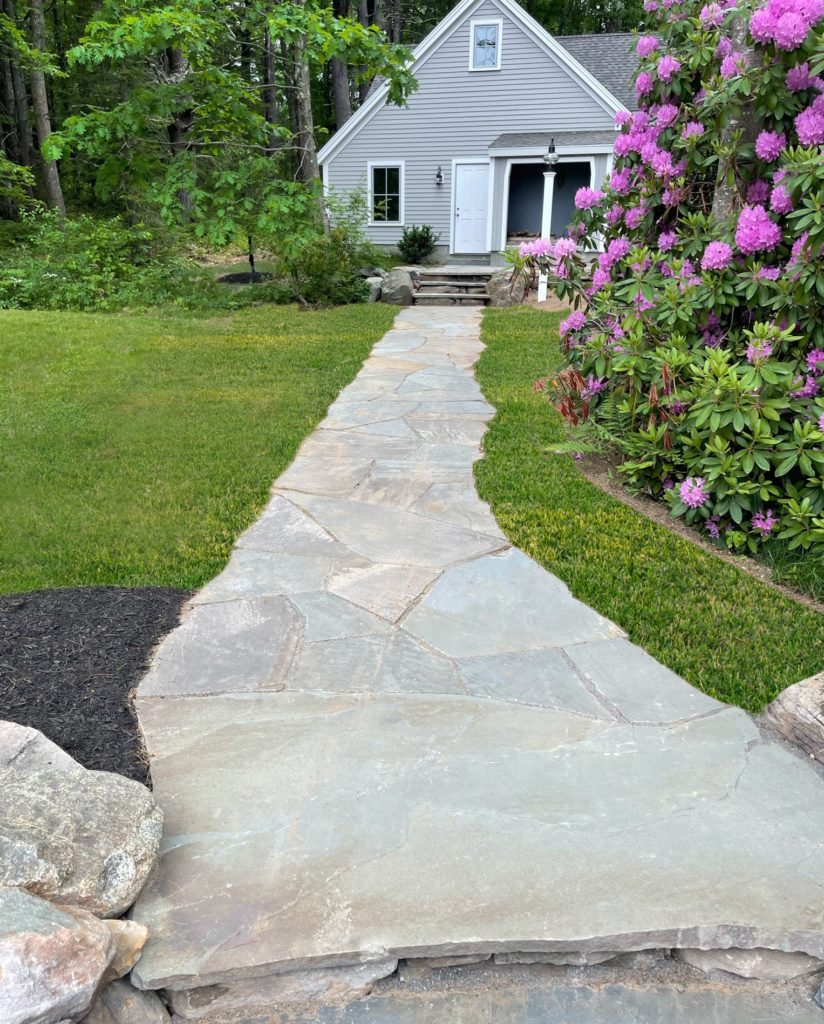 Stone Walkways
Enhance your outdoor living space with functional and visually appealing pathways. Opt for materials like concrete pavers, bluestone, or granite for your stone walkway.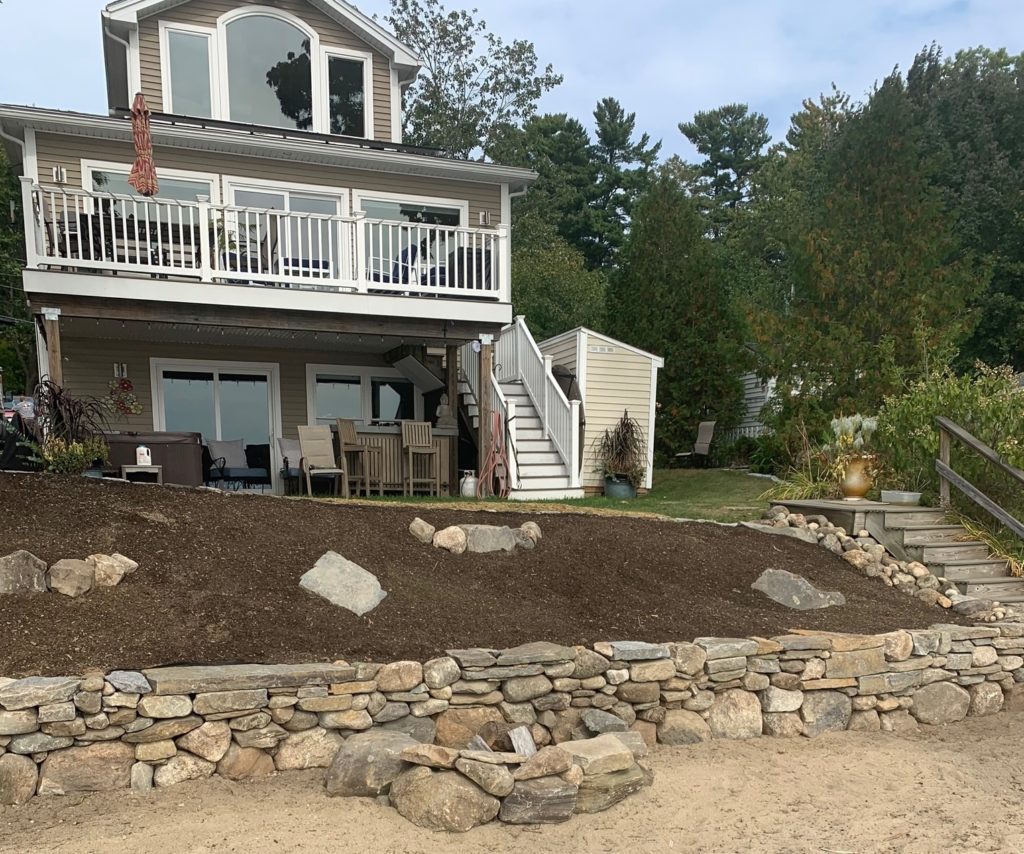 Retaining Walls
Control erosion and add visual interest to your landscape design with sturdy retaining walls. Consider materials like granite or concrete blocks.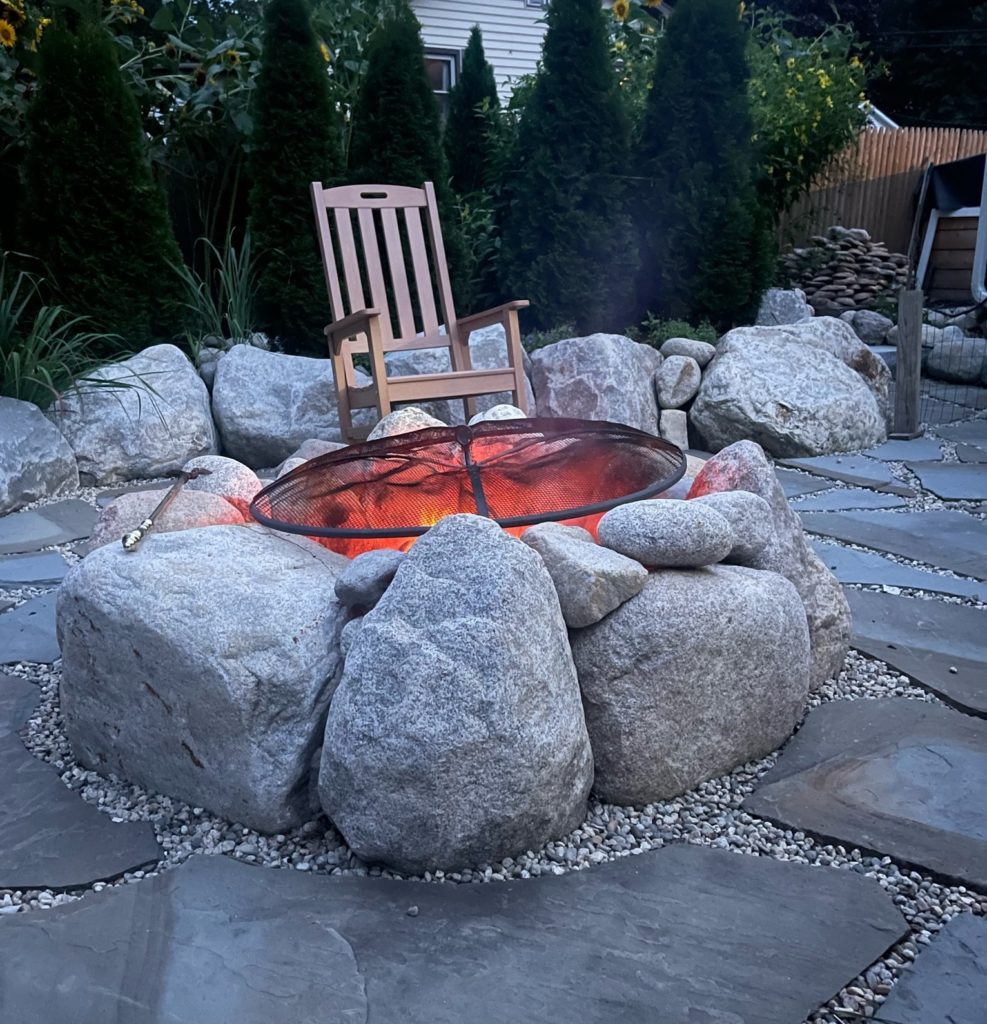 Fire Pits
Enjoy cozy gatherings with family and friends around a charming fire pit. Select from materials like concrete, granite, or natural stone.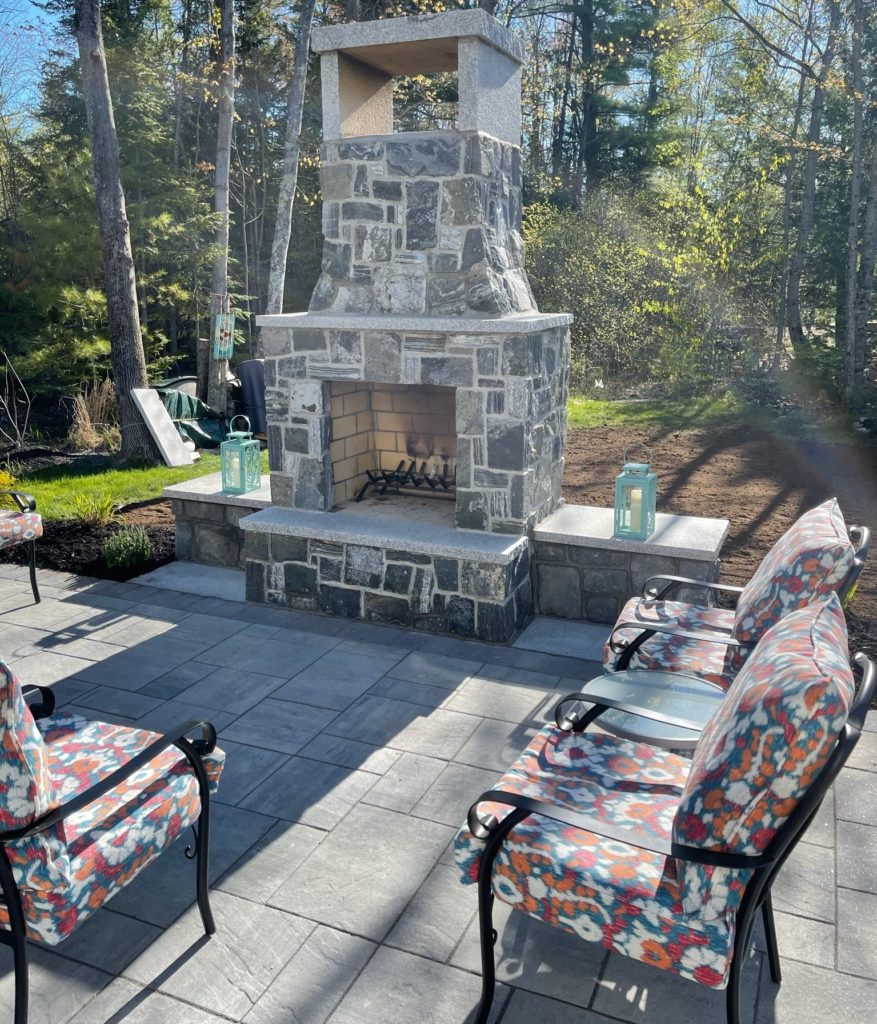 Outdoor Fireplaces
Add a touch of luxury to your outdoor living space with an outdoor fireplace. Explore options in concrete, granite, or natural stone.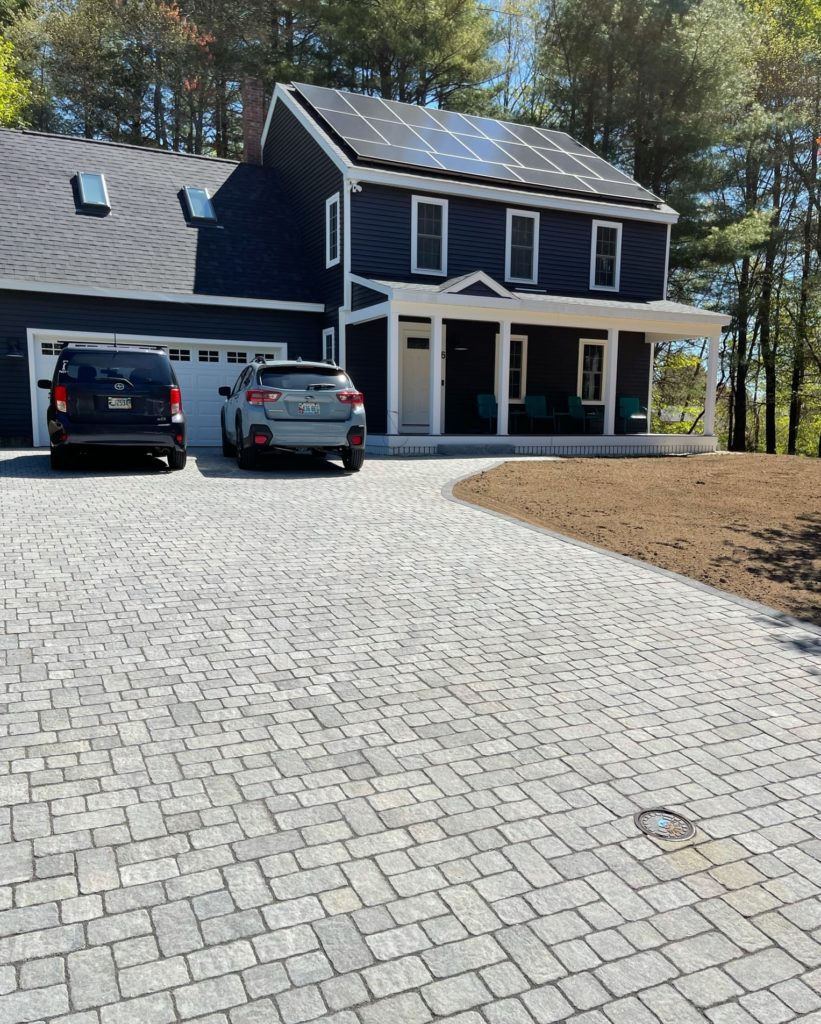 Driveways
Create an attractive entrance to your property with a well-designed driveway. Choose materials such as concrete, asphalt, or pavers for a functional and appealing driveway solution.
Materials for Hardscaping in Maine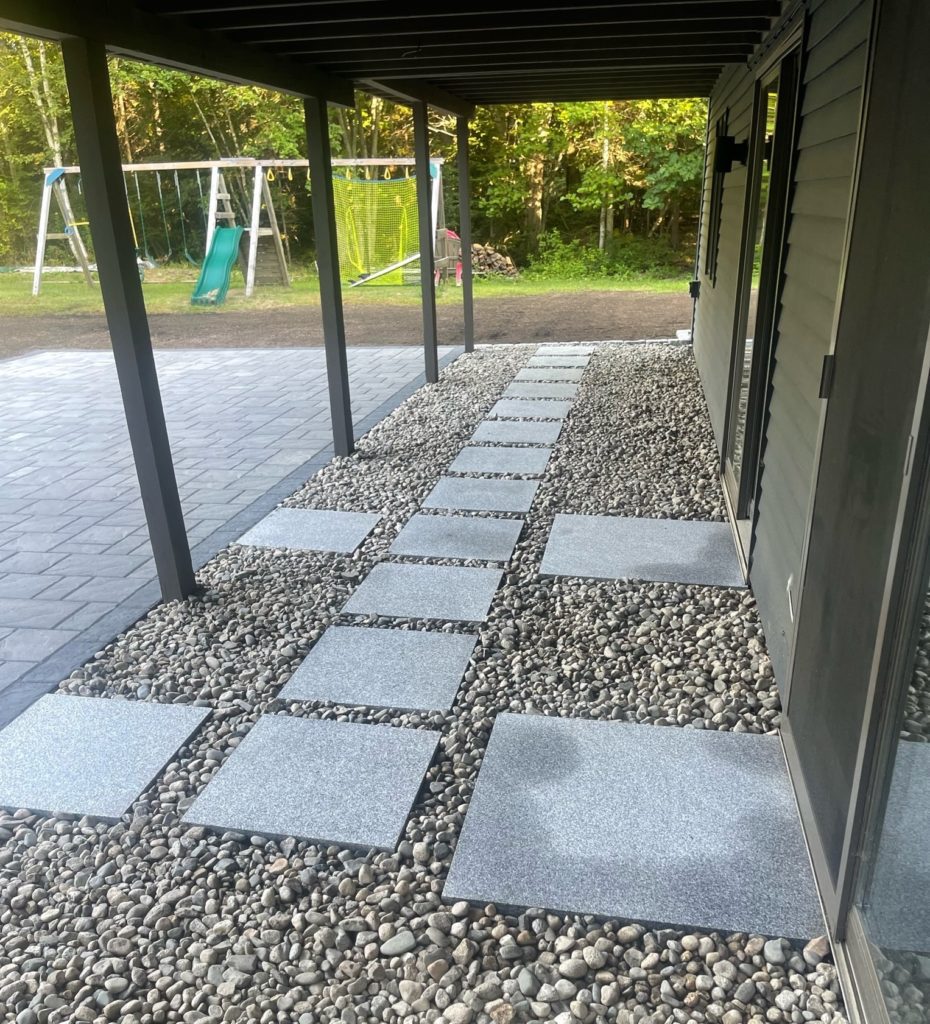 Granite
Renowned for its durability and ability to withstand freeze-thaw cycles, granite is a top choice. Its versatility shines through various colors and finishes, allowing for a seamless integration into any landscape design.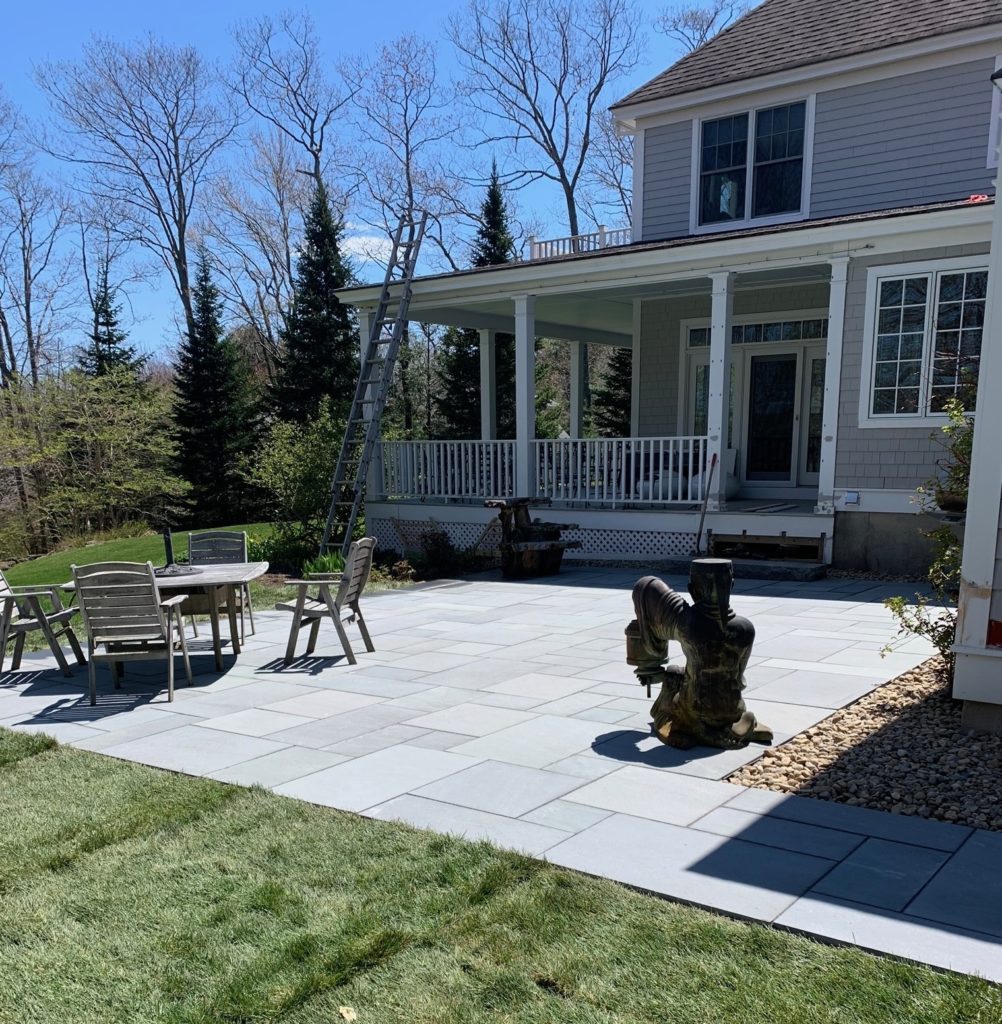 Bluestone
As a natural stone, bluestone impresses with its exceptional durability and resilience against harsh weather conditions. With a range of colors and finishes to choose from, it remains a popular option for patios and stone walkways, adding timeless beauty to outdoor spaces.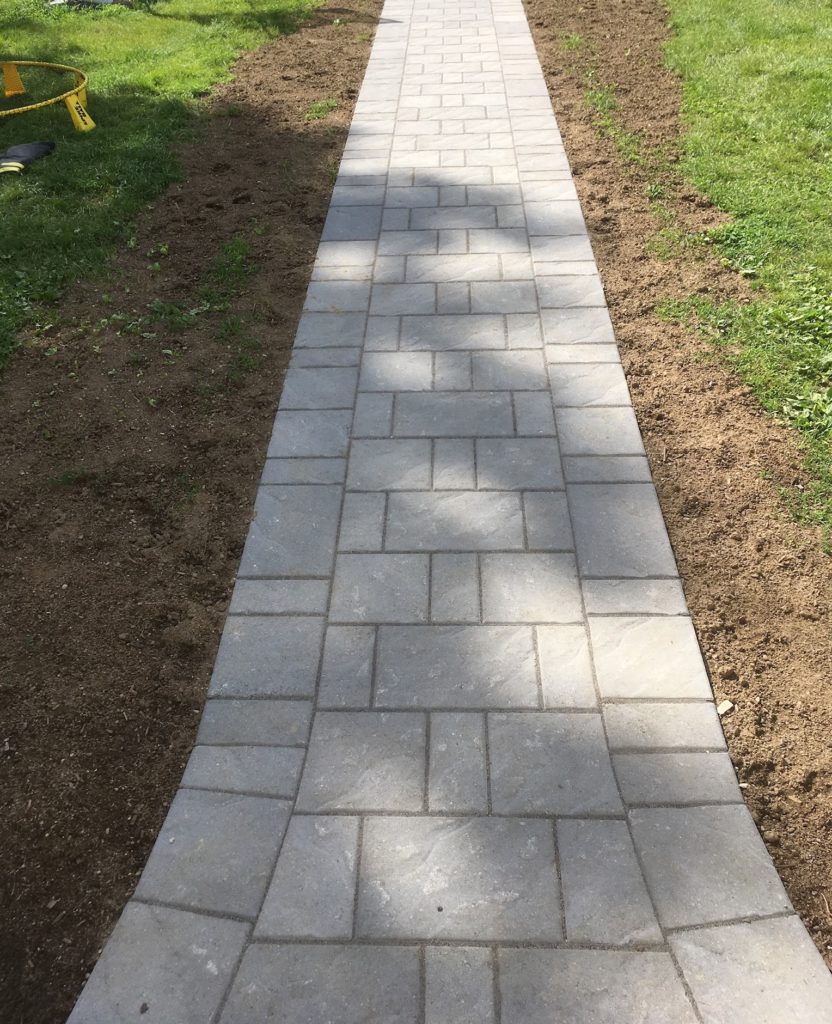 Concrete
Concrete is a cost-effective and versatile material for hardscaping in Maine. It can be stamped and stained to mimic natural stone, making it a popular choice for patios and walkways.
Incorporating Hardscaping into your Landscape Design
When incorporating hardscaping elements into your landscape design, consider the natural surroundings and ensure that the design complements the existing landscape. Also consider the style of your home and choose materials and designs that will enhance its aesthetic appeal.
Planning Your Hardscaping Design
Before you begin your hardscape project, it's essential to plan your design carefully. Start by measuring the space and determining the function of each hardscaping element. Choose a focal point, such as a fire pit or outdoor fireplace, and design around it to create a cohesive and functional outdoor living space. Remember to consider the maintenance requirements and choose materials that are appropriate for Maine's unique climate.
Hardscaping is an essential element in creating a low-maintenance, functional, and beautiful outdoor living space in Maine. With a variety of hardscaping elements and materials available, homeowners can create a unique and personalized design that complements the natural surroundings and enhances the aesthetic appeal of their property. So, if you're planning a backyard makeover to enhance your outdoor living space, consider incorporating hardscaping elements into your landscape design and enjoy your beautiful space all year round.
Explore the possibilities and get started on your hardscape project. Contact us for a free consultation: https://stonesolutionsmaine.com/contact/