Landscape fire features have become increasingly popular in recent months owing to their functionality and ability to add warmth to gardens. If you're designing your landscape, a fire pit should be a priority on your list. With the weather in South Portland moving toward the colder months, wouldn't you enjoy sitting comfortably around an outdoor fire pit? On chilly evenings, you can gather your friends and family under the starry sky and have thoughtful conversations.
Here are a few reasons why you must get a fire pit installed in your backyard:
Year-round enjoyment
While your luscious garden allows you to indulge in the therapeutic activity of planting and caring for your plants during spring and summer, it may sit idle on the coldest nights of the year. However, you can increase your backyard's enjoyment by making a small change: get a fire pit installed so that you can use the beautiful space for stargazing on a chilly evening. And on warmer nights, the fire feature can serve as a centerpiece in your vibrant parties and be used to heat some delicious marshmallows.
Social hot-spot for both big and small spaces
If you think your small backyard can't fit in a functional fire pit, you couldn't be more wrong. Heat or gas burning fire feature can be the focal point in your landscape design, complementing all the other elements. If installed correctly, your fire pit can add a unique appeal to your garden regardless of its size.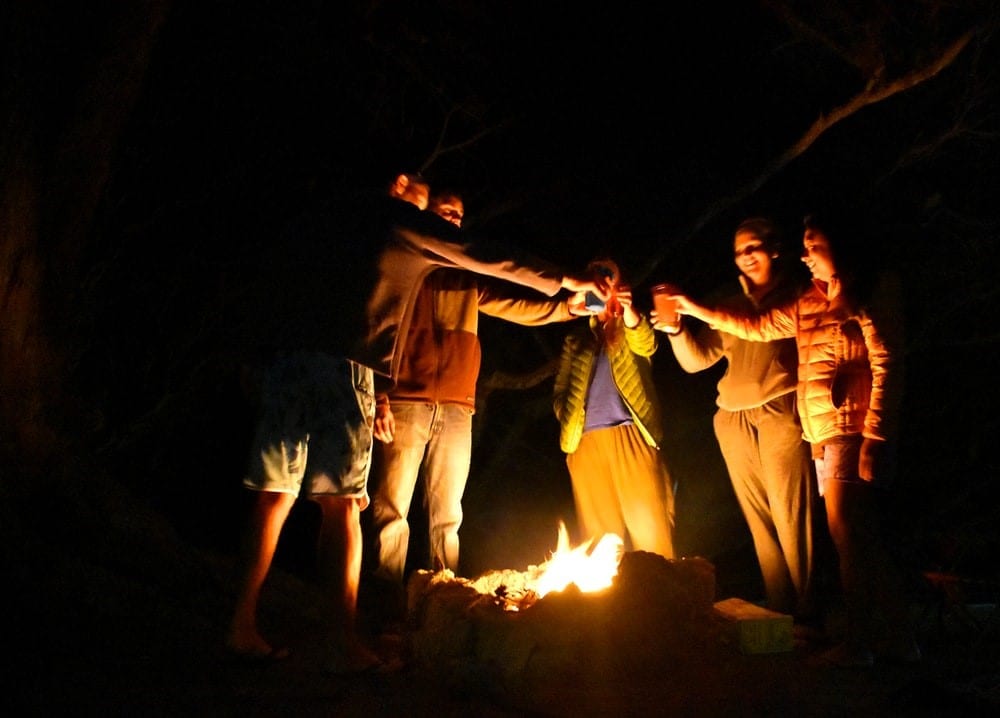 Provide a romantic ambiance
Besides being the center of attention at parties, your outdoor fire space can provide a relaxing environment and set the mood for romantic conversations. On those special nights with your significant other, you can cuddle up in the light of the hypnotic flames and enjoy the intimacy surrounded by nature.
Serve as fantastic kitchens
It's well-established that fire pits can set the mood for any outdoor gather, be it personal or social. However, there's more to their functionality than just being the eye candy. You can use the fireplaces for cooking scrumptious food for your family and friends while enjoying the natural setting.
With the right cooking equipment, you could make a wide range of things, including kebabs, grilled sandwiches, hotdogs, burgers, and so much more! All you need is a little imagination and Stone Solutions Maine's help!
We are a leading landscaping company in South Portland and offer our services across the area. If you want someone reliable and efficient to install your fire pit, reach out to us at 207-210-5133. We offer custom outdoor fire pit installation services at affordable rates.