Investing in a patio is something that pays off in the long run. Not only does it give you a great place for outdoor seating and holding parties, but it also significantly increases your home's value. So, whether you're looking to resell your home for a better price or just want to add great aesthetics to your home, you must upgrade to a new patio.
Here are some reasons why you should upgrade to a new patio.
Increase Your Home's Value
According to a recent study, buyers a well-landscaped home is valued 11.3% higher than a home that's not landscaped. The potential buyers most often see that there's enough outdoor space that's already developed and well-constructed; they don't want to engage in the hassle of building a new patio from scratch. That's why most buyers prefer buying a home that already has one.
Low Maintenance
A new patio won't only extend your home's livable space, but it will also be an extension of your home that's low maintenance. While you may have enjoyed your backyard before, Not having a finished space can make it feel incomplete.
With an upgraded new patio, you can now delight in your new seating area with friends and family over barbecues or stargazing parties; you can spend more time enjoying the outdoors rather than dealing with it.
You Can Build A Patio Now, Use It Later
It's a common belief that you need to have the perfect patio space when you move into a new home. After all, if the patio falls short of that perfect image, then what's the point? The truth is that there is no perfect patio. There's only your patio – full of your personality and touches. You can't really know if you'll like any outdoor space until you've spent time in it; this may include having company over for large gatherings or small get-togethers.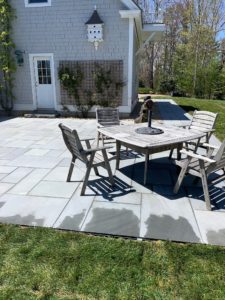 Your New Patio Can Last A Lifetime
It's possible that you're the only person living in your home now. Or maybe you have a full family with you. Whatever your circumstance may be, having space to entertain and have fun is valuable. Laying down a new patio may seem like an expense that would be better put off a couple of years, but this lifetime investment is worth the expense because it truly is an investment.
Some of the most popular materials used to build patios today are stones, slate pavers, and recycled rubber. All these materials are long-lasting and not only look great but are extremely durable.
Improved Energy Efficiency
While many homeowners are choosing to build a new outdoor space, others are building a more energy-efficient indoor one because of all the natural lighting and air. A few months from now, you'll be able to enjoy the outdoors once again with your family and friends! And it's likely that your new outdoor space will be more efficient than what you had before; this could save you money on your electric bill each month.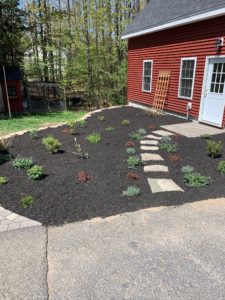 You Can Use Your Patio any time Of the Year, Anywhere In The Home
Your new patio is great year-round, but it's especially enjoyable in the summer months when it's so often neglected at other times of the year due to cold and rain. With a patio cover, you can enjoy an inviting space any time of the year where you can sit with friends and family on warm days or cool nights. During the winter, you can also use the patio as a dry place to store tools, pots, and garden supplies that you're not using now.
You Can Turn Your Patio Into A Space For All Of Your Outdoor Activities
From hosting a barbeque to heading off for an outdoor movie night, you can do so much more with your new patio than with your old outdoor space. Instead of doing the same old thing every night, staying out by the fire with a cup of hot chocolate or glass of wine is the perfect way to change things up.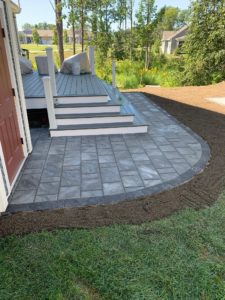 Get Your Patio Upgraded Today By Stone Solutions Maine!
If you want to install a new stone patio, Stone Solutions Maine can help you. Our expert workers allow you to custom build your stone-based patios, from minimalist outdoor seating to a complete outdoor experience that includes stone firepits, pizza ovens, and green work.
We also offer outdoor landscaping, stone veneer installation, masonry services, driveway installation, and gardening landscaping in Saco, ME.
Contact us today to learn more about our services or schedule an appointment.