A garden can vibrate with life, provide an oasis in the middle of a city, and bring you peace. But home gardening does so much more than enhancing the aesthetic appeal of your house. Whether your design incorporates vegetables, flowers, or fruit trees, your garden can help you enjoy a healthier and happier lifestyle.
Check out these benefits of garden landscaping to see how it can help improve your lifestyle!
Reduce Stress 
Gardening may be one of the most beneficial ways to relieve stress because there are few things better than going outdoors and working on personal projects in nature. It is a form of therapeutic exercise, which also helps build self-confidence, encourages creativity, and inspires ingenuity.
Improve the Value of Your Home 
Gardening doesn't have to mean a large investment or a big yard to make it worthwhile. It can be as simple as producing a vegetable from seeds to your kitchen table. In this way, you can get money back on the food that you produce, and at the same time, you become more self-sufficient and less reliant on grocery store sales.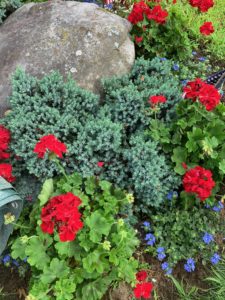 Begin an Adventure 
Gardening inspires you to explore nature, learn new things and develop new skills. It gives you a chance to immerse yourself in the world of plants and discover how they grow, behave, and change through time. Gardening also can be a great way to enjoy fresh fruits and vegetables and other products that you may never have tried before, leading to new adventures in the kitchen.
Emergency Preparedness 
Gardening can encourage food preservation by helping you grow food or create a microclimate such as a small green house. This makes it possible to grow your food in every season quickly after an emergency occurs. It can provide a base for different kinds of seeds, store excess winter supplies of grains such as rice and freeze-dried foods that can be used during future emergencies.
Improve Health 
Gardening can be very therapeutic. It helps to condition your body and increase your metabolism, reduce stress, promote good digestion, and even boost the immune system. Gardening also can improve your overall health by improving nutrition and reducing the stress in your life if you are gardening full time.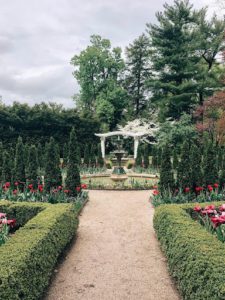 Help the Environment 
Gardening is one of the best ways to help develop fertile soil with better management, aeration, composting of waste, etc. Using less water helps you conserve resources that are limited in some areas of the world while making products that are healthier for you.
One of the greatest problems plaguing planet earth today is pollution. Although we may not be able to see it or smell it all of the time, we can feel it when the air quality is poor, and we notice the negative effects of air pollution on our health. Unfortunately, with such a large number of people living in the modern world, the level of pollution is increasing by the day. However, many people don't realize that they can help reduce this pollution simply by growing and maintaining their own home garden.
Enhance Curb Appeal
Gardening can help to make your neighborhood look better by creating a more appealing outdoor living space. It can help improve curb appeal, increase light in your yard with flowers, plants, and trees, reduce the number of garden pests by providing natural barriers, provide privacy screening for homes through screening plants, increase air circulation and provide a place that is fun for you and all of your neighbors to enjoy.
Greater Self-Discipline 
Gardening is hard work but will yield greater results in the future. You'll learn how to better apply your energy and attention to more challenging tasks which require greater concentration. A benefit of this greater concentration is that you may even gain a higher level of self-discipline.
Enjoy the Season 
Gardening helps you become more in tune with the seasons and helps you enjoy each one of them, such as eating certain foods and planting certain types of seeds at certain times. By understanding the season, you may develop a deeper appreciation for nature and its distinctive characters.
Developing Skills 
Gardening is a great way to learn new skills that will help you throughout your life and career. It can help improve your coordination, agility, strength, and flexibility. 
If you're looking for professional garden landscaping services in Saco, look no further. At Stone Solutions Maine, our highly trained experts know how to take care of outdoor gardening needs. 
We're one of the best landscaping services in Maine. Our services also include the installation of stonewalls and veneers, outdoor firepit and fireplace building, and more. We offer our services across South Portland, Freeport, Falmouth, Scarborough, Cape Elizabeth, Yarmouth, Arundel,and Cumberland
Contact us today to upgrade your outdoor space.