Home renovation projects are well thought through decisions that house owners make after considering many factors. It may be possible that your budget and the time at which the project is initiated matter the most to you, however, there is a list of things that you cannot ignore. The first and most important question to ask yourself before starting a project is who you should hire for the job and how to select an efficient vendor?
From customized outdoor landscaping to basic masonry service, a project vendor should be someone who helps you from step one to the end. It should also be someone who has a team of professionals on board to ensure that whatever your requirement is, the job is done perfectly, and no aspect of your satisfaction is left uncared.
Experience and Expertise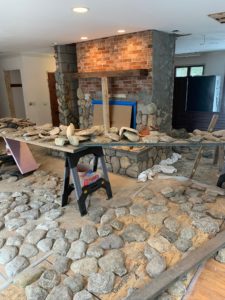 A masonry vendor may claim that they have been in the industry for many years. However, it does not guarantee that they will be the right fit for the kind of job you want. Stone veneer, hardscaping, and landscaping are all different kinds of masonry jobs that require a different set of skills. Either your vendor should have different teams of professionals to carry out the tasks, or you can ask them about their area of expertise.
Doing so will help you decide whether it's the right person for your job or you need to continue your search. 
Certifications
Most masonry services are registered with the Mason Contractors of America Association or another reputable body. Before hiring a project vendor, ask them to share their certifications and training details with you. In addition, check the licenses your vendor has to make sure that you're not leaving your home into the hands of an amateur.
Credibility and References
As is the case with certifications, a professional mason or project vendor will have plenty of references to prove his credibility. Don't just pick the first name that appears on your Google search result. Instead, look around for masonry services that have served your neighbors in the past or your friends. Ask them to recommend a reliable service or ask the vendor you approach to provide you with references of past customers.
Quality of Work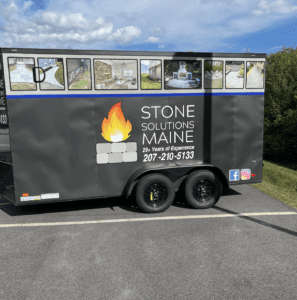 This is related to references as you will need to ask your masonry vendor to show you pictures of their past work. This way you will be able to judge their quality of work and the finishing of their projects. Needless to say, a vendor who seems wary of sharing pictures is shady, and you should beware of them.
Reputation
Once your vendor shares their past client's references, follow the lead. Speak to the people who have hired your potential mason's service and ask them the following questions
Was the vendor punctual?

Were they dedicated?

Did they fulfill the commitments made prior to the project?

Were they professional and courteous?

Were they available for after services?

Did they follow the given timeline?

Did they provide any written guarantees? 

Did the clients have any complaints? 
All these questions will help you decide on whether the said vendor is right for you or not. It will then help you proceed to the next stage of the project as you finalize the terms and work with the vendor. 
Price
The first thing you may ask your vendor now is the price for your required project. You may want to get the lowest possible prices, but beware that too low a price (in contrast to the market) is also a red flag you need to stay cautious of. 
A credible masonry service will provide you with an estimate based on the material, labor, and service charges. If a vendor gives you a very low-cost estimate, you should look into it before accepting anything. Chances are, the vendor is scamming you and wants to lure you with prices that are too good to be true and leave a poor or unfinished job.
Written Agreements
One of the last things before finalizing a project vendor is to request them for a written agreement. In this agreement, you and the vendor can decide on the terms to be added, including the payment schedule, guarantees, timelines, and other conditions in case of unexpected circumstances. 
Make the Right Call
By keeping these selection criteria in your mind when you are looking for the next project vendor, you can save yourself from a lot of trouble. If you need masonry services in Southern Maine, you can reach out to us at Stone Solutions Maine for all your mason needs. Whether you need a custom paver built or a driveway installation, we can do it all with perfection.