The concept of hardscaping goes beyond the gravel and river rock used to keep soil from eroding. Everything that isn't a living part of your landscape, including fire and water elements, swimming pools, and sculptures, is a part of hardscaping while the living bits make up the soft features of your landscape. The most attractive outdoor hardscaping features provide a separate space to offer relaxation and comfort to your family and visitors.
Spaces such as an outdoor kitchen and Zen gardens are among these popular hardscaping choices. Here are some other hardscaping projects that can boost your home value:
Canopy covered patios
A concrete paver patio covered with an awning or canopy makes for a comfortable outdoor living space where you can spend quality time with your loved ones. It can also drastically improve your home's value. According to research, installing hardscaping features such as patios and decks have a variable return on investment, upping the resale value between 30 to 73 percent. However, if you ever decide to install a patio, make sure it's covered so that you could use it during adverse weather conditions.
Water features
The therapeutic effect of watching the water dance in a voguish fountain can prove to be highly beneficial for your wellbeing. If you love water but can't afford a full-size pool, low-cost water features in your backyard can be your sanctuary. The ROI on water features is also significant and can improve your home's real estate value. Water features can also have function benefits in addition to the aesthetic appeal and help improve your green garden's health.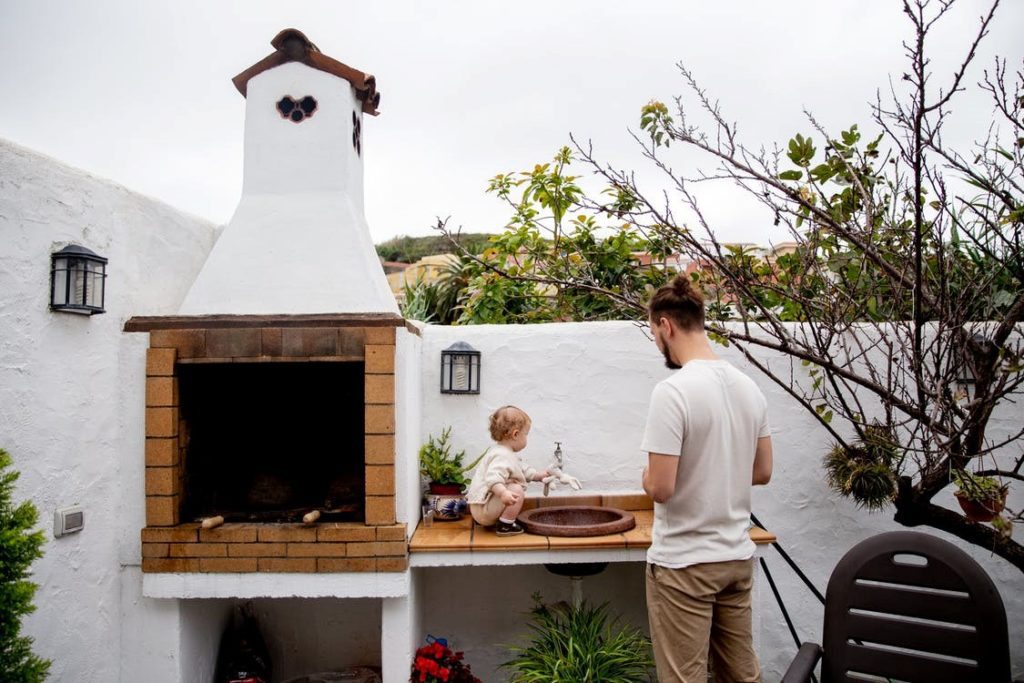 Outdoor lighting
If you don't want to go all out with a patio or a pool, convenient and easy-to-install hardscape features such as outdoor lighting can have a significant impact on your home's curb appeal. It can make the yard and driveway more navigable during dark hours and reduce fall or slip hazards. Outdoor lighting can enhance your home's security and give you a more secure feeling. The ROI on outdoor lighting is a whopping 50%, which means that you won't regret getting these shiny outfits installed at your property.
Fire pits
With an astonishing ROI of 100-200 percent, fire pits are an incredible addition to improving your outdoor living space's warmth and leisure. Add a small fridge near your fire pit, and it can become a full-scale outdoor kitchen. Invite your friends over for a heartfelt lunch and enjoy some steamy kebabs in your garden's comfort.
If you're looking for reliable and efficient hardscaping contractors in Maine, reach our team at Stone Solutions Maine. We offer masonry services along with an outdoor kitchen and patio installation at affordable rates.