For centuries, stone walls have been constructed to secure boundaries and protect properties from hillside erosion. But today, stone walls aren't just utilized for their functional benefits; they are widely used by homeowners and commercial property owners to beautify their landscapes.
Imported and local stones are combined with various colorful perennials and annuals to enhance the aesthetic appeal of lawns. Stone walls can also be incorporated in more than a few hardscaping features, such as fireplaces, fire pits, patios, and seating areas, to enhance an outdoor space's aesthetic.
Here are some ways in which you can add functionality and beauty to your landscape by incorporating a stone wall.
Terracing and Retaining
If your house is constructed on a slope, a professionally designed and well-built stone wall is your best ally in creating a livable and beautiful landscape. A stone retaining wall can make for the perfect terrace to prevent slope erosion.
It will also provide a structure that you can utilize to create an additional sitting area or garden. However, it's best to hire a professional hardscaping service in Saco for sound design, solid engineering, and guaranteed durability when it comes to constructing retaining walls.
Adding Definition
One of the most basic uses of stone walls is to create 3D boundaries. A short, heightened stone wall can be an aesthetic boundary for a sitting area surrounding a fire pit or a porch outside your home.
On a larger scale, a stone wall can be used to outline and add definition to multiple areas within your landscape, such as fireplaces, planters, wall benches, etc.
Creating a Vertical Garden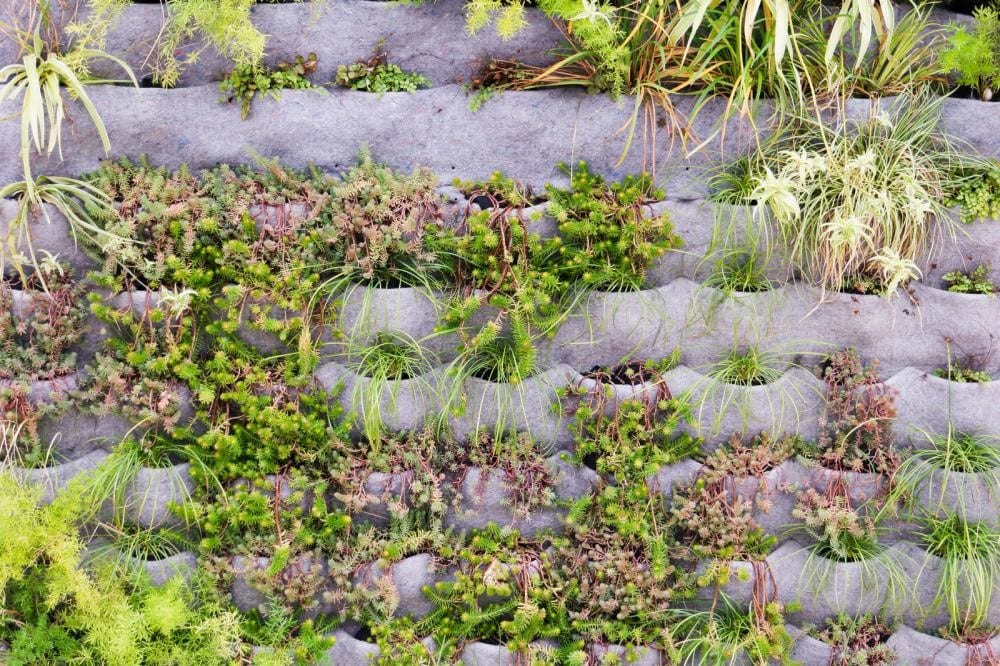 Stone walls aren't only supposed to be all about rocks. You can add a variety of flora and fauna to your stone walls to make them a part of your landscaping project. If your stone wall faces the sun, you can add perennials that thrive in heat and sunlight, such as moss pink, rosemary, stone cress, candytuft, bellflower, columbine, etc. If your wall is under shade, you can add houseleek, creeping jenny, saxifrage, and primrose. However, you decide to adjourn your stone wall; it's best to seek professional assistance for best results.
If you plan to add a stone wall or veneer to your outdoor space, get in touch with our team at Stone Solutions Maine for expert stone veneer installations in Saco. In addition to stone wall installation, we offer a range of landscaping services and hardscaping services in Saco, including patio installation, driveway installation, custom paver driveways, custom outdoor fire pit installation, and walkway design services in Saco.
Contact us for more information or to schedule an appointment.