One of the most common home maintenance tasks is renovating your house's exterior. You can give your property a fresh and new look by adding a coat of paint or installing new siding and windows. However, much like other tasks, this can be time-consuming and potentially expensive. But fortunately, several home improvements can be made with little or no budget. 
We've got you a list of some of the most important and useful home upgrades.
New Windows & Doors
Installing new windows and doors has been identified as some of the biggest home enhancement projects in recent years. These are among the many simple upgrades to undertake without splashing out on expensive materials or hiring professionals. With a little bit of research and DIY know-how, you can successfully transform your home's appearance with a new door or window. This can be hugely liberating and give you the chance to spruce up your home on a budget.
Repairing the Gutters
If your gutters are damaged or simply not working as well as they should, it is important to deal with this issue as soon as possible. Aside from the fact that mold and mildew can form in overgrown gutters, they may also leak and damage your home's interior walls. If you don't deal with faulty gutters promptly, it could cost you a fortune in repairs.
Paint Your Home's Exterior
Regardless of the style of your house, you must paint it regularly to give it a fresh new look and to save on materials. This can be an especially important investment in summer when homeowners are challenged with boiling temperatures. For homeowners who have not previously painted their homes, painting the exterior is also a way to ensure that their home looks exactly how they want it to.
Fix Leaks and Repairs
If you live in an area prone to heavy rainfall, leaks and other water damage can be very damaging to your home's interior and exterior. If you spot any leaks, you must repair these as soon as possible. The cost of this can quickly mount up if left ignored. In addition to this, all leaks also need to be sealed so that water does not cause damage to your house in the future.
Install Outdoor LED Light Bulbs
Not only are LED lighting fixtures more environmentally friendly and brighter than fluorescent bulbs, but they also consume far less energy and are therefore substantially cheaper. Installing these lights will save you money on your electricity bill and give your house a much fresher and aesthetic post-evening look.
Outdoor landscaping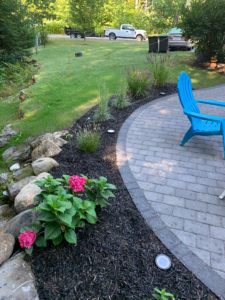 Improving the outdoor landscaping of your home can be a great way to increase the value of your property as well as improve its aesthetic appeal. Keep in mind that landscaping is often a costly investment. 
If you already have some outdoor areas that need attention, it's better to invest in these areas before creating a whole new design for your home. You'll also find it easier and cheaper to maintain if you invest in only certain sections at a time, rather than going all out from the start with designs for your entire yard.
Outdoor gardening
If you have a green thumb and enjoy gardening, a great way to improve your home's appearance is to invest in some hardy plants for your outdoor spaces. Even if you'll be investing in landscaping in the future, you can still make small changes to your exterior areas by planting some flowers or other plants that are easy to maintain.
Install a new patio
Installing a patio is an excellent investment that can add a lot to the functionality and appearance of your home, especially during the summer. It's a great way to add extra seating to your home while keeping it free from the elements so that your furniture will remain protected.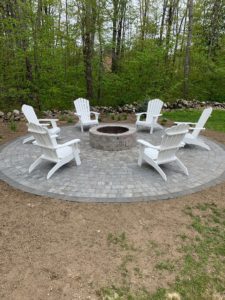 Add a Barbecue or Grill
Outdoor barbecues and grills can add more value to the space around your patio than you might think. After all, those days of cooking outside are prime for entertaining guests! Not only will this give you more room for everything you need on the patio, but it'll also contribute to the overall look of the outdoor area.
Add a Deck or Patio Furniture
If you're looking for an easy way to add personality and functionality to your patio, then consider adding deck or patio furniture! These pieces have been designed with functionality in mind so that they can be used like chairs, tables, barstools, benches, etc., in your backyard. 
These pieces come in a variety of designs and colors, so there are many options available if you're looking to add a little style to your patio without investing too much money.
If you're looking to upgrade your home's outdoor space in Maine, we can help you. At Stone Solutions Maine, we offer a range of outdoor landscaping services, including stone veneer installation, outdoor fireplace installation, gardening landscaping, driveway installation, and much more.
Contact us today to learn more about our services!