Hi, I'm Rob Howard and if you're reading this, there's a chance you're considering Stone Solutions Maine for a home improvement project. I've been lucky enough to work with hundreds of clients over my 30 years in the business and I'm proud of the reputation and relationships I've built along the way. 
From the first meeting on, I take pride in caring for your property, family, pets, and budget as if they were my own. And please don't just take my word for it: If you know any of my past customers, I encourage you to ask them about my work and I also suggest that you read my reviews on Google. We're all about transparency at Stone Solutions, so here are a couple of other things I think you should know about me and the team.
I'm Old School When it Comes to Customer Service
.
I started Stone Solutions Maine because I was so unhappy with how the last company I worked for went about its business. There was so little regard for the quality of products and how people were treated. I'm the kind of guy who can't sleep at night if a job isn't done right, and I decided I could never again work for a company that didn't feel the same. 
People often tell me how they tried contacting other businesses first and couldn't even get a callback. It's a common complaint in the field, but not one you'll have to worry about with me. If I'm already booked up and can't take your job, I will always let you know — and I'll happily share referrals for other good companies if you're interested. And if you ever need to call back because of a problem with a finished project (which I promise is rare!), we'll answer the call and be back as soon as we can.
I'm Versatile and Creative.
On any given week I may work on a patio, indoor veneer walls, a staircase project, or a walkway. Browse the pages of my services section to get a sense of my range. I've been asked which types of jobs I like to work on best. It's a tough call, but I do love the creative challenge that sometimes comes with an outdoor fireplace project. There's an artistry involved in the design and construction of not just the fireplace, but the surrounding features that help build the ambiance of the gathering area.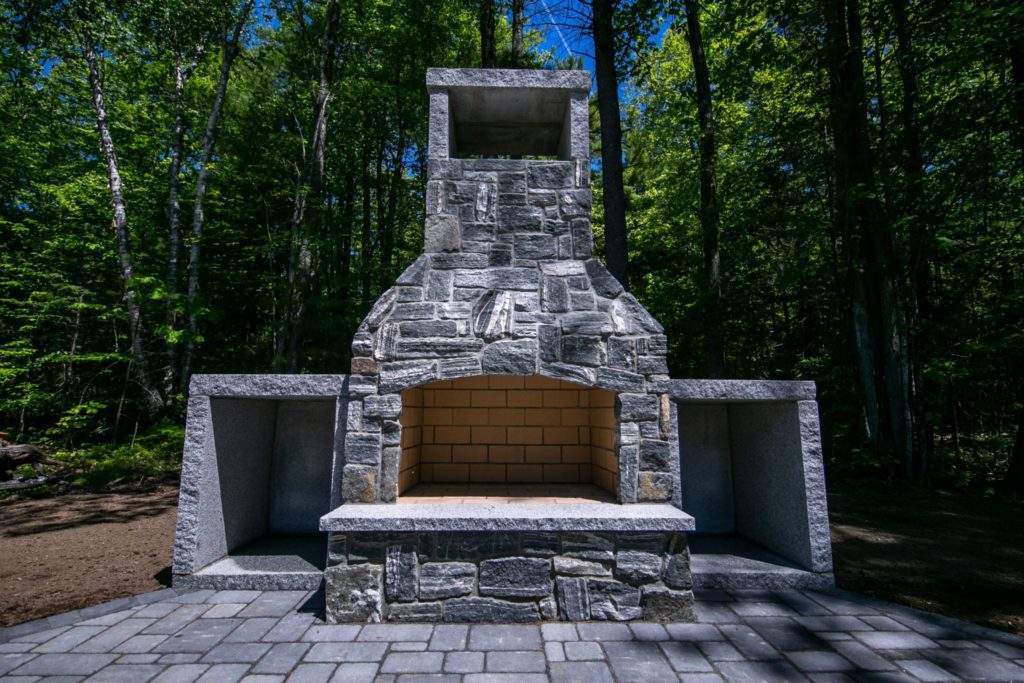 A project that I loved working on featured a natural stone outdoor fireplace inlaid with brick and flanked by two granite boxes designed to store wood. The fireplace sits on top of an oval paver patio with custom-built granite bench seating on its perimeter. To counter the natural swampiness of the terrain, I used crushed stone to prep the ground and build a pretty pathway to the area. 
You Won't Find Anyone Who Produces Such Quality Work at My Price.
You can find less expensive masonry companies in the area, and if that's your top priority, I get it. I would only caution that sometimes the "cheapest" option winds up costing you more in the end. Unfortunately, we get a fair number of calls from customers asking us to fix others' subpar work. It's not always simple Sometimes there's no other choice but to rip out all of the stone and start over. 
I often tell people, 90 percent of the work in masonry is in the prep — the below-ground work you never see or think about. Anybody can do window dressing work on top of the ground and walk away from the job with it looking great.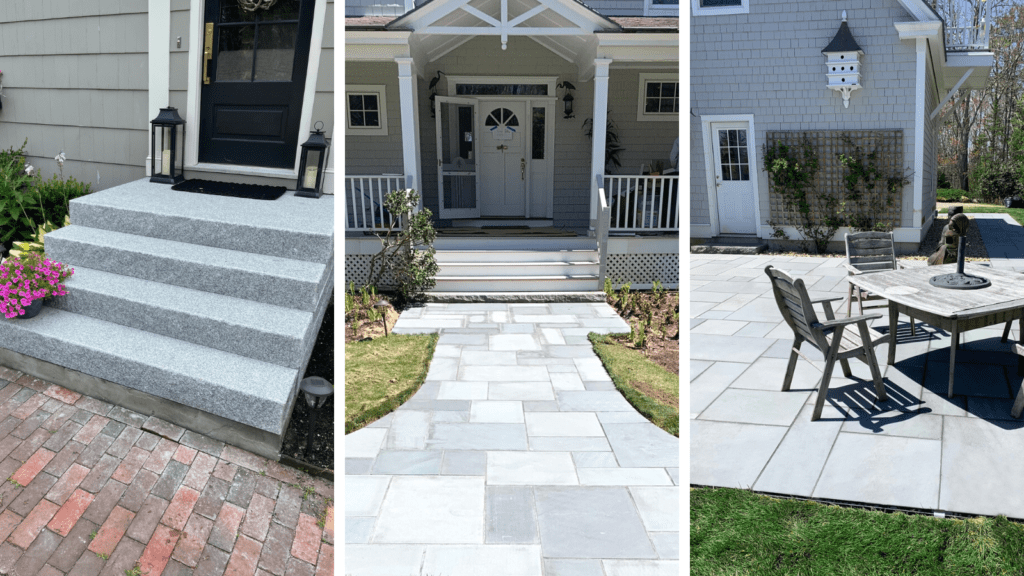 But a year later it could be destroyed because the real work wasn't properly done in the ground. Maine has a moist climate and the ground naturally shifts. Even well-done projects can degrade over 10, 20, or 30 years. I'm happy to say I have a lot of projects that still look perfect decades later. You can fight against the elements if you do it right. That's what three decades of experience and my pride in the job will get you.
I Bring My Personal Passions to My Work
. 
I spend my all-too-few hours of spare time enjoying nature, yoga, tapping, meditating, eating healthy, and pursuing holistic wellness. I had a conversation with my wife recently about how I can incorporate these sources of positivity in my work, and she made a great observation: I've been doing it more than I realized through my interactions with customers. I also care deeply about the environment and choose to use natural materials and green building practices whenever possible. I contribute my time and funding to charitable organizations dedicated to issues I care about, including organic food movement and animal welfare.

I'm a Lifelong Mainer
.
I was born in Portland and grew up in South Portland, where I attended high school with my wife. To this day, most of my work is in the coastal/southern Maine towns I've enjoyed since my childhood – great places like Kennebunk, Scarborough, Falmouth, Old Orchard Beach, and Freeport. Today we're building our dream home on a quiet 5-acre property in New Gloucester, where we can grow our own food and enjoy the small-town charm. I have a lifetime's understanding of the challenges and rewards of building and creating in our climate and would love the opportunity to create a special, functional place for you where you will make memories with family and friends to last a lifetime.
Thanks for taking the time to learn about me! Follow Stone Solutions Maine on Facebook, Instagram, or join our email list for links to future blogs.