Derived from Buddhist, Taoist, and Shinto philosophies, Japanese landscaping principles strive to stimulate peace and beauty in every outdoor space. It is an awe-striking combination of water, plants, stones, lanterns, bridges, and living flowers, also known as carps. All of these are paired with simplistic designs to transform landscapes into serene retreats.
If you're looking to add beauty to your landscape, take inspiration from these Japanese garden designs.
Create a Beautiful Entrance
Make your entrance clean and calming with an attractive arbor and natural bamboo fencing. You can also grow bamboo plants to add more aesthetic appeal to your yard. Bamboo plants don't take long to grow, and they will speak to the efforts you put into making your landscape really stand out.
Add a Water Feature
One of the main components of Japanese garden aesthetics is a water feature. You can choose from many options when it comes to adding a water feature to your residential landscape. You could go with a small pond, waterfall, water fountain, or a water stream.
An ideal combination is a small pond surrounded with moss-covered rocks, plants (preferably Japanese blood grass, Papyrus, ornamental grasses, and groundcovers), and bamboo fountains. For more detail and a unique Asian feel, add Japanese fish to the pond and illuminate the space with a stone pagoda lantern.
Add Lanterns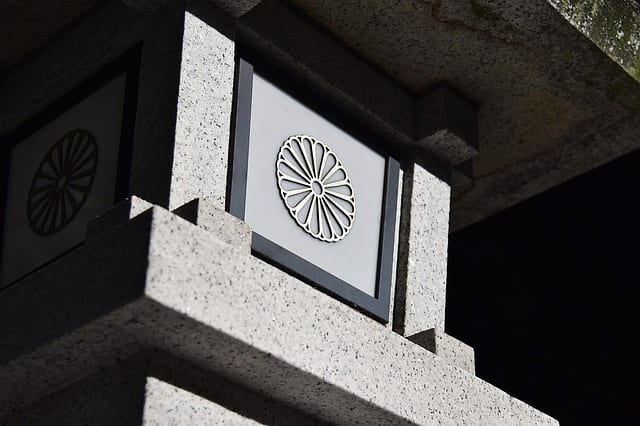 If you were worrying about nighttime lighting for your outdoor landscape, the Japanese garden design is the right option for you. Lanterns are an essential element in gorgeous Japanese garden layouts.
Introduced to show visitors and guests the way during celebrations and tea ceremonies, lanterns are also considered a source of wit and knowledge. If you want to give your landscape an authentic Japanese feel, add a snow lantern, or Yukimi-gata lantern, to your stoned wall, hang it on your porch, or place it beside it water to add an architectural element to your outdoor space.
If you want to boost the aesthetic appeal and look of your outdoor, get in touch with the landscaping design experts at Stone Solutions Maine. We offer a range of landscaping services and hardscaping services in Saco, including patio installation, driveway installation, stone veneer installation, custom paver driveways, and walkway design services.
Contact us for more information or to schedule an appointment.