There's nothing more comforting than sitting next to a warm fireplace, cuddled in your soft blanket all by yourself or with a loved one on a chilly evening. Whether it's an outdoor fire pit or an indoor fireplace, it will always bring you the peace and warmth you've been longing for.
So, if you're planning to install a new fireplace inside your home or upgrade your old one, here are some beautiful designs that our fireplace design professionals at Stone Solution Maine put together. From contemporary marble details to traditional brickwork, these fireplaces will take your home's ambiance to a whole new level.
Stone fireplace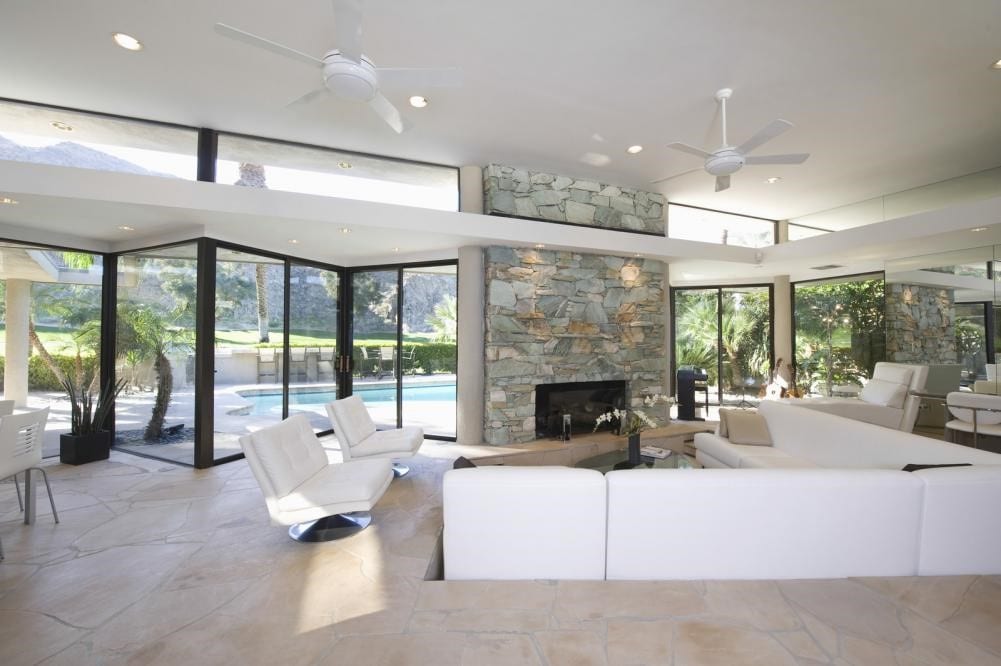 Stone is one of the most commonly used materials for indoor fireplaces because of its durability. Before central heating systems became commonplace, stone fireplaces were used to keep households warm all day long.
But stone isn't just ideal because of its ability to withstand heat for long periods; it is also popular among homeowners due to its customizability and classic feel. You might assume that stone fireplaces are just brickwork, but now they come in a wide variety of styles—from sleek marbles, attractive lighting, and carvings—just like the grey marble stone fireplace shown in the above image.
Wooden Fireplace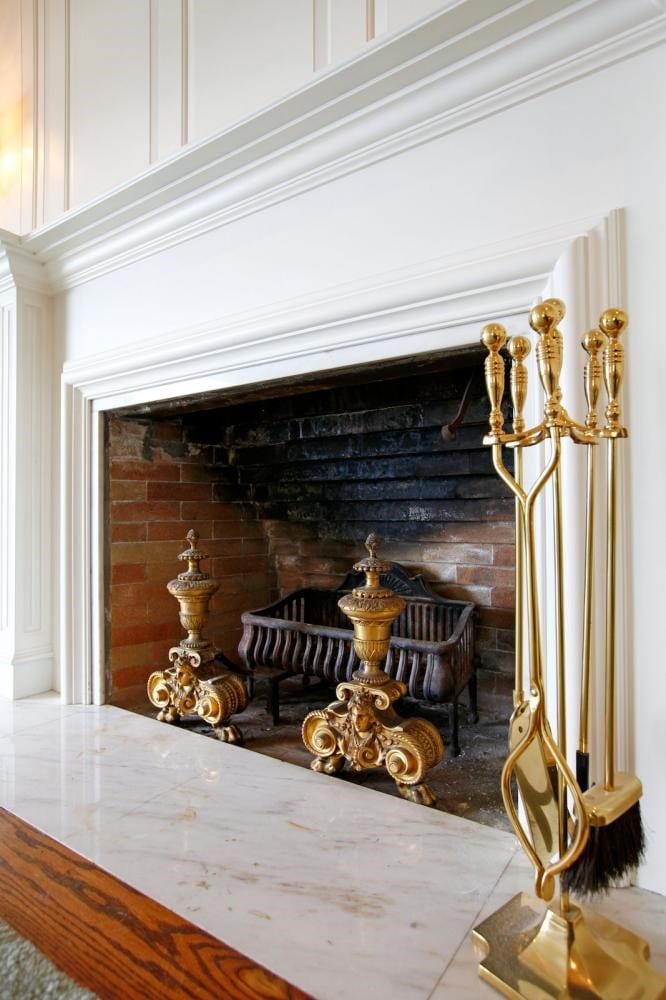 Wood is another popular material for indoor fireplaces. It instills your home with comfort, warmth, and elegance when built with a mantel. In the above image, the wooden fireplace features a white mantel with antique golden inserts for a retro effect.
Wooden fireplaces are an ideal choice if you have a thing for artistic carvings of different designs and patterns. You can make them more functional by adding art displays or decorative shelves into the wooden frames. For the best look, consider customizing the color of your wooden fireplace and mantel in synchronization with the cabinetry, furniture, and walls of your space.
If you're looking to bring an elegant fireplace into your home, get in touch with Stone Solutions Maine. We aren't only trusted for installing top-quality indoor fireplaces and custom outdoor fire pits in Saco; we are also reputed for our superior quality landscaping and hardscaping services in Saco. Our services include patio installation, driveway installation, stone veneer installation, custom paver driveways, walkway design services in Saco, and more.
You can also take a look at our past projects and successful results. Contact us today for more information or to schedule an appointment.