Selling a house can be quite stressful for most homeowners. 
Set the price too high, and you'll chase away prospective buyers. But if you set it too low, you'll suffer a loss that will make you toss and turn at night! 
Making repairs for the sake of getting a good price may even make you wonder whether you should also renovate or remodel the place. Should you add a fireplace in the living room or an outdoor fire pit in the yard? Should you add a swimming pool to the property or call a landscape service to makeover the backyard? These are all valid concerns. 
Reselling a house isn't just a big decision but a big undertaking. So let's discuss what you should and shouldn't do to make your house an attractive investment for potential buyers.
DOs
Use the Space
Try to create a big space that seems welcoming to the visitors and offers a homely appeal to any interested buyer. 
Make sure the place looks well kept up, clean, and bright. This shows buyers that they are making the right investment that requires minimal repairs. No one wants a fixer-upper, especially if they're willing to put down a hefty downpayment for the property. 
Generally, buyers look for a place that's ready to redecorate and move into.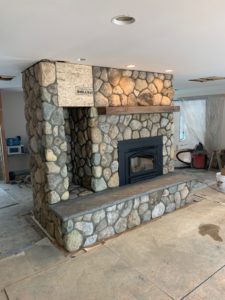 Make Cosmetic Repairs
Make a list of repairs that are needed around the house, that might drive down the price. 
Schedule time to fix one item on the list each weekend. These are small superficial repairs, like repainting the walls, replacing the faucets and light fixtures, or replacing the garage door. All are things that savvy homeowners do now and again to keep their property's value up. 
These repairs will give your house a low-cost, low-effort, and a highly effective facelift. And all these new aesthetic additions will make a great first impression.
Ensure Upkeep and Upgrades in the Yard
After the house, consider sprucing up the yard. Consider redoing the backyard to enhance its look and appeal. Getting a new back porch, deck or patio set is a good investment to make. Moreover, you can install an outdoor fire pit to improve your house's financial and aesthetic value.
And if you already have such amenities, make sure to repair any damaged wood, brick and metal fittings. Refinish and polish any old surfaces to appeal to buyers with a relaxing outdoor-living lifestyle.
You should also consider getting your driveway repaved, or having one installed if you don't have a paved driveway already.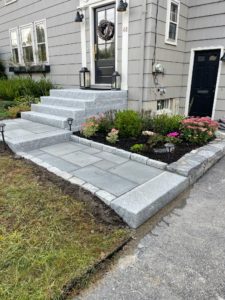 Kitchen 
If your kitchen doesn't look clean and functional, an uplift is just what it needs. You don't need to go all out here. Invest in brand new woodwork, pristine countertops, and a neutral color palette to bring together the whole look. 
If you want to splurge a bit, new floors and cabinets will get you a better price.
DON'Ts
Resist the Coming Change 
Once you've decided to sell the house, be ready to say your goodbyes. 
Just because you like the living room in a particular color doesn't mean other people will too. Repaint it with a neutral color like white or sand. If the color you like makes the room come alive, then leave it on one feature wall and repaint the rest. This invites buyers to start imagining life in their new house. 
So, let go before you plan any new changes. 
Renovate
Try not to make a big investment like renovations to get a better price. You aren't just selling a house, you're also buying one. So don't take on the added stress with overly ambitious plans.
Add-on New Things 
It may seem good on paper to add a swimming pool or a hot tub to the property to get a better offer; however, it might not appeal to potential buyers. In fact, some people are put off by the maintenance costs of keeping such amenities. 
This may leave you with a huge expense that you may not recover at all.
Final Thoughts
Real estate has always been a volatile market for buyers and sellers alike, depending on the times. And you never know what a potential buyer may like or dislike in your house. Plan any house repair and renovation projects that have a high ROI and bring in more profit for you. 
Steer away from costly renovations that are too costly to maintain or drive away potential buyers.
Try to keep this in mind before you list the house. These things will help you get as many potential buyers as possible.
Even with the market relaxing for real estate, you must address all home repair and installation concerns you or the potential buyer may have. 
If you want to increase your property's value, call us at Stone Solutions Maine for an outdoor fireplace or a driveway installation. We are located in Saco, South Portland, or Cape Elizabeth, and provide driveway installation and landscaping services. Whether it be your old house or the new one, we will help you make it a home!