Outdoor landscaping can enhance the aesthetics of your home. Not only does it add value to your property, but it also provides you with a great place to hold family gatherings and dinners. Hence, before you choose a landscaping service, you must ensure you're hiring the experts. Otherwise, a bad landscaper could ruin the look of your home.
Here are some things to consider when hiring the landscaping service.
1. Quality of Work, Not Price
You'll almost always get what you pay for, so you need to decide if you want to shell out more money for a better quality service than settle for someone who does it on a cheap budget. It might be tempting to just go with the lowest bid, but often that means that you'll get poor value overall. If it means paying a little extra, then it could be worth your while in the long term!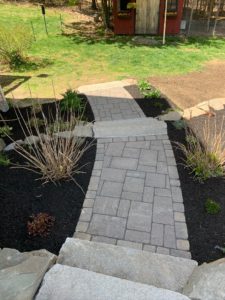 2. A Large Pool of Available Workers
You need to make sure you can count on the landscaping service to provide enough workers when they're needed. If you're planning for some major landscaping, then you might want to hire someone who has plenty of workers on call, just in case one of them is sick or has to deal with an emergency.
3. Consider the Referrals 
There are several sources of reliable landscaping services in Maine, so if you don't know anyone who has recommended a company before, then you should look at some online reviews. Pay attention to what people say about the landscapers and the work that they did. If customers are happy, then you can be sure that it is a reliable service!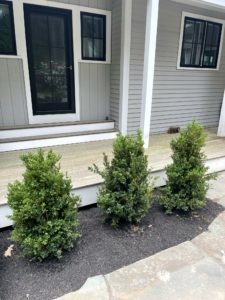 4. Check The Company's Track Record
You'll also want to find out how long the landscaping service has been in business.  Check for any complaints or legal issues that have been filed against them. You need to know if the company is a scam or not! If they have a good reputation, then you can trust them to do a great job for you too.
5. Ask The Right Questions
It's important to know what the landscaping service will do for you. You should ask them to provide a full list of what they're going to do for you, and you should be sure that it's something that you want to be done. Talk to them about any hidden or additional costs.
6. Make Sure To Get Everything In Writing
You need to make sure that you get written assurance that everything will be done on time and within budget. It is important to put everything in writing, including the things that you talked about with them on the telephone or via email, so make sure to get something in writing every time you agree with them.
7. Check Their License and Insurance
There are some requirements for all Maine landscaping services, which means it is important to make sure they are licensed for business and insured for any possible mishaps while they are working in your home or business.
8. Ask for A Sample!
You should also make sure that they can provide examples of work done by emailing you some photos of previous work (if they have any). This will give you a good idea of what to expect and the quality of their work. If you're not satisfied with what you see in the samples, you can go for another contractor who has done similar projects with greater finesse.
9. Measure Twice and Cut Once
One of the most important things to know before hiring a landscaping service is that you must be sure about what needs to be done on your property. Many people will assume that they will just hire them and then let them do whatever they want, which is a mistake.
Get Professional Landscaping Services
If you're looking for professional landscaping services in Saco, we can help you. At Stone Solutions Maine, our highly trained experts know how to take care of your outdoor landscaping needs. 
We're one of the best landscaping services in Maine and ensure that our customers are completely satisfied with the result. The company's founder and the master stonemason, Rob Howard, has been in the industry for more than 25 years. He loves building places that create a great first impression, and he ensures that top-quality material is used in every project. 
Our services also include the installation of stonewalls and veneers, outdoor firepit and fireplace building, and more. We offer our services across South Portland, Freeport, Falmouth, Scarborough, Cape Elizabeth, Yarmouth, Arundel, and Cumberland
Contact us today to upgrade your outdoor space.