​
"Don't judge a book by its cover."
We have all heard this saying, and most of us live by it. However, this life lesson doesn't apply to the curb appeal of your home. A potential buyer will judge your home based on how it looks on the outside. If your outdoor space is unkempt, most buyers won't even bother to take a full house tour. But an appealing landscape isn't only imperative when you're planning to sell your home. Even if you aren't looking to list your home on the market, it's a good idea to keep your outdoor space in good shape for yourself, your family, and your guests.
Here are three easy ways to enhance your home's curb appeal and improve its value.
Work on Your Landscape
If you want to increase the curb appeal of your home, work on its landscape. Increase the number and variety of trees and plants in your yard to add the colors. It's best to hire a professional landscaping service like Stone Solutions Maine in South Portland. Our team is happy to help with the type of plants you should grow in your yard, depending on the climatic and soil conditions of where you are located. You can choose to go with a vertical garden, raised garden, or planter boxes if your yard is smaller. Start exploring landscape ideas here.
Add Hardscape Features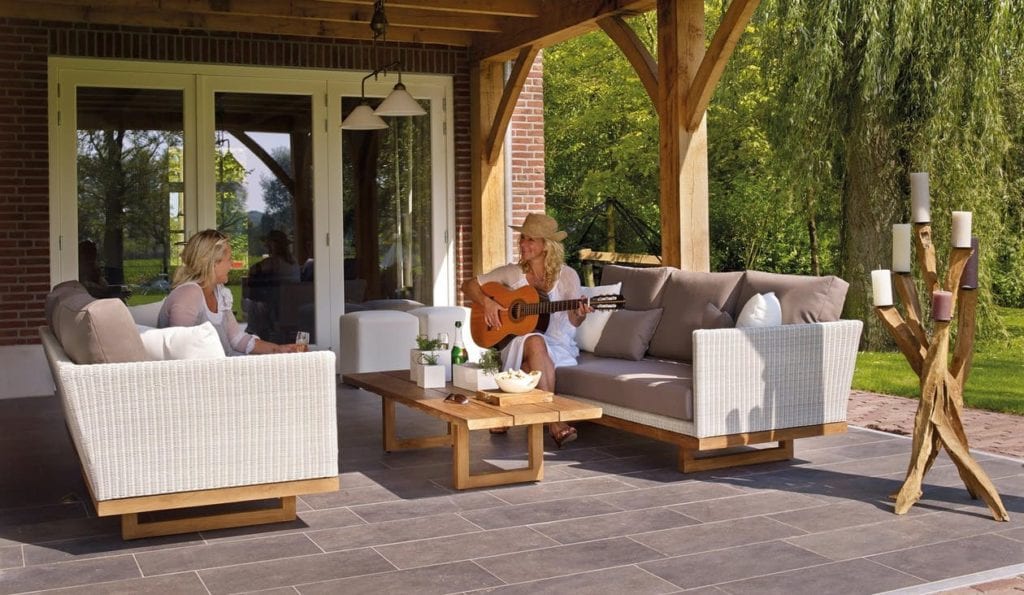 Creating attractive—and functional outdoor spaces—with hardscaping can rejuvenate your residential property's look and feel. You can consider adding a fire pit, fireplace, stonewalls, veneers, patios, gazebos, driveway edging, boulders, and pathways. Your hardscape service provider will ask you your style preference—whether you want to go with a traditional or contemporary look—or a combination of both. You can also consider adding water features like an elegant fountain at the center of the yard, a small pond, or a waterfall. If your outdoor space and your budget are expansive, you can also consider installing a pool and a poolside waterfall to revamp your outdoor space.
Get New Doors
Your home's façade is the first thing your guests and potential buyers will look at. It has the power to create a negative or positive impression of your entire home. A cost-effective and straightforward way to add life to your façade is replacing old and dull doors with visually attractive new ones. You can consider replacing your home's entrance door and garage doors for a completely revamped look. While designing new doors, make sure they sync well with the architecture, color scheme, and the outdoor living space of your home.
If you are looking to hire superior quality landscaping and hardscape services in Saco, get in touch with our team at Stone Solutions Maine. We offer patio installation, driveway installation, stone veneer installation, custom outdoor fire pit installation, custom paver driveways, and walkway design services in Saco.
Contact us today for more information or to schedule an appointment.