Few things are better than enjoying a chilly night with family and friends in your outdoor space. If you're like most Mainers, outdoor entertainment is probably high on your list of recreational options, but how can you transform your backyard into a fun entertainment area for your loved ones?
You have space and the best people. Now all you need are some ideas for rejuvenating the space for some fall and winter fun. Read on for tips on creating your very own outdoor entertainment area.
The First Ingredient – Landscaping
As you begin planning your outdoor space, don't forget to consider landscape design. Here are some features that can add life to your landscape.
Create a small lawn area where everyone can gather and enjoy the greenery.
Add trees, bushes, and plants to frame the lawn.
Consider adding low-maintenance perennials and annuals that are good to go all year long.
Create a small (or big, if you have enough space) rock garden in a corner with a hint of colorful succulents.
It's best to hire a professional landscaping service in Saco to revamp your outdoor space. They'll have adequate knowledge of the type of plants and trees you should grow in your garden, as per the area's climate.
With their stellar design capabilities and experience, they'll make the most of your small outdoor space.
A Picturesque Fireplace or Fire Pit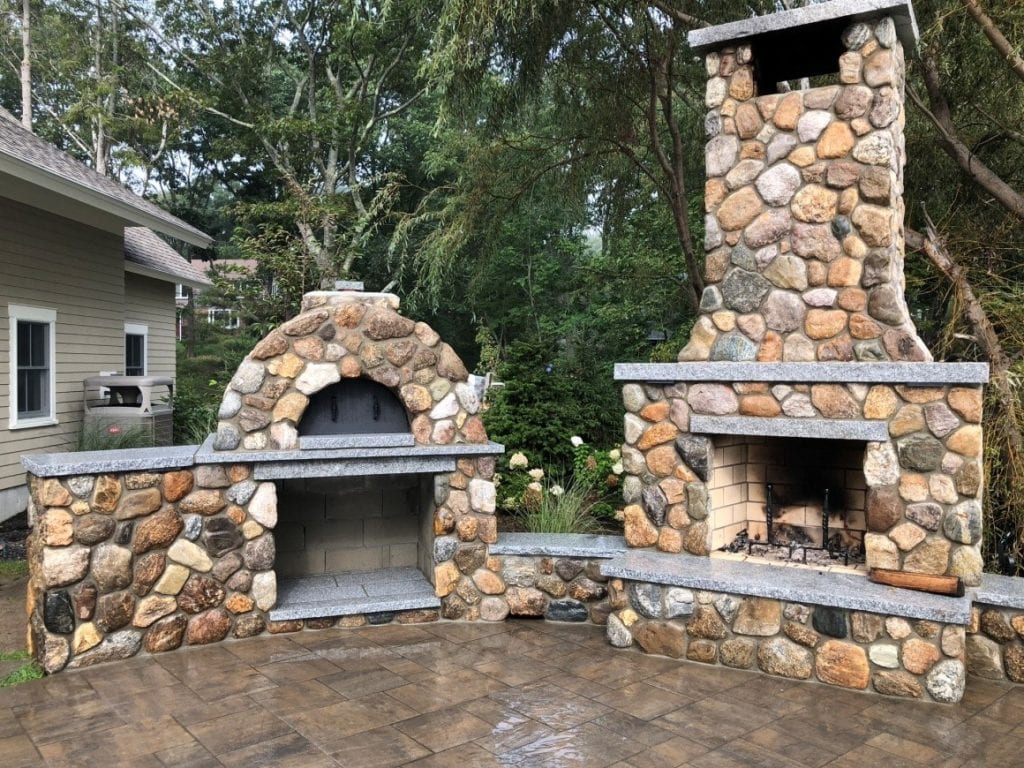 Your outdoor space should be ideal for all seasons so you can enjoy yourself with your loved ones all-year-round. One thing that a lot of people miss when creating an entertainment spot in their backyard is a fireplace or a fire pit.
Wherever you're located, a fire feature is essential for boosting your outdoor space's ambiance, feel, and aesthetic appeal. Winter is just around the corner, so now's the best time to install a gorgeous fireplace or a fire pit. Imagine sitting around a fire on a chilly winter night with your family or friends, singing and dancing to your favorite songs, and munching on the freshly roasted marshmallows. Irresistible! You can connect with Stone Solutions Maine to design and install a fireplace or a custom outdoor fire pit in Saco.
If you want to enhance the ambiance and look of your outdoor living space, get in touch with our team at Stone Solutions Maine. We offer top-quality landscaping services and hardscaping services in Saco, including patio installation, driveway installation, stone veneer installation, custom paver driveways, and walkway design services.
Contact us for more information or to schedule an appointment.