Prevention is better than cure
The easiest way to keep your vegetation and landscaping safe from winter damage is to act before a snow spell. If it's expected to snow, it will help to prune trees and shrubs beforehand. This will prevent limb breakage. Keep a broom ready to go and shake the snow off as it accumulates. It's also a good idea to fertilize the plans before the cold air starts to set in. As far as dealing with heavy snow is concerned, aerating the grass would be a good idea. 
It's also important to let your grass sleep properly. Get the lawnmower out one last time before it starts to snow. Please get rid of any fallen d leaves and provide ample nutrients for added winter survival strength. You can also give your shrubbery and trees a good coat. After you're done watering them, apply a thick layer of mulch, so they don't rot after it snows. You can also wrap the shrubs in shrub jackets and the trees in tree wraps if you have the accessories.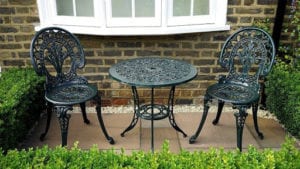 Protect the stonework
Don't forget to cover up the outdoor patios, decks, statues, and fountains. Sweep the patio area, drain the fountain, and remove any outdoor furniture. Removing the furniture is important because the furniture's added weight can cause cracking during the cold snaps. And it is best to be careful when you're getting rid of the snow. Make sure your shovels are either made up of plastic or have rubber edges. This will prevent the walkway foundation from chipping or scrapping.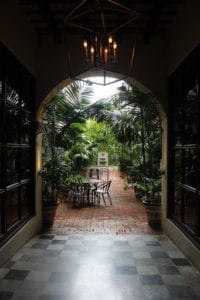 Seek professional help 
When it comes to dealing with winter damage, both vegetation and stonework need a lot of professional attention. A reliable landscaping service will rework the stonework to restore the functionality of the outdoor area. They specialize in installing patios and stonewalls in a way that complements the vegetation and creates a mini sanctuary in your garden. 
They'll revive the grass, rake the damaged parts, and make space for new vegetation to grow. You can even speak to your landscaping service to create a snow fence to avoid any further damage. Your landscaping service might recommend adding a drainage area near the driveway to help you deal with rainwater runoff.
If your patio and walkway have been previously damaged and are vulnerable to further deterioration, it helps to get it inspected by a professional landscaper before the snow season. They'll take the necessary steps to strengthen its structural integrity through durable construction and prepare it for the season. They'll also follow up with appropriate plant landscaping ideas and advise you on which plants can withstand colder temperatures. 
If any of your outdoor structures are damaged beyond repair, you will need to get them torn down or demolished. But don't jump to doing this too quickly. We recommend waiting till the lawn has completely dried before contacting a cleanup and landscaping service.
If you're looking for landscaping and hardscaping services in South Portland, Scarborough, Falmouth, Yarmouth, or Cape Elizabeth—Rob from Stone Solution Maine is your man! He has over 25 years of experience in landscaping, masonry services, and driveway installation.