Summer is here and it's time to cool down. Beat the scorching sun by upgrading your patio into an outdoor oasis. Here are eight amazing ways you can transform your patio into a stunning outdoor living space.
Revamp the Containers for the Summer Season
Your garden shouldn't have the same container displays throughout the years. You can give your patio a new life by planting new plants with a seasonal twist.
During spring, you can spice the shrubs by underplanting them along with some plants like primroses, bellis, or the beautiful blue-flowered pulmonaria. You can repeat the same trick during autumn by planting heathers, cyclamen, late-flowering pansies, and Nerine bowdenii.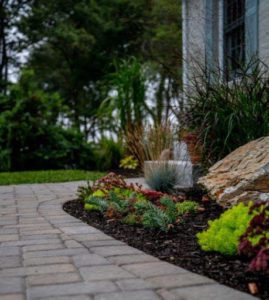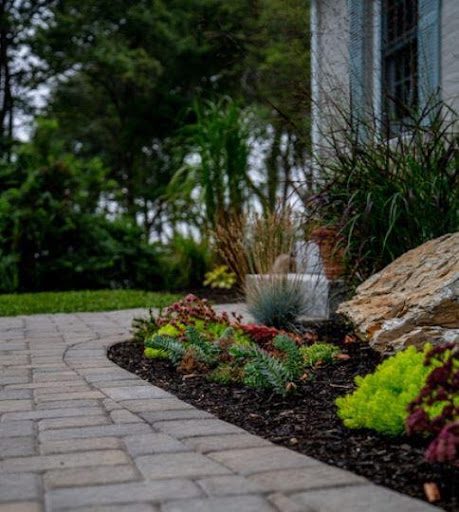 Shift Squeezed Plants into Bigger Pots
If your plants have been planted in the same sized pot for more than a year, chances are that the plants are looking to up-size. As the plants' roots fill the pot, there's a chance that all the nutrients in the compost may have been exhausted. 
Moreover, these plants may also be desperate for water. Therefore, when you move them to a bigger pot, you'll have to spend less time watering them. You should go for a pot that is at least 25% deeper and wider than the old one.
Mix and Match The Pots
The pots in your patio are like furniture pieces in your house. Just like you mix and match the furniture to change the look of your house, you should also mix and match different plants to see which ones look good together. If you find some plants that look especially good with each other, you should ensure that you display them next to each other. 
Just make sure you don't take the plants out of their preferred growing environment for too long.
Go for Plants with an Extended Season of Interest
If you have a small space on your patio to plant pots, you can go for plants that can look stunning for an extended period so that your patio looks great for longer. 
You can try the evergreen shrub called Nandina Domestica that shows different colors through different seasons. You can also go for Hebe Red Edge. It's a compact and neat evergreen that has white flowers during the summer and pink leaves throughout the year.
Use Containers For The Plants That Won't Grow Anywhere Else
While you may want to add different plants to your patio, your garden soil may not be suitable for all of them. Alkaline-loving plants will struggle with acidic soil, and acid-loving plants won't grow in alkaline soil. 
The best way to remedy this issue is to grow the plants in small containers. You can use a mixture of lime-free soil-based compost and ericaceous compost to grow acidic soil-loving plants like rhododendrons, azaleas, pieris, blueberries, and skimmias.
Add Sun to the Shady Corner
The empty corners of your patio don't have to house old clutter and slippery moss. The corners are the perfect places to make lush green leafy corners. You can try different variants of hosta, hollies, Japanese maples, or the shrub Fatsia japonica. You can also add flowers like astilbe, Astrantia, rogersia, and bleeding hearts (dicentra) for an added visual interest. 
Create a Background for The Pots
Colored, clean, and uncluttered background of your patio can instantly transform the look of your pots. You can paint the fence or wall in a new color. You can also add a coat of wood stain to add variation. 
To do this perfectly, you should look at your plants and then think about a color that you feel will complement or add contrast to the look. 
Add mulch As a Finishing Touch
You can add decorative mulch over the compost surface so that your plant containers look aesthetically appealing. 
Ensure that you leave some gap between the top of the pot and the top of the mulch so that it doesn't spill over when you water the plants.
Looking for A Stunning Patio?
You should hire professionals at Stone Solutions Maine for top-of-the-line masonry. Our trained team offers outdoor landscaping services in Saco. We ensure that the landscaping is done to perfection, within time, and under your budget.
Our landscaping services also include stonewalls and veneers, firepit and fireplace building, patios, driveways, and more. We also offer our services in South Portland, Falmouth, and Yarmouth, ME. 
Contact us today to upgrade your outdoor space.