How Stone Can Enhance Your Maine Home's Curb Appeal
As a homeowner, you want your property to look its best from the outside as well as the inside. This is where the concept of curb appeal comes in. Curb appeal refers to the aesthetic appeal of a property from the curb or the street. It's the first impression that visitors and potential buyers get of your home. The more visually appealing your home looks from the outside, the higher the chances of it being valued and appreciated by others. In this blog, we'll discuss the importance of curb appeal and how stone products can enhance your home's exterior.
Defining Curb Appeal and Why It Matters
Curb appeal is a crucial aspect of your home's value, and it's not just for when you're trying to sell your home. A well-maintained and visually appealing home is essential for creating a welcoming environment for you and your guests. From the curb, the exterior of your home should look polished, clean, and inviting. A house that looks unkempt, worn, or outdated can decrease its value, deter potential buyers, and even reduce the overall perception of the neighborhood.
Stone products have become increasingly popular as a way to enhance the exterior of a home. Steps, walkways, posts, natural stone for exterior cladding, stone walls, and driveways are all excellent ways to add a natural and rustic aesthetic to your home. Stone is also durable and long-lasting, making it a smart investment for homeowners.
7 Simple Ways to Add Curb Appeal to Your Home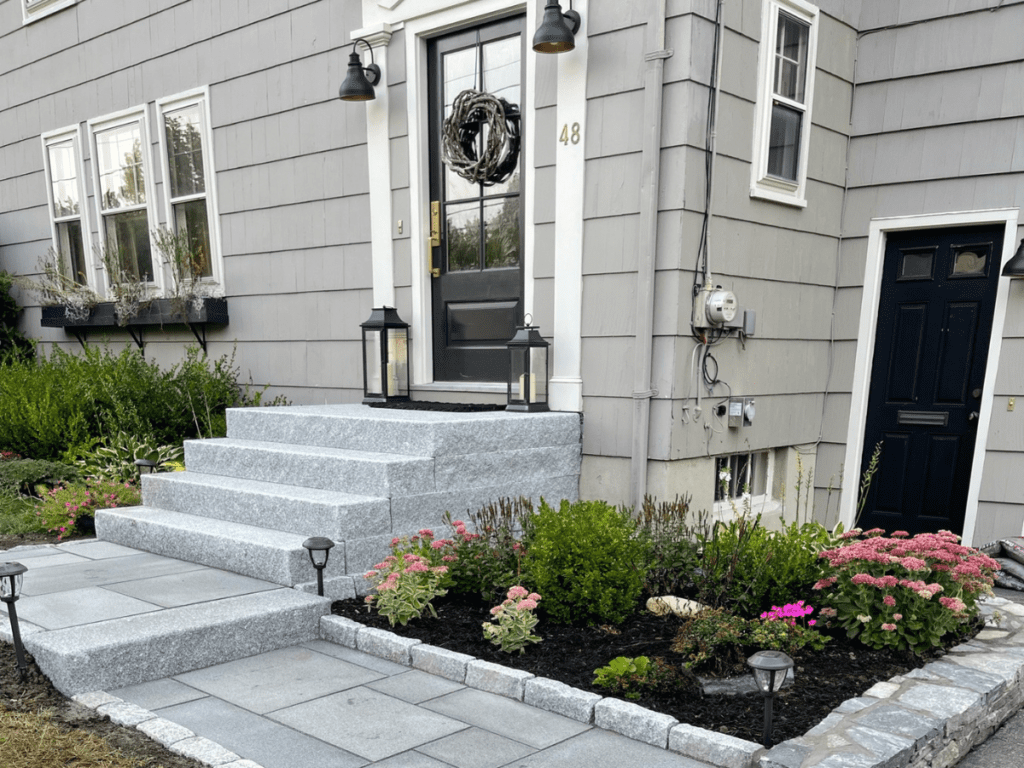 1. Steps
Stone steps can add character and texture to the entrance of your home. Natural stone is a great choice for steps as it's slip-resistant, durable, and attractive. Some types of natural stones that can be used for steps include granite, bluestone, and limestone. When installing stone steps, it's essential to have a level base and use a professional installer to ensure the steps are safe and sturdy.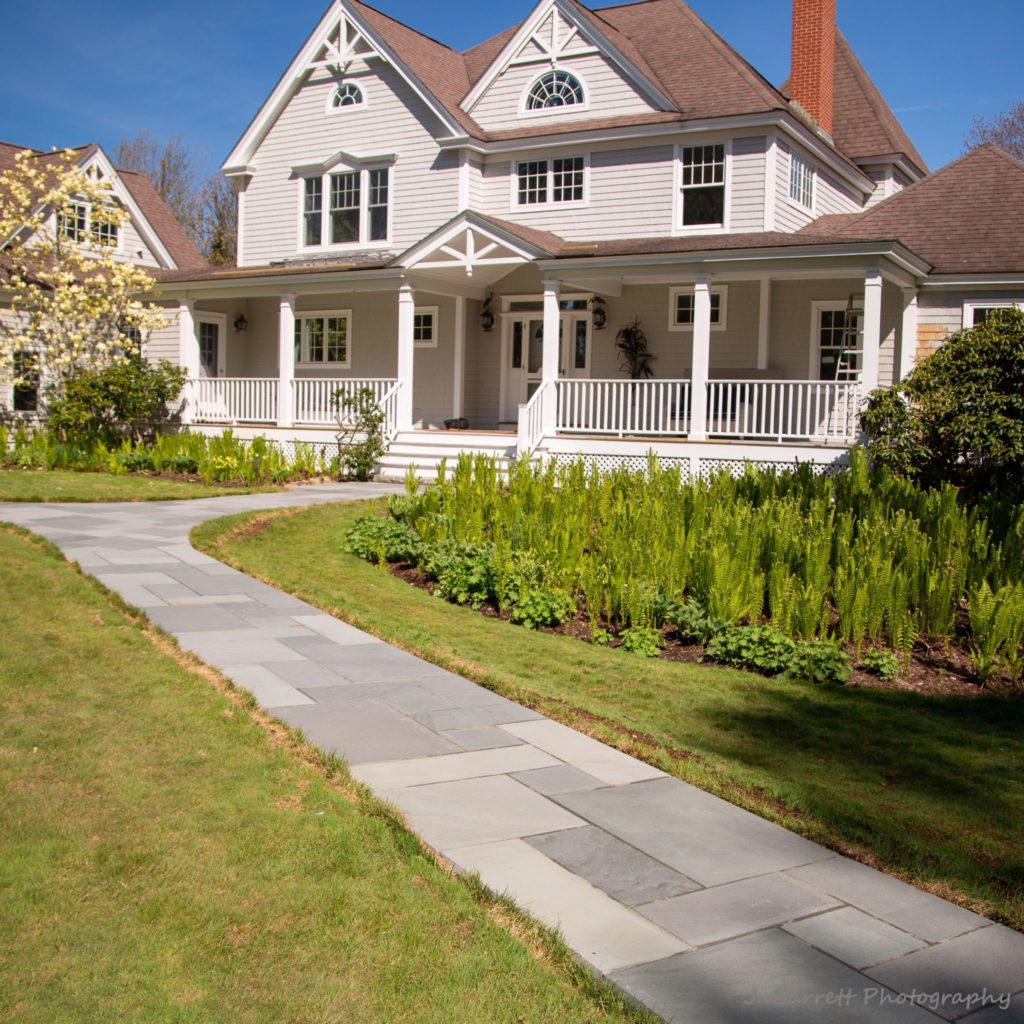 2. Walkways
Creating winding pathways or diagonal or straight walkways with natural stone, concrete, or brick can enhance the aesthetic appeal of your home's exterior. Stone, concrete, and brick are all excellent choices for walkways as they are durable, low maintenance, and slip-resistant. Stone walkways also add a natural and rustic look to your home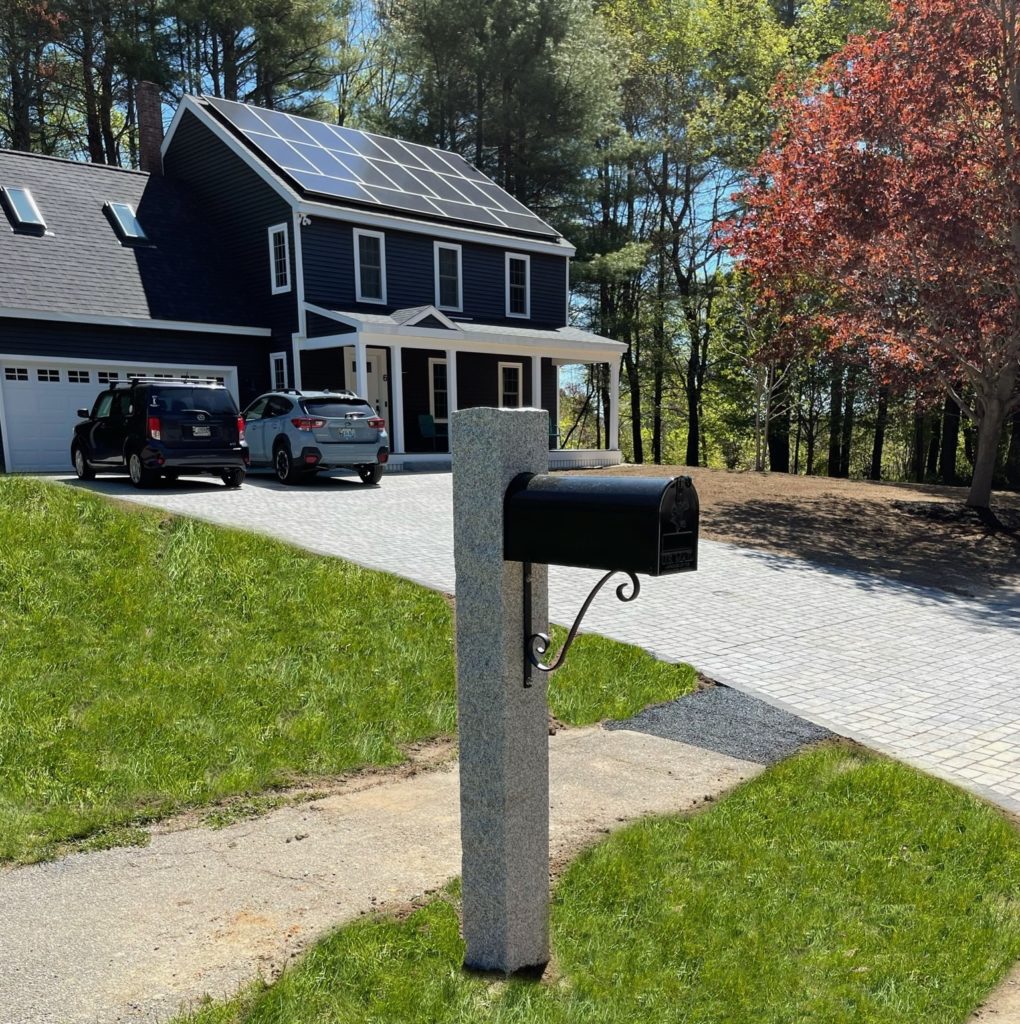 3. Posts
Lamp posts and mailbox posts can add an elegant touch to your property. Natural stone posts, like granite or limestone, are durable and weather-resistant, making them an excellent choice for outdoor use. Stone posts can also complement other stone features, like walkways and steps, and add a cohesive look to your home's exterior.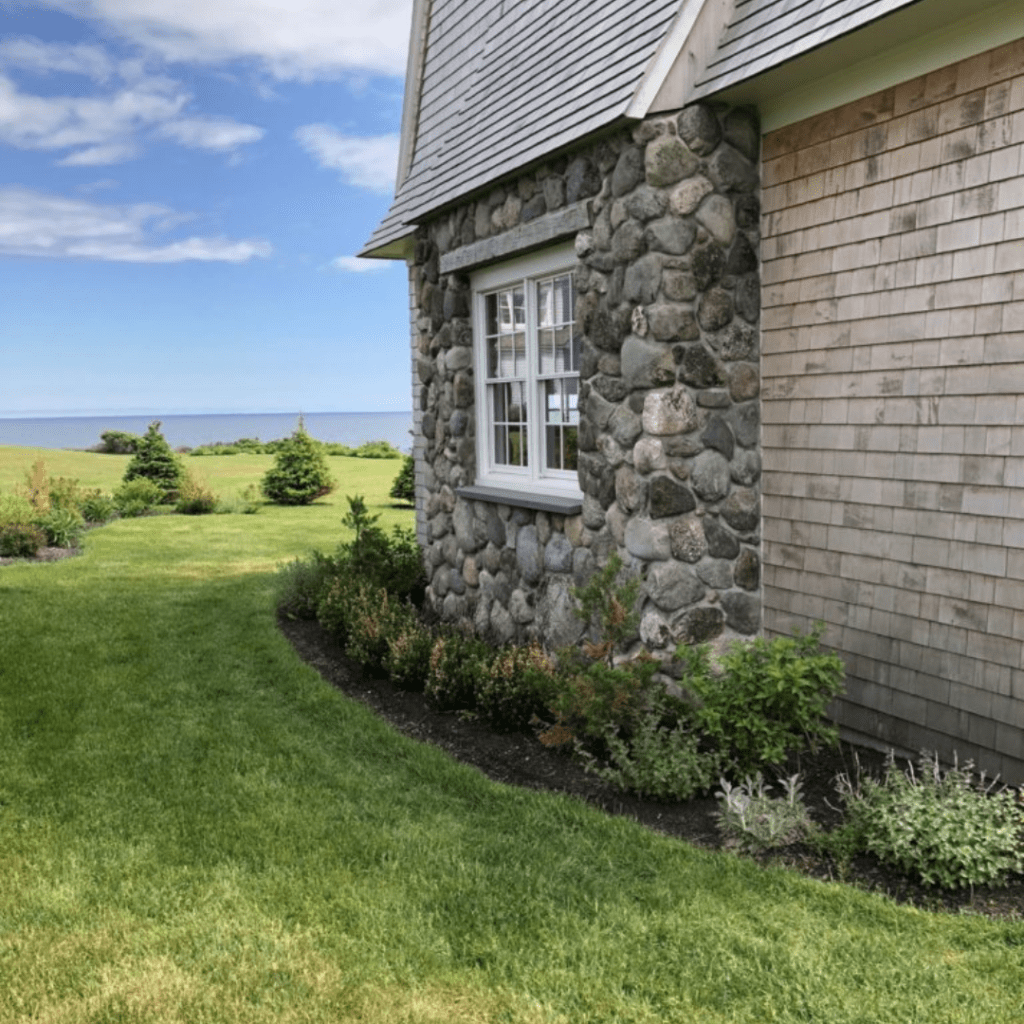 4. Natural stone for exterior cladding (also known as stone veneer or stone siding)
Adding natural stone to your home's exterior can add texture, depth, and visual interest. Natural stone is also low maintenance, durable, and energy-efficient, making it a smart investment for homeowners. Some types of natural stones that can be used for exterior cladding include granite, limestone, and sandstone.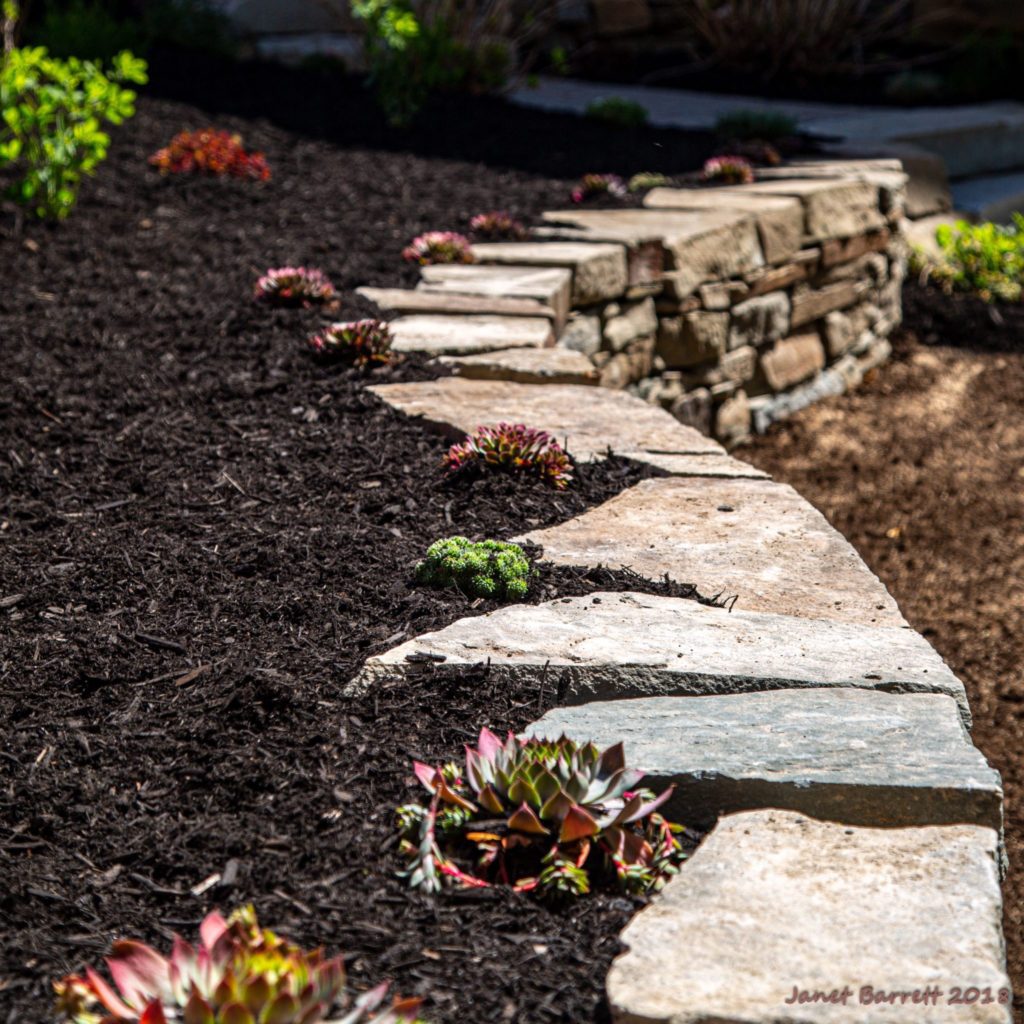 5. Stone walls
Stone walls are a timeless and classic addition to any home's exterior. They can add texture, interest, and complement other landscaping elements. Stone walls are also low maintenance and increase property value. When installing a stone wall, it's important to use a professional installer to ensure the wall is sturdy and safe.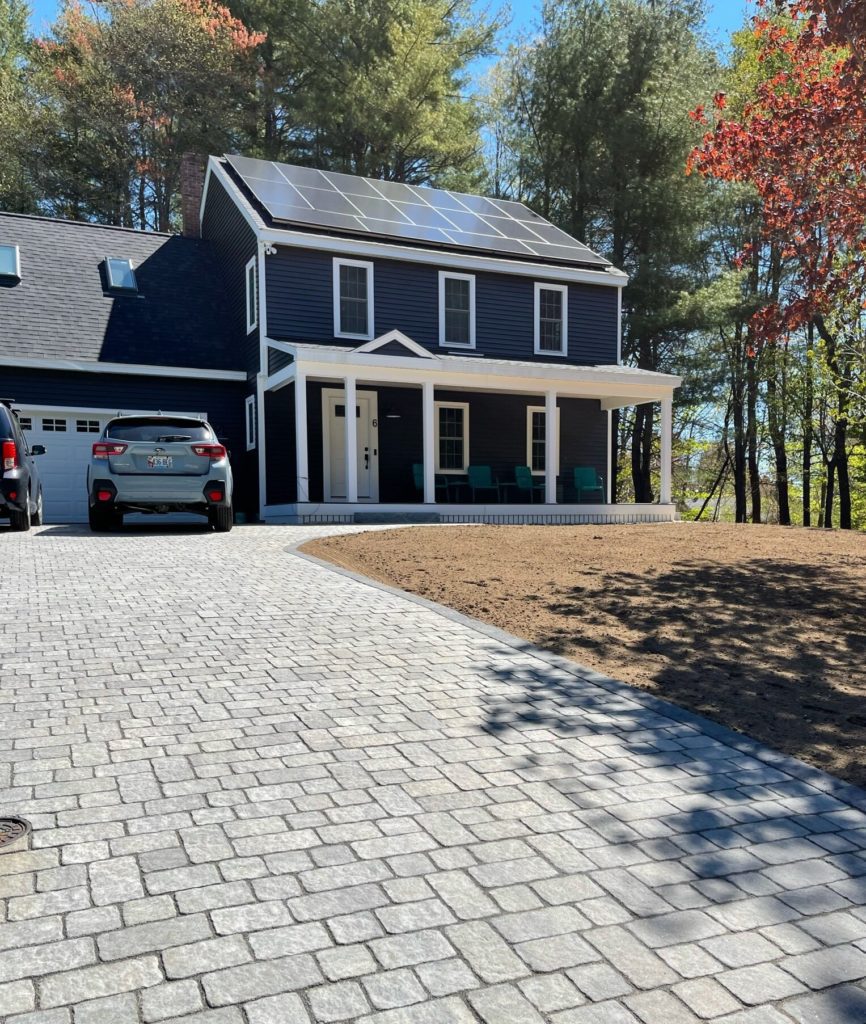 6. Stone driveway
A stone driveway can create a striking focal point for your home's exterior. Stone driveways are durable, long-lasting, and require little maintenance. Some types of stones that can be used for a stone driveway include granite, bluestone, and limestone.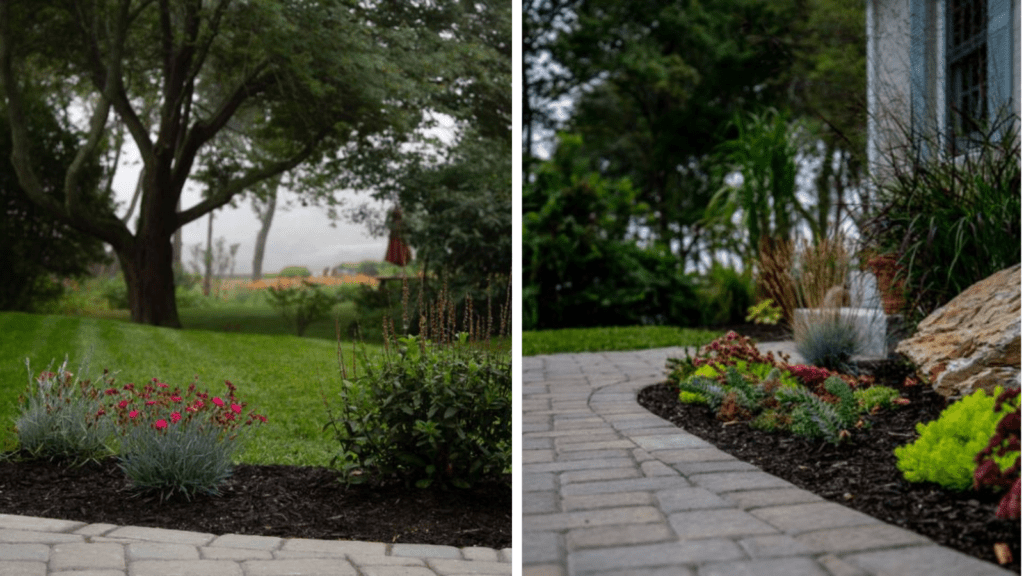 7. Plants
Adding plants to your home's exterior can add color, texture, and dimension. Flower beds and borders can create a visually appealing entrance. When it comes to choosing plants for your home's exterior in Southern Maine, consider using native plants that thrive in the local climate. Some popular native plants in this region include the New England Aster, Black-Eyed Susan, Highbush Blueberry, and Eastern Redbud. These plants not only add beauty to your home's exterior but also support local wildlife and require less water and maintenance.
If you're looking for a place to purchase these plants, there are several local nurseries in the area that specialize in native plants. One such nursery is Estabrook's, which has locations in both Yarmouth and Kennebunk. Another option is Prides Corner Farms, which is located in Lebanon, Maine. Both of these nurseries offer a variety of native plants, as well as expert advice on planting and maintaining them.
Choosing the Right Stone Professional and Products
Stone Solutions Maine works with several trusted partners to provide high-quality stone products to their clients. Two of our partners are Delgado Stone and Swenson Stone Works. Delgado Stone is a family-owned and operated business located in Connecticut that offers a variety of natural stone products, including granite, bluestone, and limestone. Swenson Stone Works, with ten locations throughout New England, specializes in natural stone products like granite steps, pavers, and veneer.
At Stone Solutions Maine, our team of expert stone and hardscaping contractors are dedicated to helping you enhance the curb appeal of your home. We'll work with you every step of the way, from design to installation, to ensure that your stone products, natural plants, and other landscaping elements come together beautifully and complement your home's architecture. Contact us to learn more about how we can help you enhance your Maine home's curb appeal.