2020 was a roller-coaster ride of a year. It changed how we live and how we use our homes. 
The global pandemic caused rapid cultural shifts in our lifestyles. And with the arrival of 2021, homeowners are now more aware of how they want their indoor space to extend to the outdoors. 
There's no doubt about it; the past year taught us all the importance of the outdoor environment. 
These home living trends in 2021 are going to reflect that: 
Using The Outdoors As An Extension Of Your Interior Space:
Home renovators in 2021 will continue to focus on creating comfortable outdoor living spaces. These act as an extension of your indoor space and can be used every season. 
Homeowners want a seamless flow between the indoors and outdoors and using features like folding glass doors, and sliding doors can be impactful. Incorporating the same design patterns and materials used indoors allows for a natural flow. 
Using durable, modern materials like stone and manufactured paving materials helps to create a similar effect in both areas.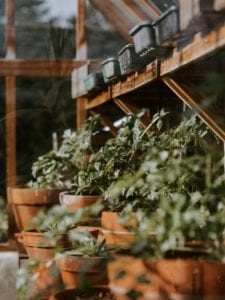 Organic Gardens:
An edible garden requires a lot of effort, but it is definitely worth it. Those with a green thumb can grow fruits, veggies, and herbs in their backyard. 
This was a popular trend during the COVID-19 quarantine and will continue into the new decade. 
With more and more people realizing just how rewarding and inexpensive it is to plant a garden, edible gardens will be a top trend for many years to come. 
Outdoor Entertaining:
Outdoor parties are an activity that is loved by all. Adding outdoor cooking and dining features to your yard allows you to add value to your home and makes for many more opportunities to socialize after a year spent predominantly indoors. 
Add features like outdoor grills, pizza ovens, and appliances to make the most out of your home. 
Cooking outdoors also ensures everyone is involved in the process, and it makes for a fun time. You can even add screens to stream sporting events and more for your guests.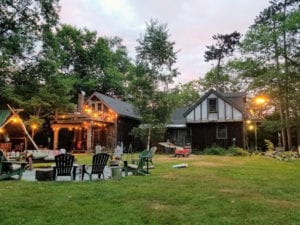 Simple, Eclectic Elements:
It's no surprise that after the eventful year that's gone, people want to relax. This theme also extends to home design, with simple, natural techniques leading the way. 
Those who want to create a soothing ambiance will choose the "less is more" rule. We may see more open-concept styles with clean lines and open spaces with a lot of beautiful views. 
Using simple lines and repeating patterns and colors, it is possible to integrate the interior and exterior space.
For more landscaping tips, get in touch with Stone Solutions Maine. Our landscaping and masonry services are available for clients in Scarborough and other areas of Maine. Contact us on our website for your free quote.