Landscaping isn't simply about making your home look better. It can also help make the area serve a better purpose. It can turn a backyard into a proper outdoor living space that you genuinely wish to spend your time in. It offers all the health benefits that nature provides as well. Here are a few signs that your home may require landscaping:
Your Backyard Looks Dull
Not feeling too good about your backyard or garden? You don't have to. The place is an important aspect of the home that can turn down the elegance of your home by giving off a bad impression. You can turn it into something you're really proud of and enjoy spending your time in. 
Simple changes such as a new walkway design or stone veneer installation can really make the place pop in a different way. You'd be showing off your garden more often after these changes.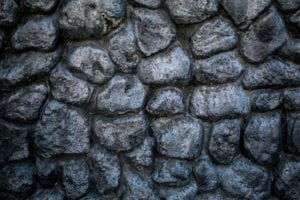 You Don't Have an Outdoor Living Space
Your backyard isn't just free real estate, it's your outdoor living space–or at least it's supposed to be if you maintain it that way. It can be a place where you turn to in order to relax, unwind and connect with nature. By installing something like a patio, you can turn it into an area where you can bring indoor activities outside in the fresh air to add a new dimension to your workflow. An outdoor firepit would also be a cozy plan to sit back and enjoy when the weather turns chilly.
You're Planning to Sell Your House
When people plan to sell their house, their emphasis is to bring it back into its pristine condition. Landscaping is one of those aspects that is missed out on, which can stick out like a sore thumb when a potential customer walks in to survey your home. 
Installations like custom outdoor firepits and stone veneer work can really impress interested buyers, helping you fetch a higher price for all your hard work and maintenance duty.
At Stone Solutions Maine, our secret for success has been working in sync with our customers, helping them bring their vision to life with our hard work and expertise. Serving the people of Saco and South Portland, ME for the last 30 years using locally-sourced products, we provide hardscape and landscaping services at honest, reasonable prices. Reach out to us today so we can get started on making your landscape great.